THURS. NOV 11th
FIRST, I want to say
TO ALL THE PEOPLE WHO TOOK THE TIME TO LEAVE COMMENTS about my previous pics. I REALLY DO APPRECIATE you all taking the time to do that. I spend a good amount of time on both taking the pics and posting them up and it really does me good to know that the effort is appreciated. Thank you!


If you are ever in Central Park on a weekend from April to October, you really should check out the

Central Park Dance Skaters

!

(Graphic property of CPDSA.)





Even if you do not skate, you will likely still enjoy the experience!

Here is their self description from

their blog

:

Every Saturday, Sunday and Holiday from 2:30 to 6:30pm from mid-April through Halloween. The CPDSA sets up a sophisticated sound system and plays music for all dance skaters. The event is free and is supported by the membership of the CPDSA. Our Circle is attended by hundreds of skaters and enjoyed by thousands of spectators each weekend. The CPDSA Skate Circle is located mid-park at the foot of the bandshell area. You can find us by entering the park at 72nd street and walking along the 72nd street transverse toward the center of hte park. Just follow your ears. Listen for the dance music. You can''t miss us. Contact CPDSA at "CPDSA@earthlink.net"

Their last skate of the season is always on Halloween, for which they have a costumed dance skate. I have previously posted pictures of their 2008 Halloween dance skate

HERE

and

HERE

. This year's Halloween dance skate was as Cute and as Much Fun as previous years!



I just LOVE Halloween because it allows adults to have fun, in addition to all the treats the kids get. Adults get such a kick out of having their masked/costumed pictures taken. On my way to the skate circle I saw this Cute duo. LOVE their smiles!



The first thing I saw when I got to the skate circle was this bike.




It belongs to this man and he has it dressed up every year. His outfit was kind of tame this year, in comparison to years past.




His other pals were skating though and in some great costumes!!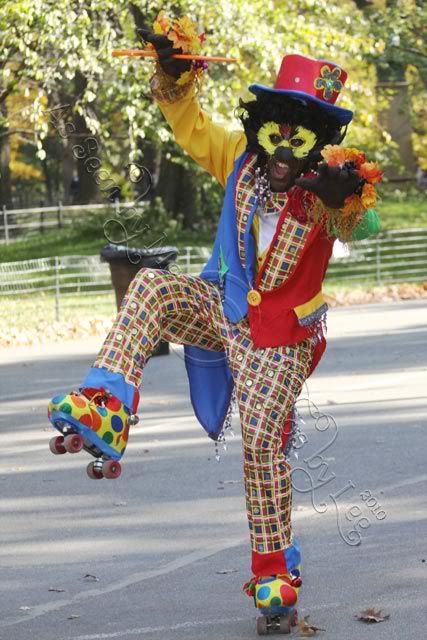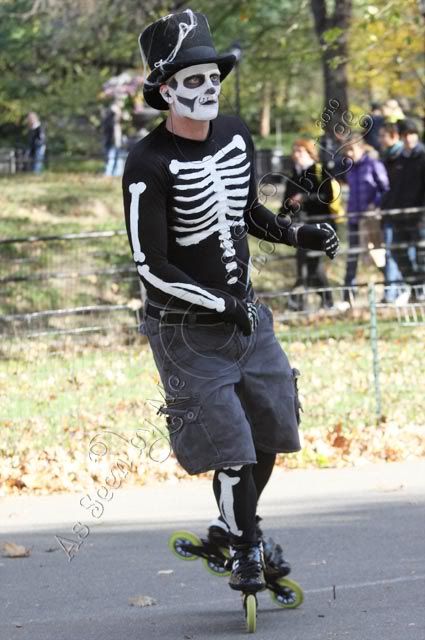 I wish the

Scream

mask had come out sharper because it was kind of cool and creepy. The boy could make it squirt blood. The blood did not come out of the mask, but instead ran down it since it had an outer plastic layer that trapped the blood.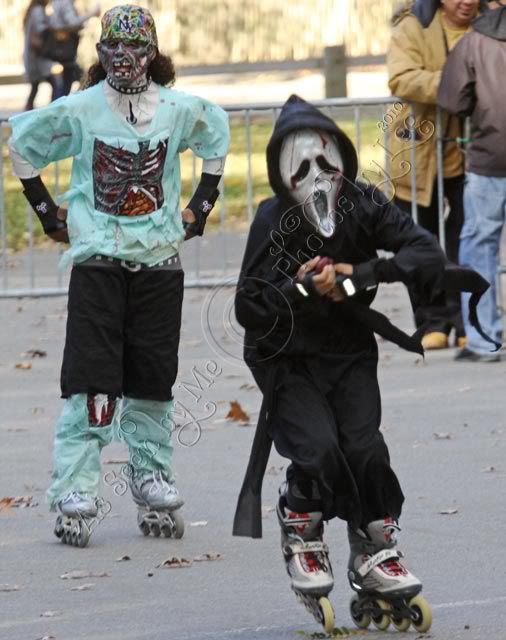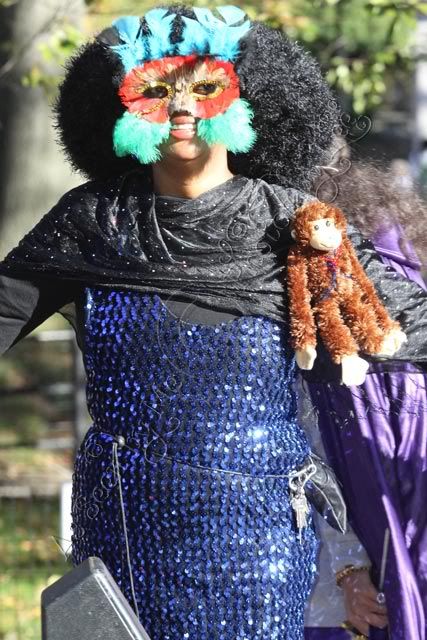 This woman's costume made me LAUGH!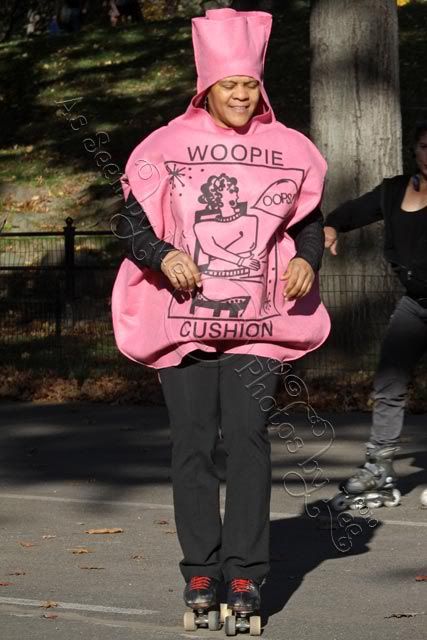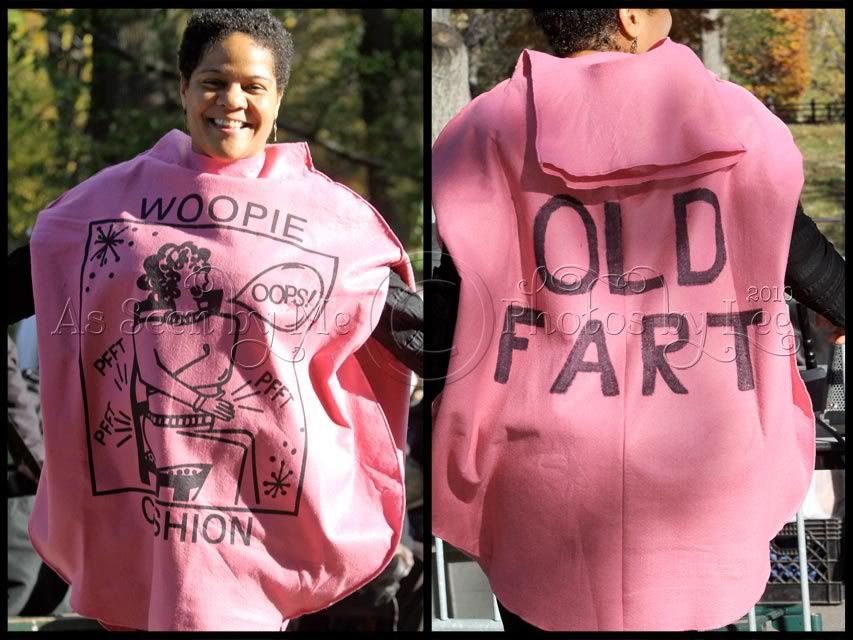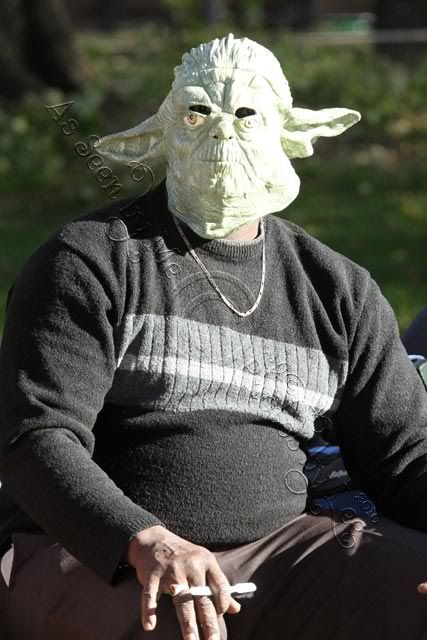 I just LOVE this woman's makeup job! It was simply EXCELLENT!!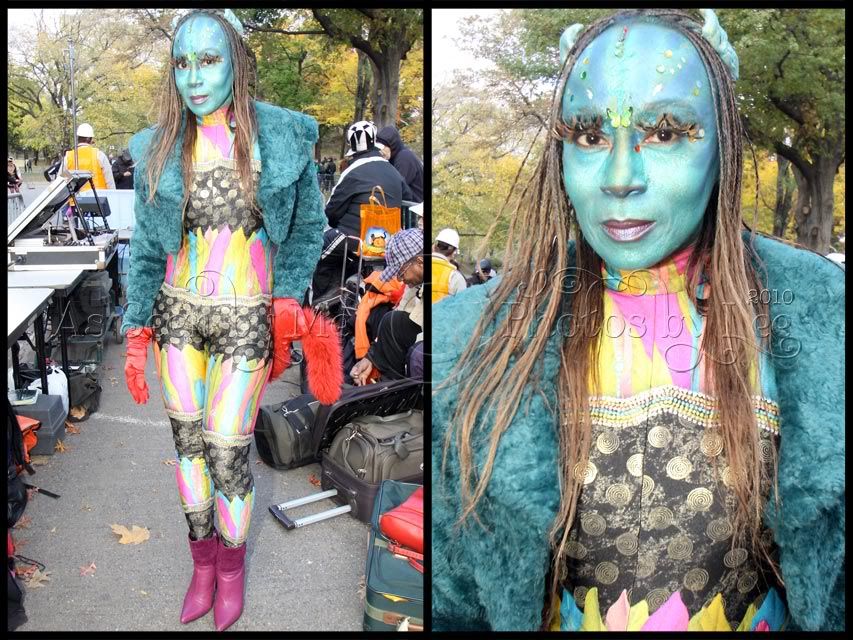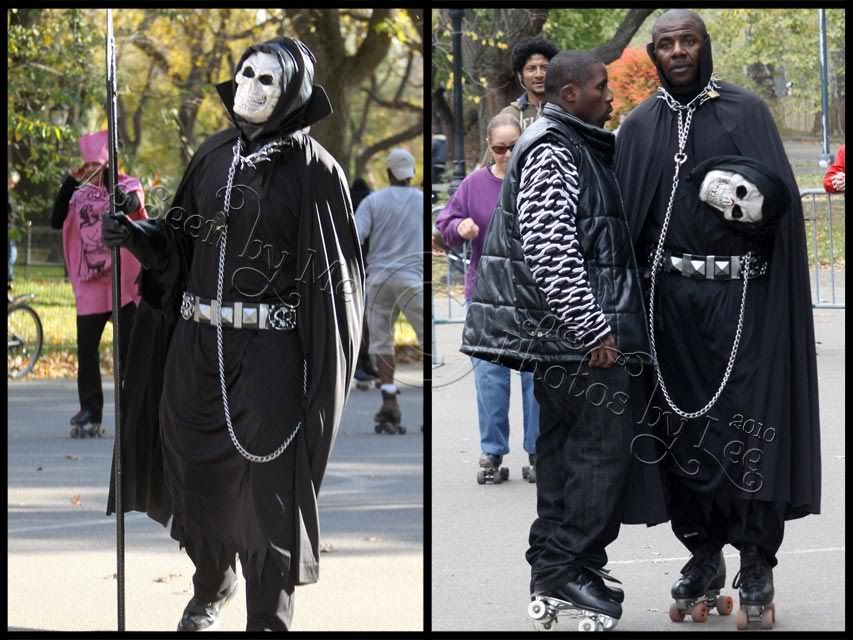 This bystander's costume ROCKED!!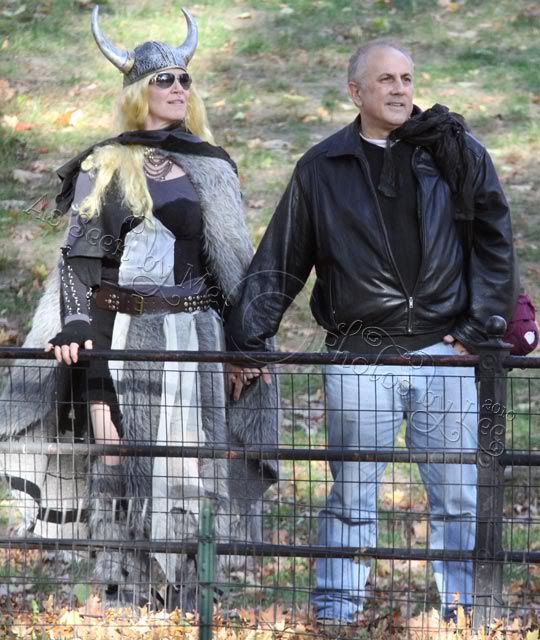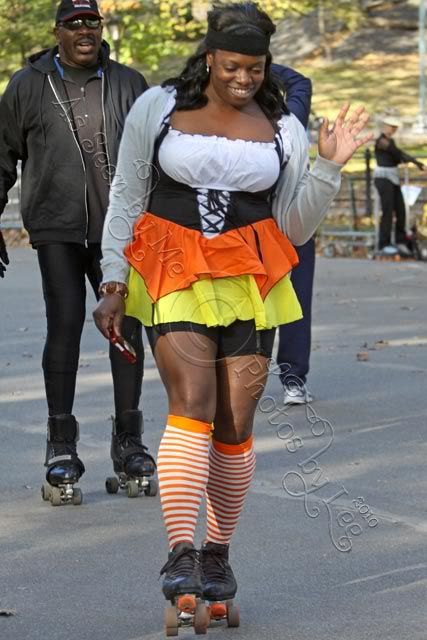 Superman could definitely do some Super Skating Maneuvers!!!




I wish I had gotten a better exposed picture of this guy's facial makeup because it was nice and creepy. Sorry for the overexposed photo!




I thought this was one of the CUTEST scarecrow outfits I saw that day.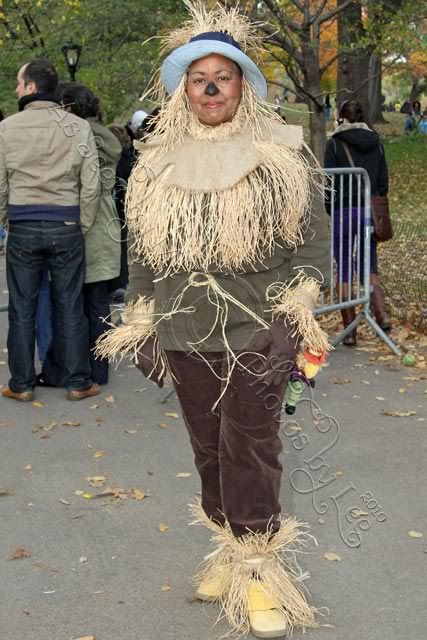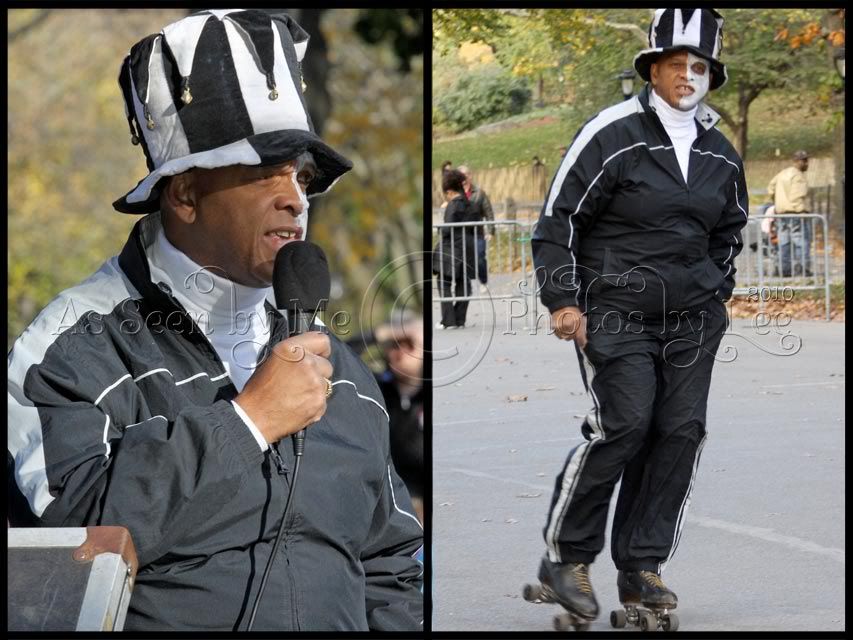 What a Great and Pretty Smile!!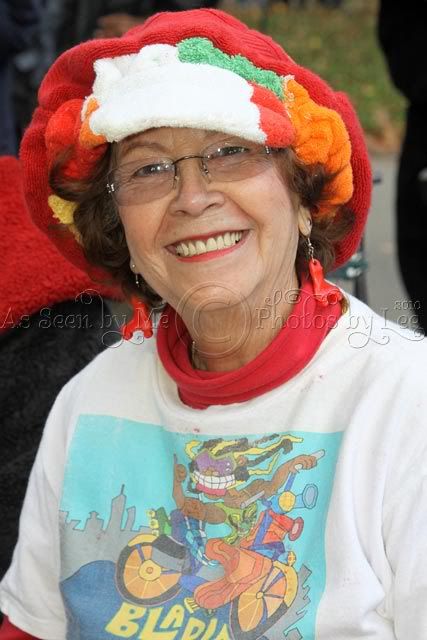 What I love about this picture is that if you look carefully at the hole above the skull's eye socket, you will see one of the man's real eyes showing through. It is such a creepy and fun effect.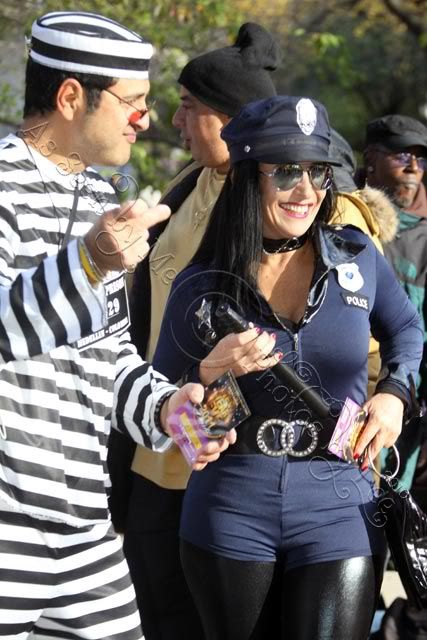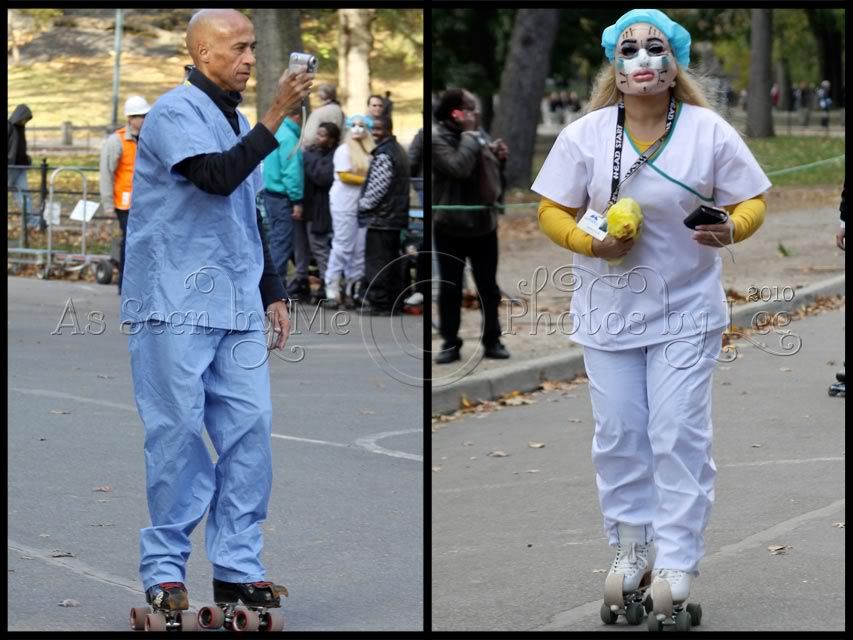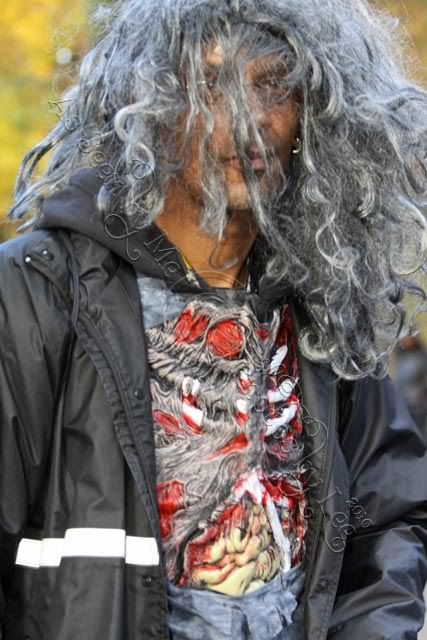 I always Love this woman's costumes!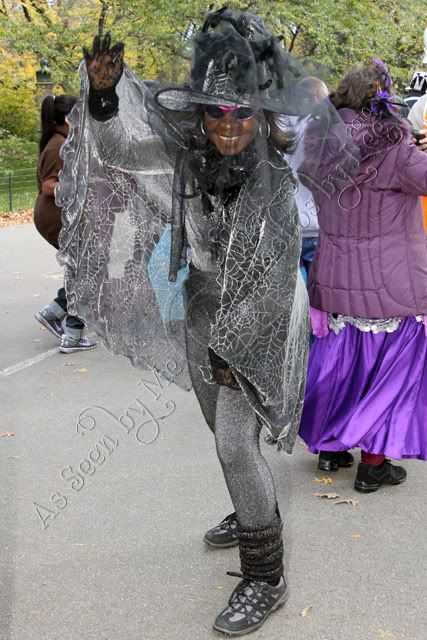 Of course I have to give props to the Vamps since

VAMPIRES ROCK!!!!!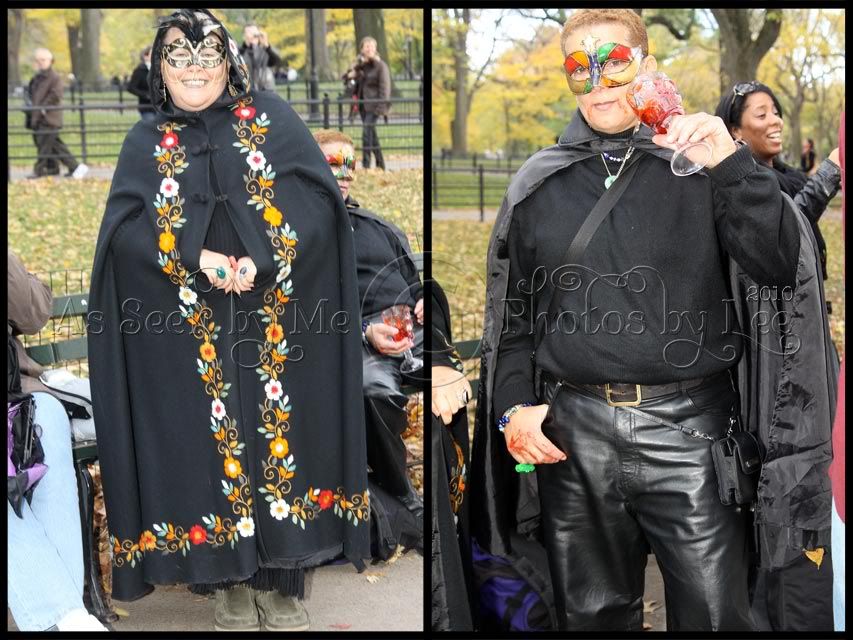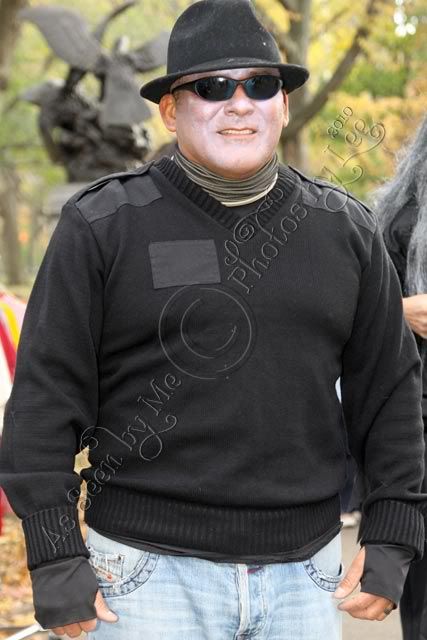 This man's wings were GREAT!!!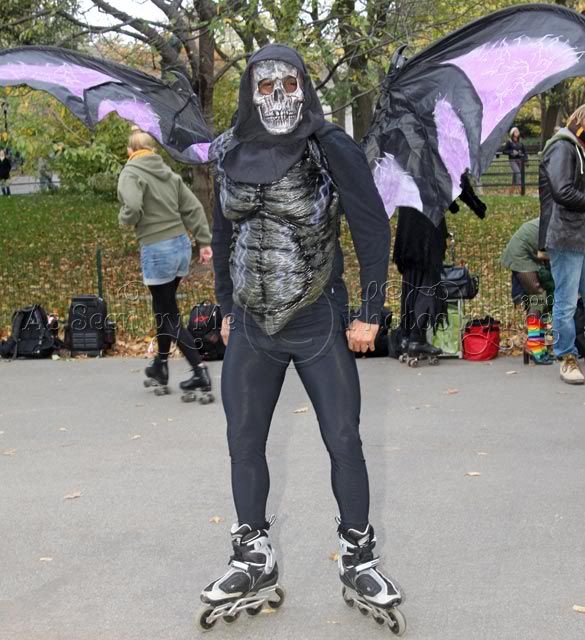 This man always has such a Cool Vibe going on!!



And, this man's makeup job was just

FANTASTIC!!!!






Unfortunately, one of their long-time members, Rudy, had passed away. Even though he wasn't physically present, he was definitely Not Forgotten, as they had set up a couple of memorials dedicated to him. He was clearly a loved member.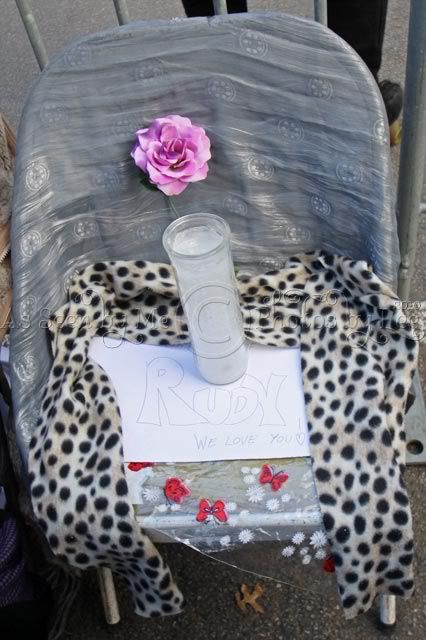 Soon after I took those pictures I had to leave because I had to get down to the BIG NYC Halloween Parade. I was blessed enough to get a press pass for the parade, so quite a few pictures from that parade are soon to follow. I anticipate two more Halloween-related posts, one about the Parade and one about Día de los Muertos (Day of the Dead.) I'm also going to try and do an Autumn related post and then it will be on to the Macy*s Thanksgiving Day Parade and Christmas!! Yeah!!



On my way out of the park I saw the following Cute and Cool people! You just have to Love Halloween!!



I had to laugh at my silly self concerning the picture of the masked woman. Without thinking about it, I asked her to smile! DUH! How silly of me!! Lol!
HOPE YOU ENJOYED THE PICS!!

FOR NOW.