Tues. Aug. 10th
FIRST, I want to THANK ALL THE PEOPLE WHO TOOK THE TIME TO LEAVE COMMENTS about my previous pics. I REALLY DO APPRECIATE you all taking the time to do that. I spend a good amount of time on both taking the pics and posting them up and it really does me good to know that the effort is appreciated. Thank you!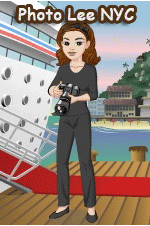 This post is dedicated to two friends of mine that like cruising. As you read on further in the post, you will see that I don't at all share that love with them! Lol!!


About a month ago the

MEGA

cruise ship

The Norwegian Epic

made its way into Pier 88 in Manhattan for its christening.

(All of the beautiful renderings of the ship and the logo are from Epic's website and are available as downloadable wallpapers.)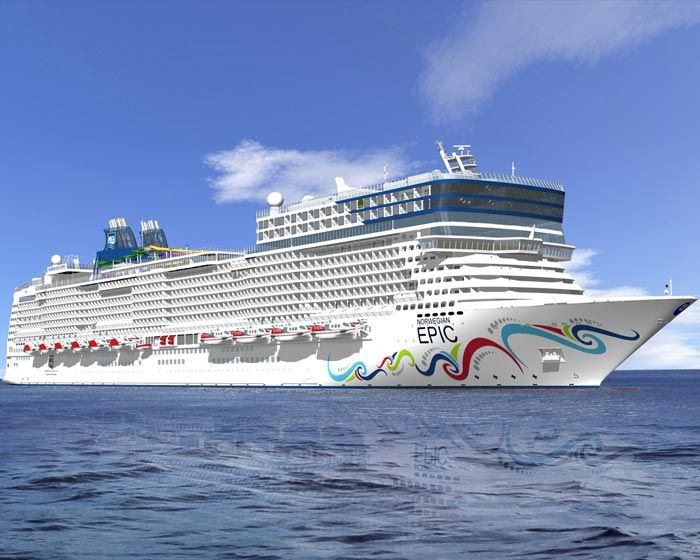 The ship is

So Big

that its lifeboats had to be removed off of its sides in order for it to fit into the pier and there was great speculation as to whether or not it would be able to clear our

Verrazano-Narrows Bridge

(photo from Wikipedia)

...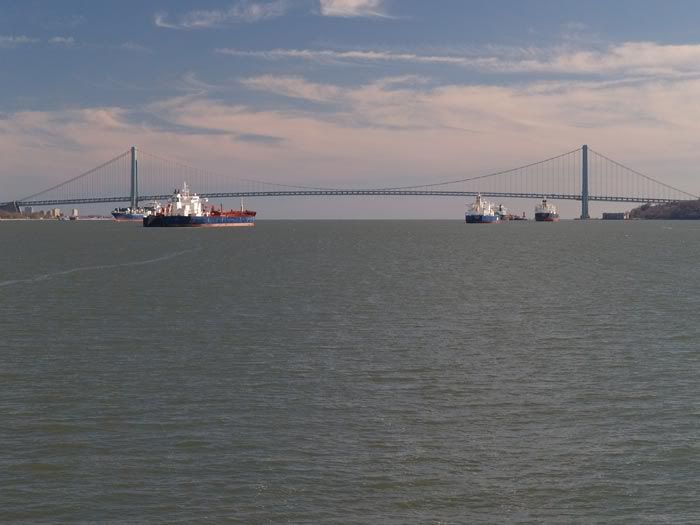 ... and as you can see from this photo from

Travelpod.com

it only BARELY cleared it!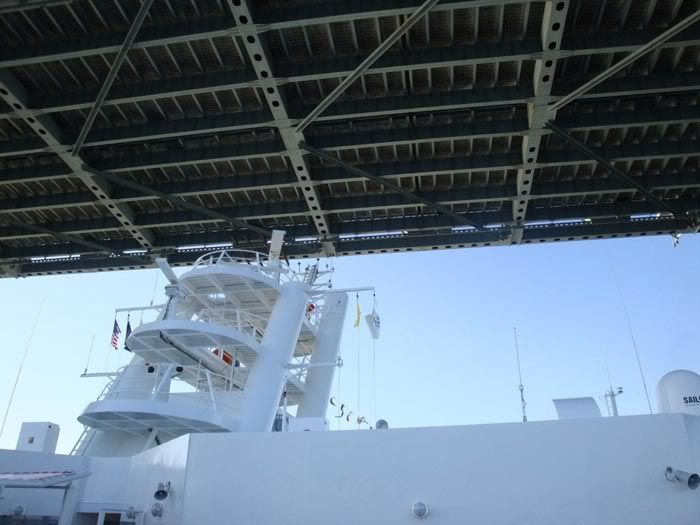 Going to take pictures of the ship was harder than I expected. I just could not get into an area where I could take the type of photos I really wanted to take of the ship. I really wish I had full access to places and events so that I could take the pictures from the angles I really desire. My main goal was to take pictures that conveyed the sheer

MASSIVE

size of the ship. I read somewhere that there are only 3 or 4 cruise ships bigger than the

Norwegian Epic

and if that is true then I can't even begin to imagine how big those ships are!

The Epic

was docked next to the air craft carrier museum

The USS Intrepid

, which is huge, and it completely dwarfed it.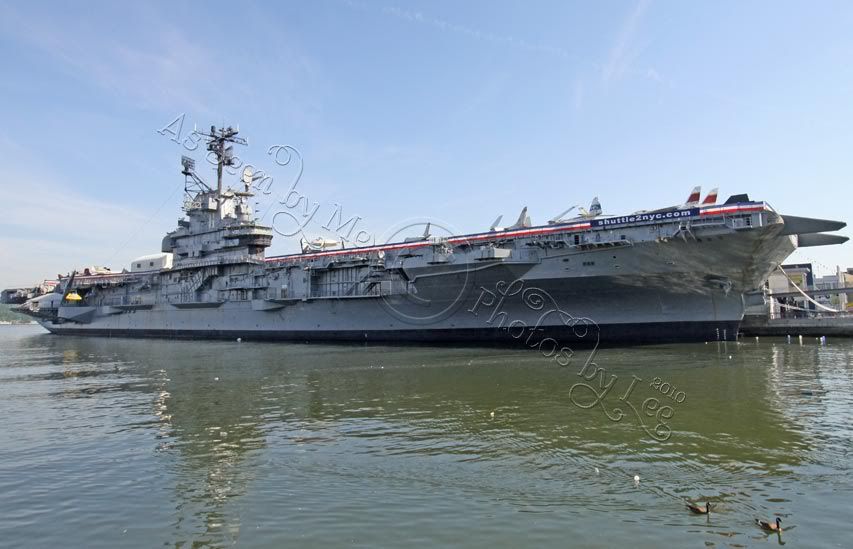 I really wish I had been able to get an aerial shot of the two of them side by side, but alas I wasn't able to and I couldn't find on on the net.

While it was docked these were the only angles I could take pictures from. The first picture was taken from the ground looking up at the ship ....




... and the second pic was taken from up on a bridge walkway that traverses the highway that is right next to the piers.




The specs on the ship are truly impressive:
* Length: 1,081 feet (the reported equivalent of 15 city blocks)
* Width: 133 feet
* Height: 200 feet
* Gross Tonnage: 153,000
* Passenger Capacity: 4,100
* Decks: 19
* Crew: 1,708
* Rooms: 3,445
* Lifeboats: 20
* Public Bathrooms: 60
* Deck Chairs: 2,395
* Pools: 4
* Spa Therapists: 31
* Restaurants and Cafes: 20
* Meals Served Per Day: 20,370
* Potatoes Served Per Day: 2,750
* Shrimp Served Per Day: 400 lbs.
* Lobster Served Per Day: 800 lbs.
I found these two pictures

(the first picture is from wirednewyork.com and the second pic is the the NCL Epic site)

to help show the scale of the ship. Look how much bigger than the neighboring cruise ship and how it dwarfs

The Statue Of Liberty.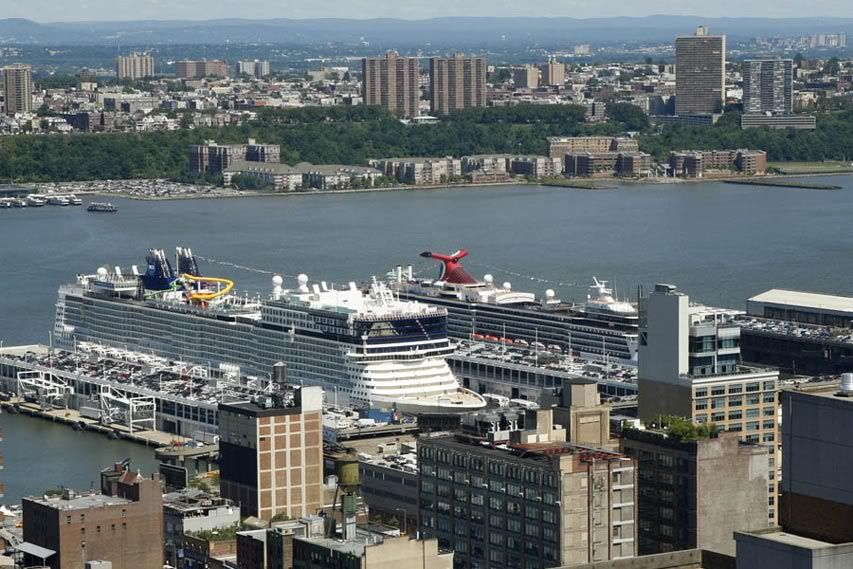 Also you can tell its size from this series of shots I took. All I can say is

WOW!!!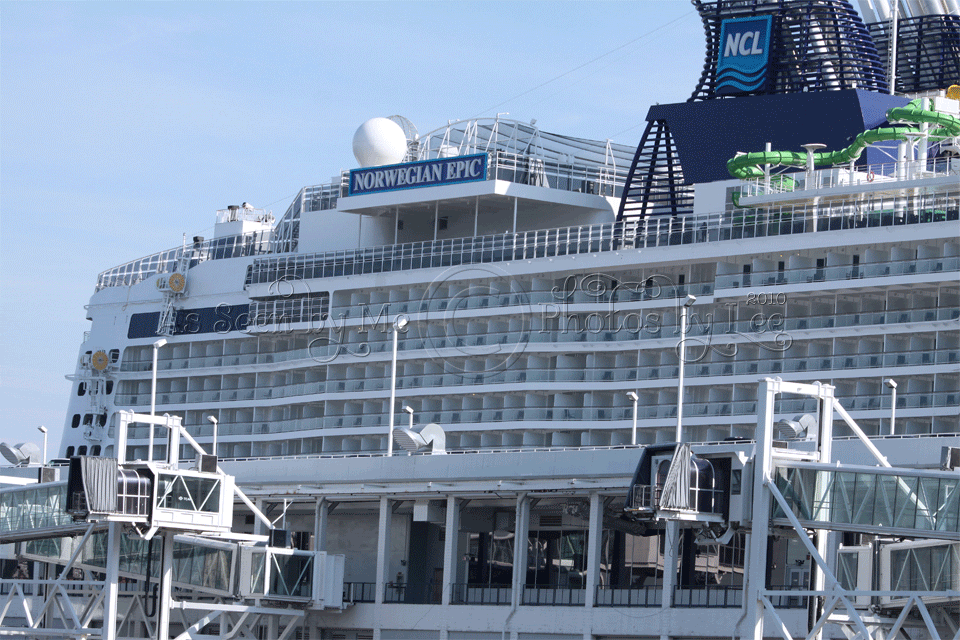 Close up of the water slides.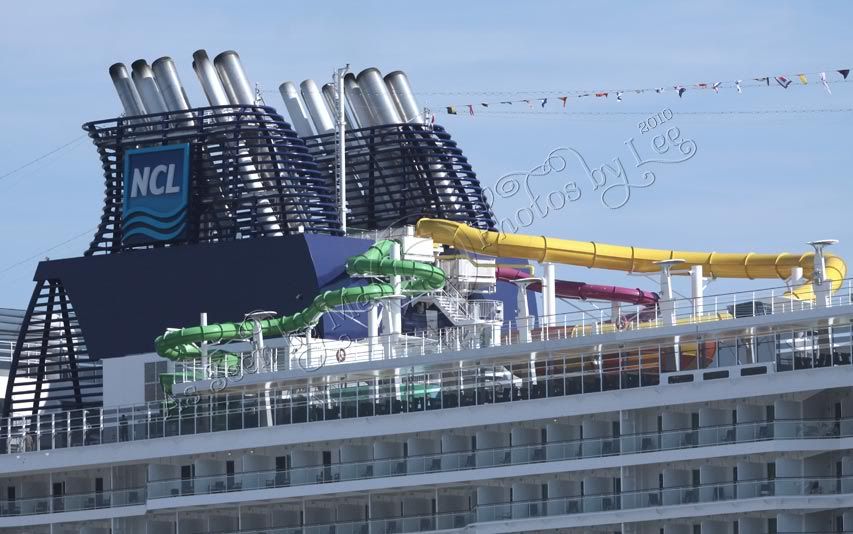 Close up of the exterior of the upper class rooms, whose sizes seem to equal about one and a half times the sizes of the ..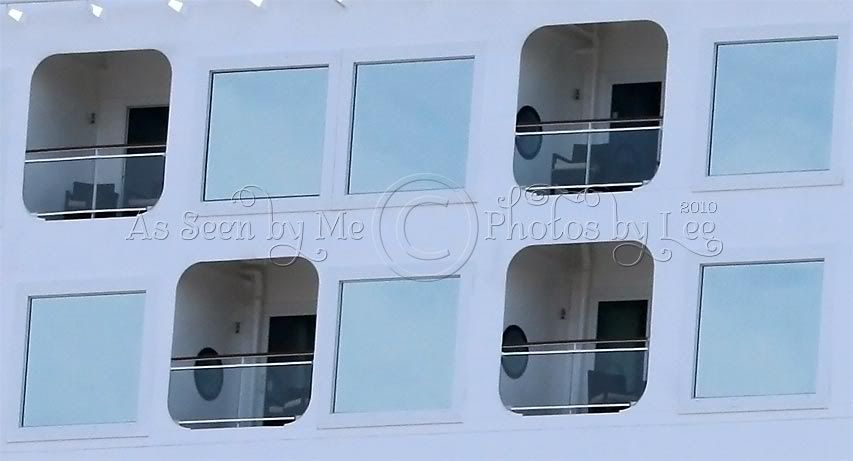 "lower class" rooms.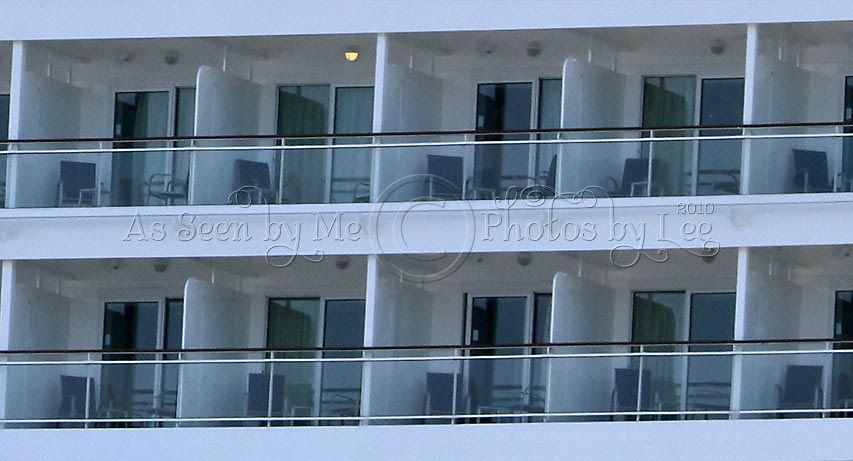 I tried to get a wide-angle close up shot of the front of the ship, but I wasn't allowed past the front entrance to the pier. This is the only shot I was able to get. :(




The security guard who would not allow me near the ship told me that it was getting ready to sail off in about an hour so, after I thanked him for the information, I rushed down to

Battery Park City

so that I would be able to get great shots of it coming down the

Hudson River.



Now the first problem was that this particular day was one of those almost 100˚F days. If you have ever been down to Battery Park City you will know that, especially in the area where I was, there is very little overhead shading in the areas from which you can directly see the river. I didn't think that was going to be a big problem though because the guard had said that the ship was going to sail within the hour and that had been like 40 minutes prior, so I thought I would only have to wait for like a half an hour max. Well a half hour went by, and then an hour and then an hour and a half. I literally felt like I was baking to death and I really had to go to the bathroom so I thought that the ship must have sailed off before I had gotten down to Battery Park City and that I had missed it. I was really bummed because I really did want to get pictures of it against the New Jersey skyline because I thought those shots would make great scale shots. Well, I went inside the

Winter Garden Atrium

in order to use the bathroom and to also get some air conditioning and cool down. When I came out of the Atrium I started to walk to the bus stop, with the intention to go to a public art exhibit of which I will soon post pictures. I don't know why, but something told me to turn away from the bus stop and look in the opposite direction. When I looked I saw the most MASSIVE ship going by, but I could only see bits of it through the buildings. I don't know why, but it took a minute for it to register that the ship was

The Epic

! All I can say is that I RAN the three blocks to the river so quickly, which is really no easy task given how big and heavy my backpack was.

I got to the river in time to take this blurry shot.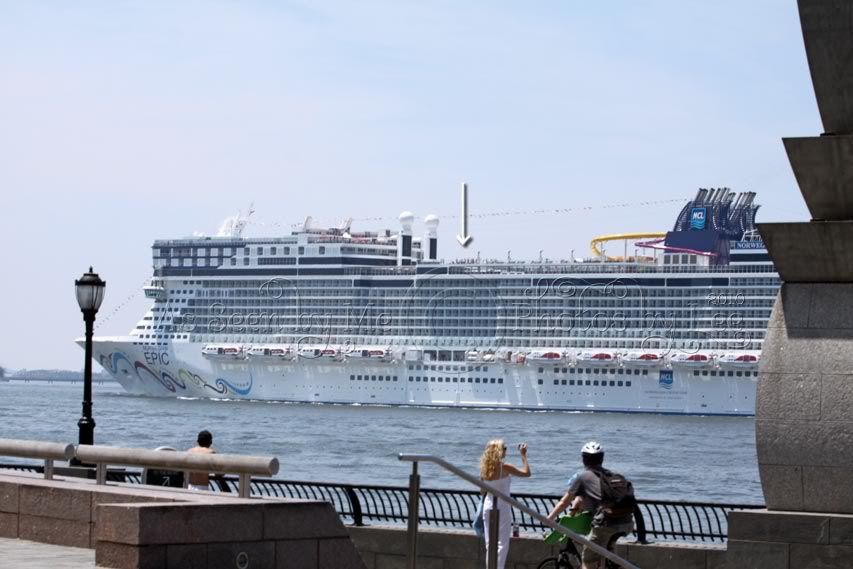 Look how TINY the people look in comparison to the size of the ship in this blown up section of the previous picture!! :D




A somewhat sharper picture.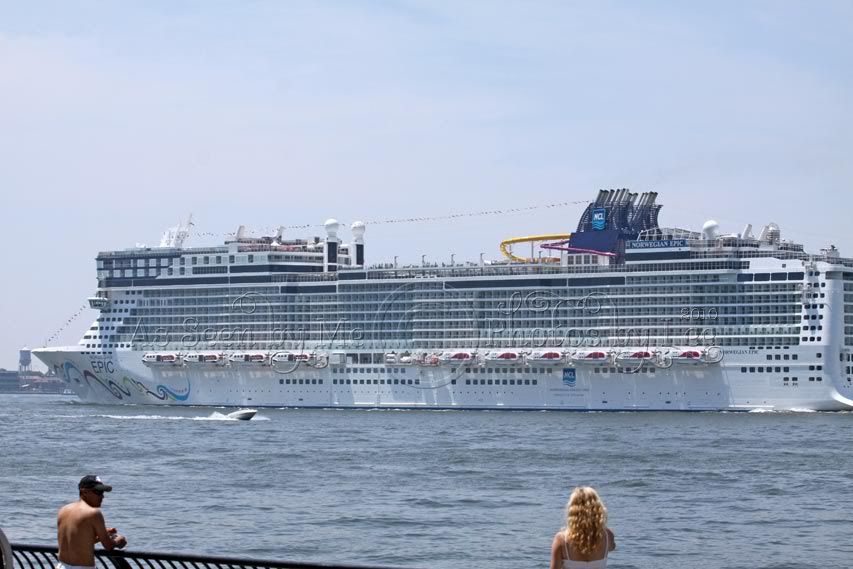 And some scale shots against other boats, and not the Jersey skyline since it had already passed it. Look how small the sailboat is in comparison!!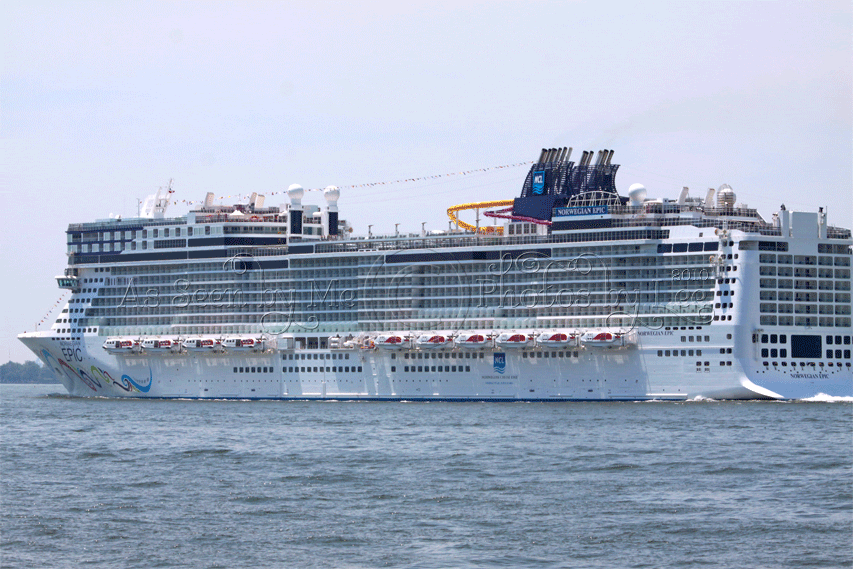 The Epic

was sailing off to its 2010 home port, Miami, where it will set sail on Western Caribbean (Costa Maya and Cozumel, Mexico and Roatan, Bay Islands, Honduras) and Eastern Caribbean (Philipsburg, St. Maarten; St. Thomas, US Virgin Islands; and Nassau, Bahamas) cruises. In May 2011 it will sail to its new home port, Barcelona, Spain, and sail on Western Mediterranean cruises, with stops in Marseille, France; Florence/Pisa (Livorno); Rome (Civitavecchia); Naples, Italy; and Palma, Majorca, Spain. In October 2011 it will sail back to Miami.

This picture, from

The Epic

website, of the

The Epic

entering Miami is a great scale shot! Look how big it is as compared to the Miami skyline!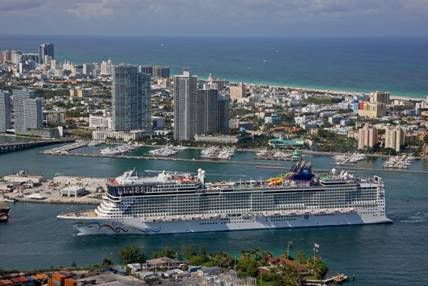 You should really look at these two

EXCELLENT

videos (if you only have time for one, I recommend the first one) of

The Epic

sailing into and leaving NYC. The videos really are Amazing!!





Now the interesting thing was practically all the people who had gathered to watch

The Epic

go by said that they would not go on it because it was so big and they feared it would sink much like

The Titanic

. Although I am not a cruise person because when I go on vacation I want to go to a place and fully explore the place over a good number of days, as opposed to just having a quick stop-over in the location, the fear of sinking and sharks is the other reason why I will never go on a cruise. The movie

Jaws

...




... and this scene in particular about the sinking of

The USS Indianapolis

...



...

completely

ended any affinity I might have had towards cruising.




I was a bit pissed that I had waited so long for the ship, only to miss taking front facing pictures of it, but I was glad that I had gotten the chance to experience its impressive dimensions in person.

When I got home I searched for front facing pictures of the ship and that is when I discovered

Epic's

website and all the wonderful renderings of its interior. Here is a sampling of what it has to offer:






Part Two of this post is HERE.