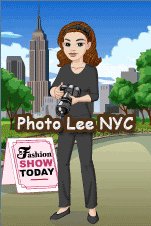 These pictures were taken on 9-15-09, during NYC's Fashion Week.

I am so not a "Fashion Weeker." LOL! :D I was only there for Bryant Park's

Meet The Birds

function and then remembered that Fashion Week was also happening. While I was there I spotted an incredible artist,

Andy Golub

, creating some

MUST SEE

naked body art. I had met him previously and seen some of his work at NYC's first annual participation in the World Naked Bike Ride Day a few months back in June, but those wonderful creations were eclipsed by the Beauty of the Amazing Creations he made on this day. Due to Blogger's rule I am not allowed to post those pictures on this blog because this blog is not a mature content blog. YOU REALLY SHOULD CHECK OUT HIS WORK ON MY OTHER BLOG (as long as you are over 18 and can legally enter such a blog.) TRUST ME YOU WILL NOT BE DISAPPOINTED. :D

In addition to taking pics of the art work and the birds, I also snapped a few pics of the people who were passing by. Initially, due to where Mr. Golub was working, I was positioned by the side entrance of the major show tent so I got quite a few shots of the models going in and coming out and also of some celebrities. I so am not up on who are the current famous models so I have no idea if any of these women are well known or not. If, by chance, you do know the name of any of these women, please leave a comment and let me know who they are. :) TIA for any help! :)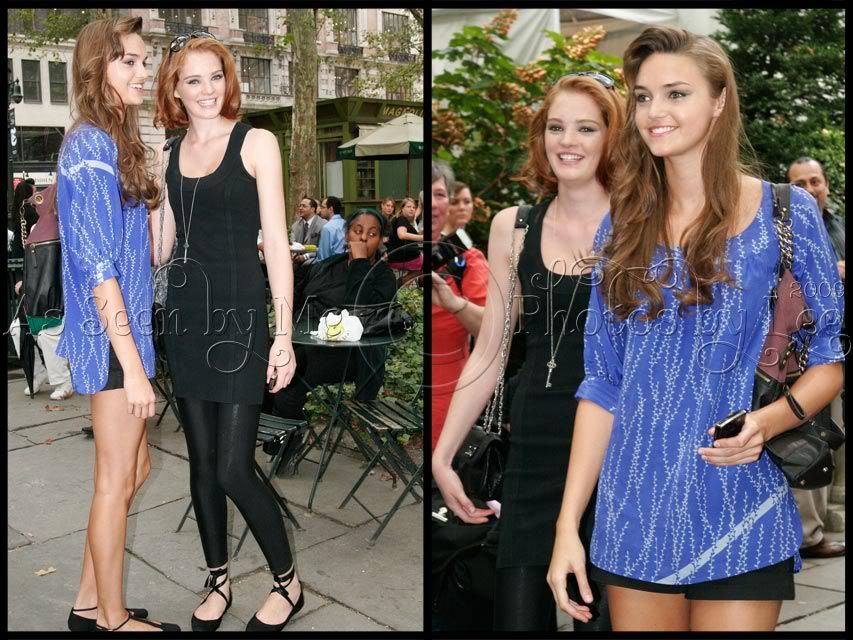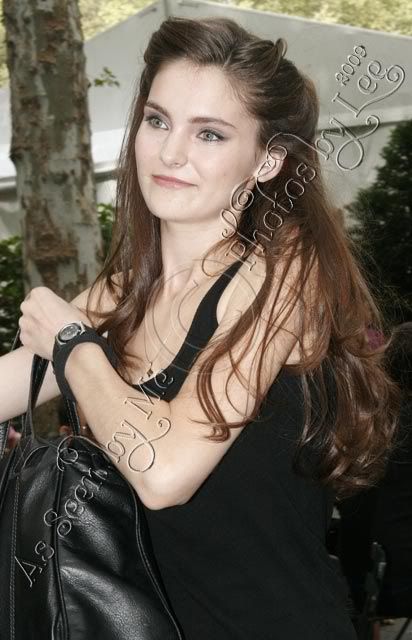 Lisa Rinna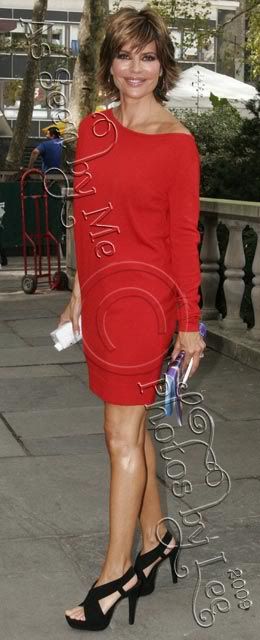 I really think this is

Carol Alt.






And of all people,

Ron Jeremy.

I am making absolutely No Comment!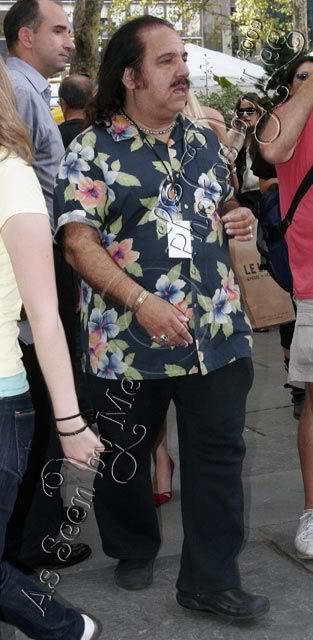 Obama

Fever is still running quite high here in NYC! :D :D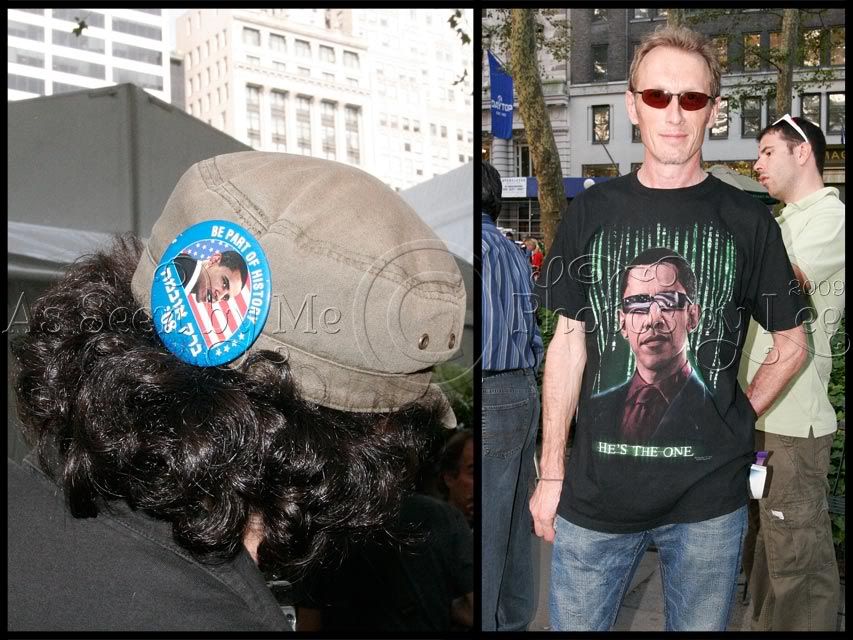 I just LOVE how colorful she is! :D




The woman in blue said that her dress was only like $10 or $20 dollars! Now that is MY definition of fashion! I thought the dress was Rockin' and you can't beat the price! :D




I just LOVE their outfits, but most of all I LOVE their Cameras!!! :D :D :D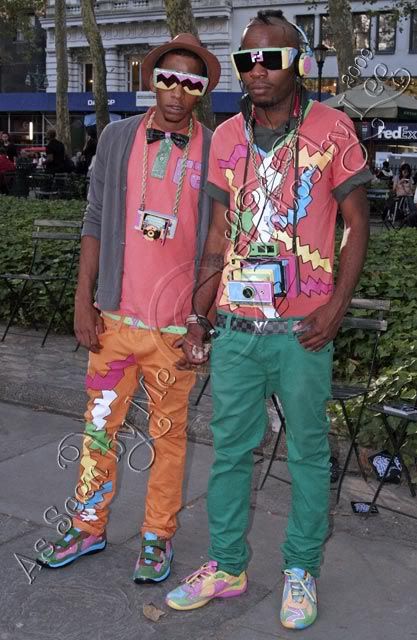 After taking all the other art pics I then moved to the front entrance and took some pics there until I got bored. :D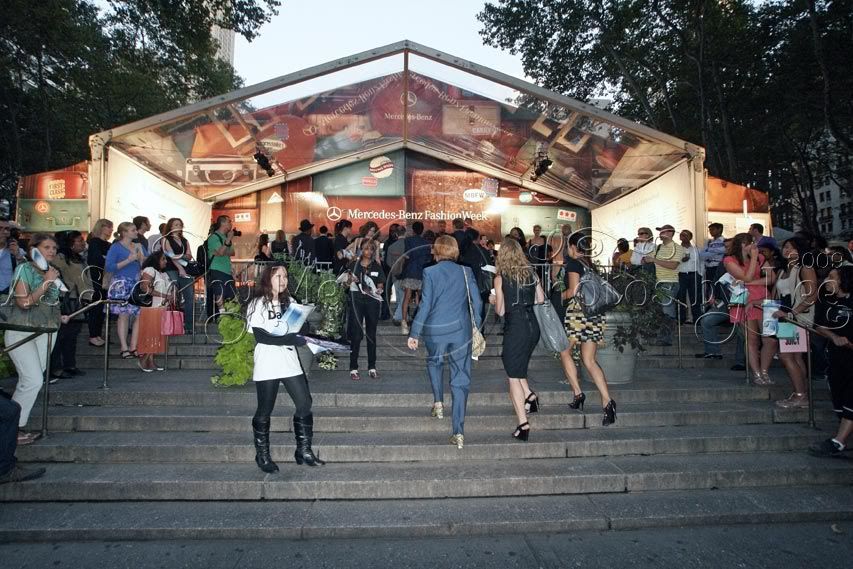 I see 80's fashion is Back in Full Effect! :D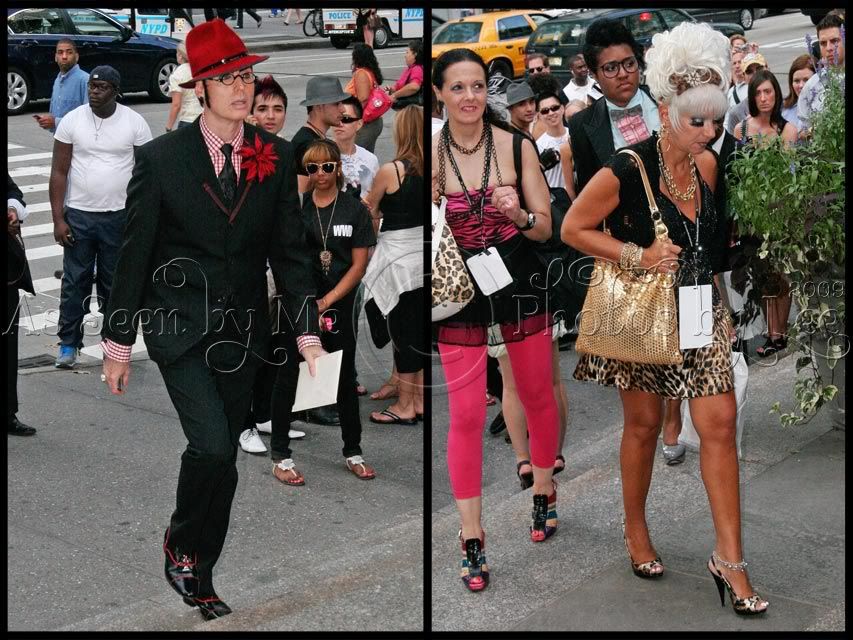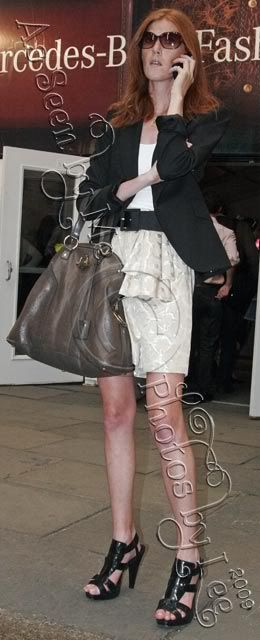 It was nice to see that regular and plus-sized women were also there! :D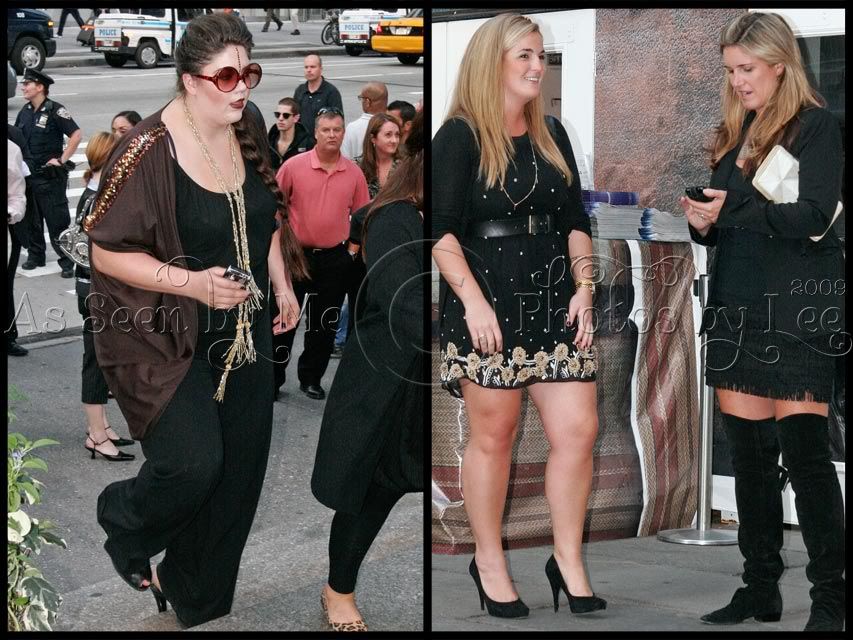 It was also nice to see natural hair styles in addition to relaxed styles! :D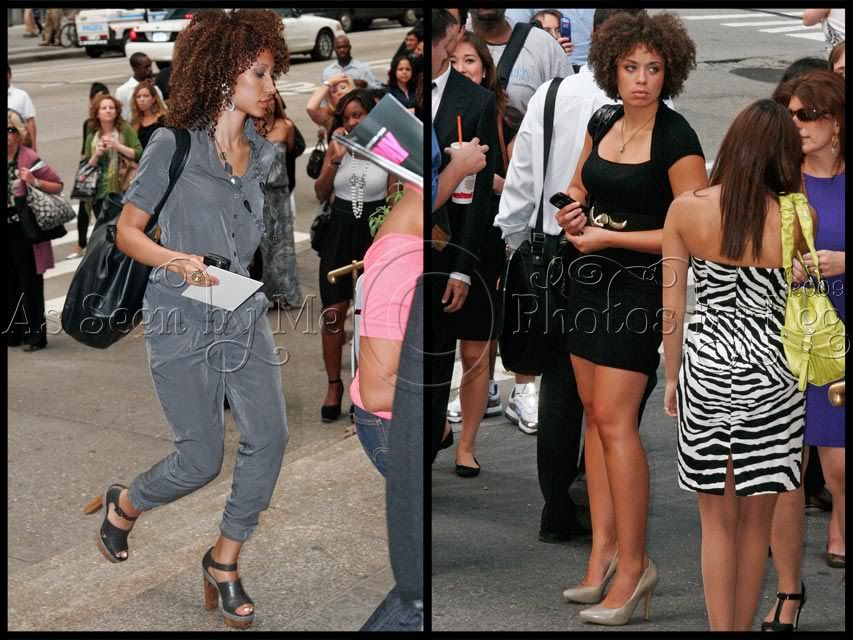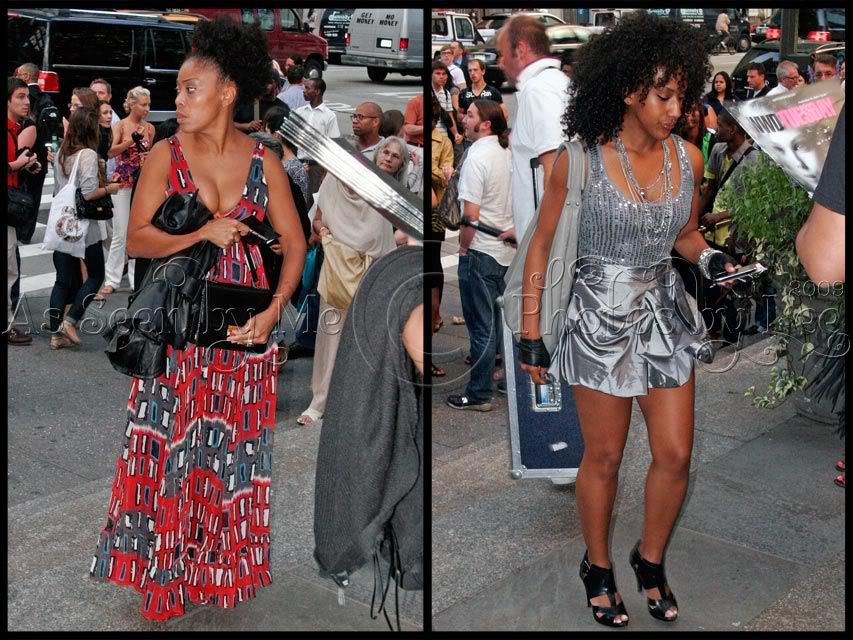 Two HORRIBLE photos of

Miss J.

Sorry. :) He really is a Tall man. I don't know if you can actually see them in the shot, but his buttons said, "Lick My Nuts!" and "Taste My Sweet Sticky Stuff!" LOL!! :D :D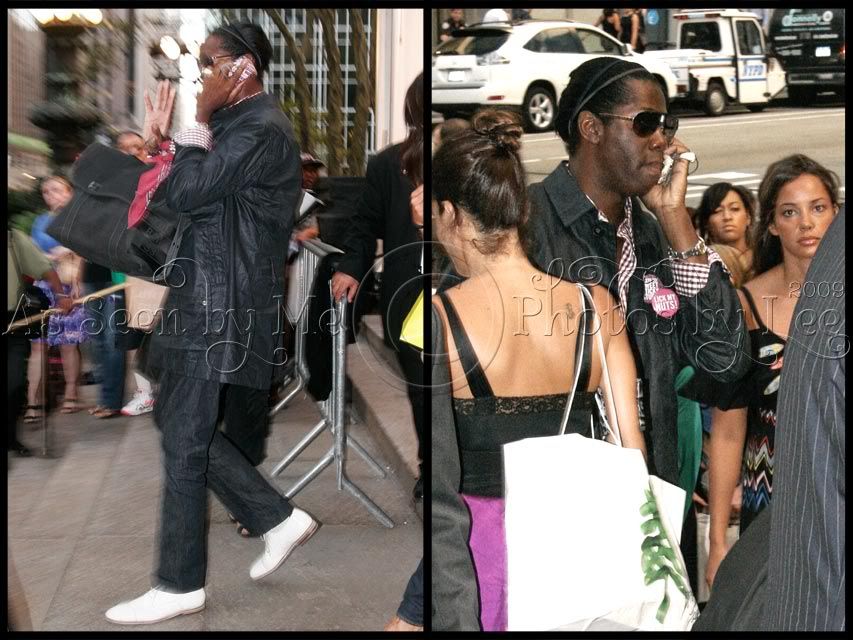 I LOVED the Colorful and ....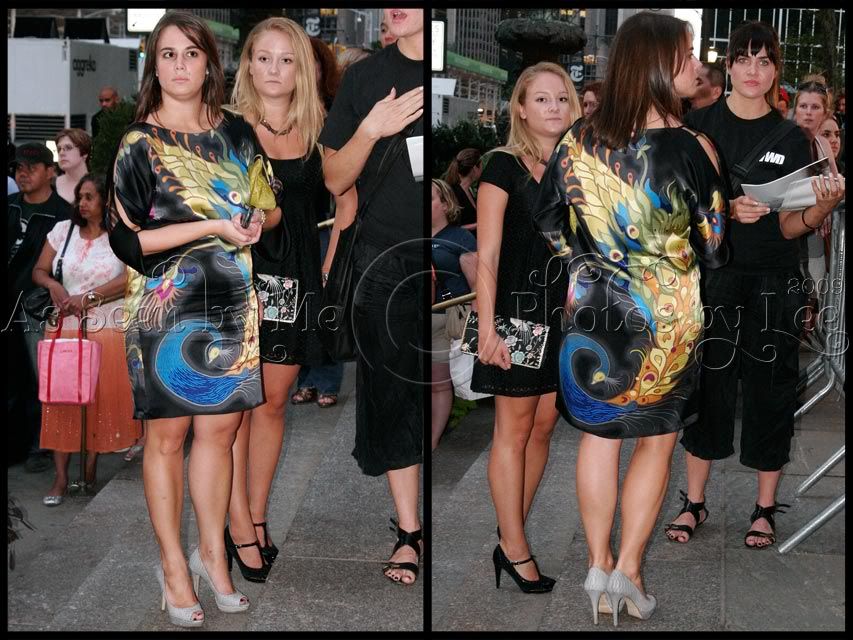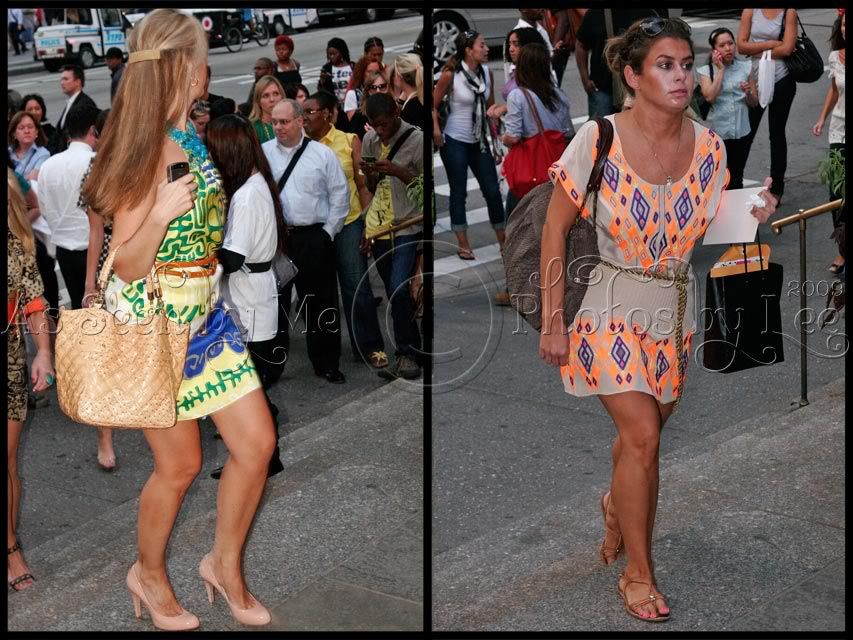 Quirky outfits!! :D This guy's outfit fit right in with the body artist's creations! LOL!!! :D :D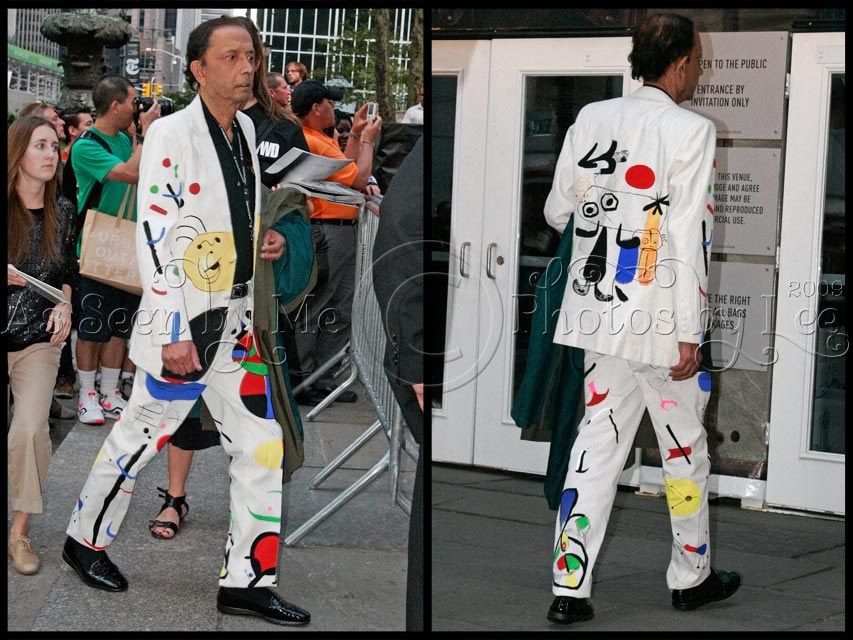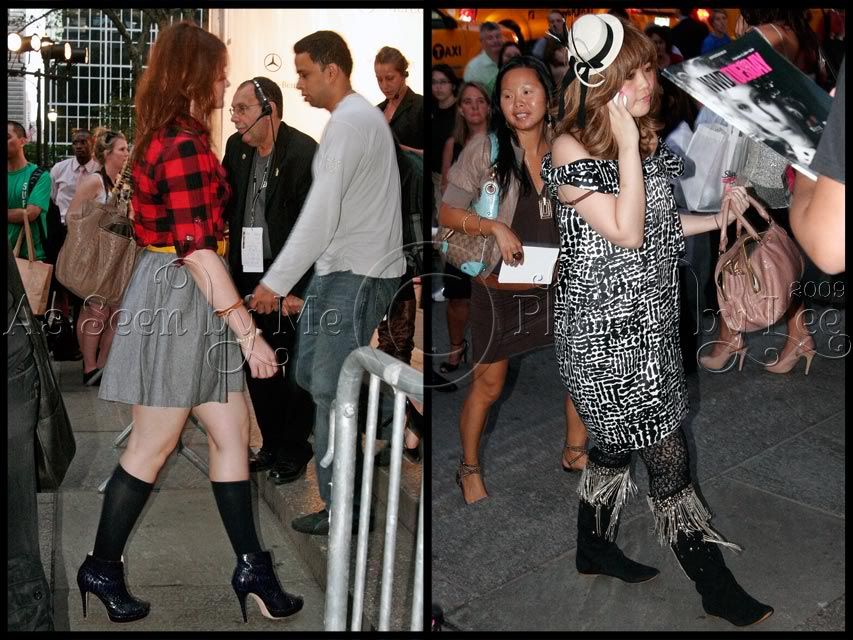 And, as always, I have to end with my FAVORITE people! :D Man,

I WANT THAT LENS!!! :D :D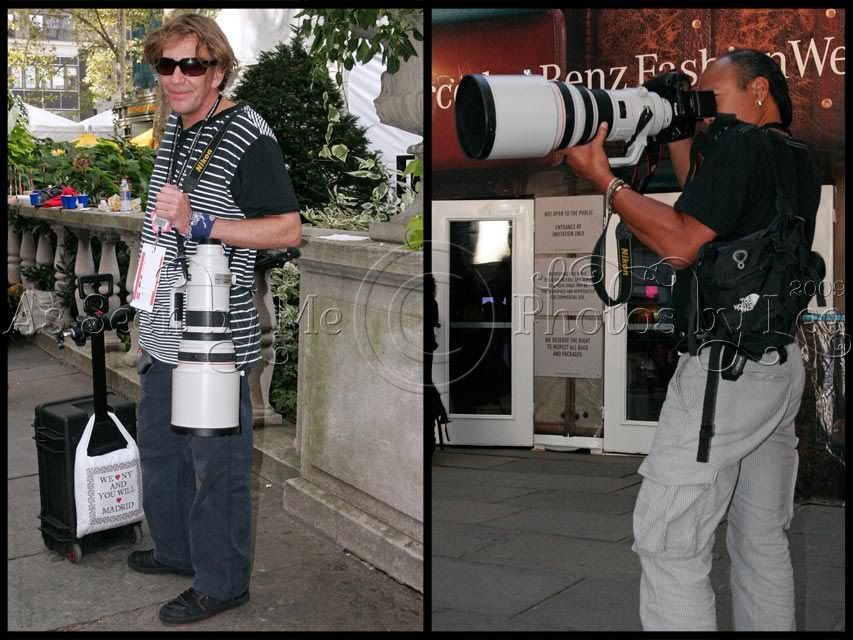 Maybe one year I will be one of the people checking in here! :D I SOOOOOOOO want a Press Pass ..... mainly so that I can have full access at my

FAVORITE

parade, the

Macy's Thanksgiving Day Parade! :D :D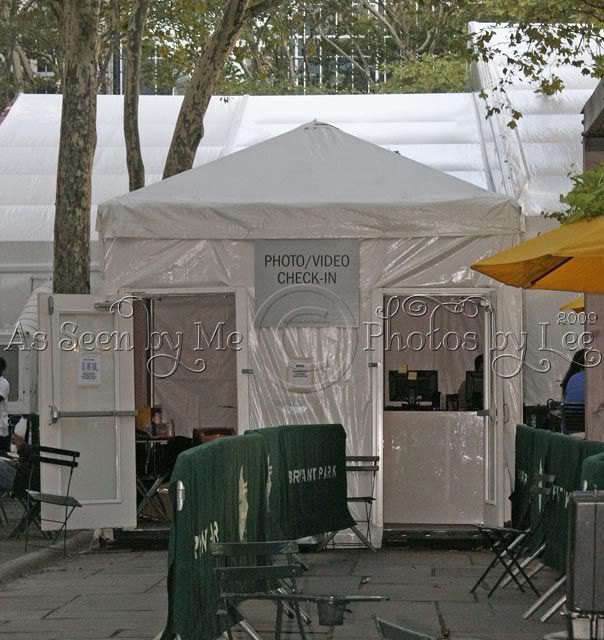 That's it till next time! :D

DON'T FORGET TO CHECK OUT MY SISTER BLOG FOR PART TWO OF THIS POST. :) http://asseenbymerisquephotosbylee.blogspot.com/2009/10/body-art-beauty-comes-in-all-shapes-and.html