MON NOV 2nd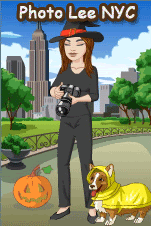 On Sunday, October 25th, 2009, Tompkins Square Park's the Friends of First Run held its 19th annual Tompkins Square Halloween Dog Parade.




I have read the parade described as the biggest of its kind, but I totally underestimated the number of dogs and people that would be there. Lol! :D There are indeed a lot of pics in this post, but even this amount represents only a relatively small sampling of all the pictures. This was a serious creativity contest because for the most part store bought costumes didn't place, only Highly Creative, Home Made ones did.

There were certain definite recurring themes/costumes such as:

Bees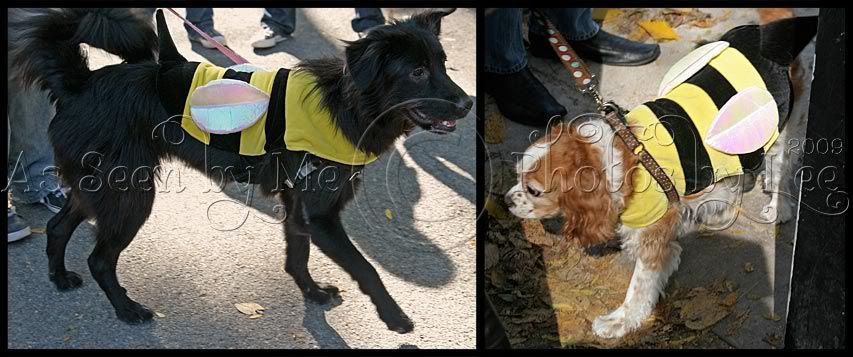 Country Themed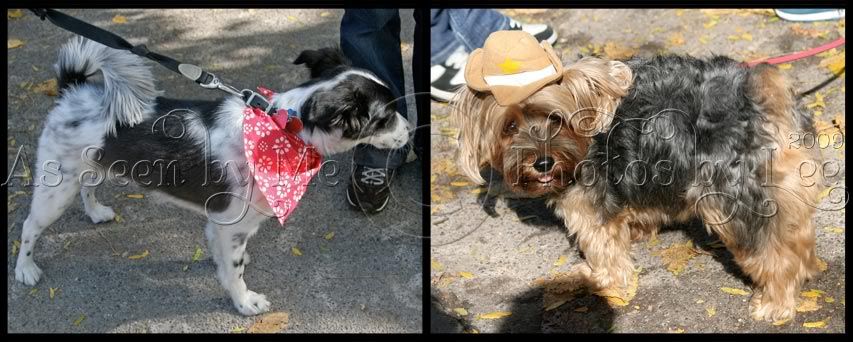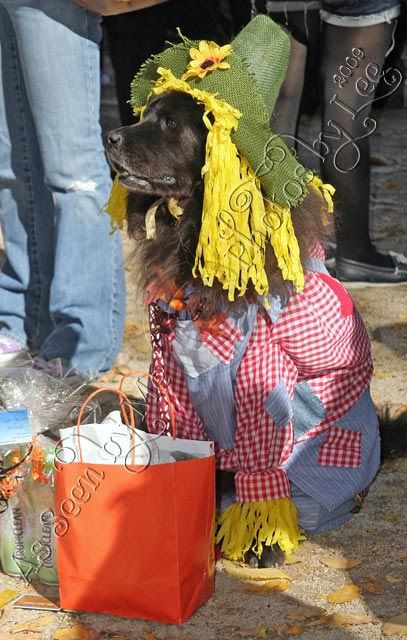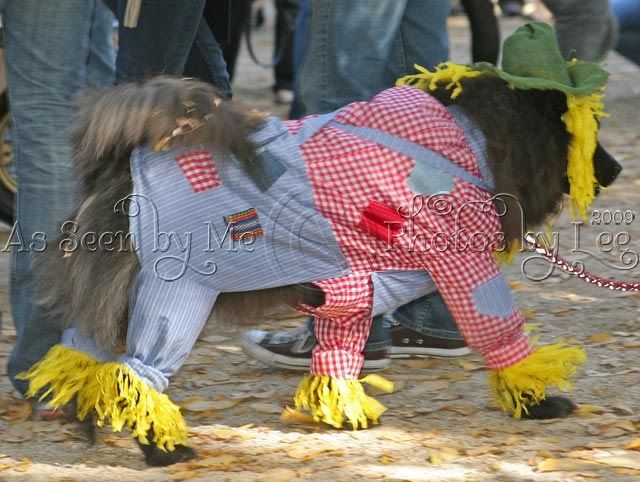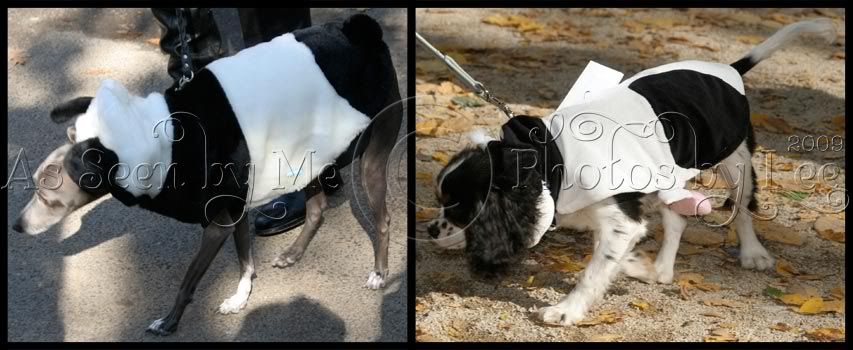 Devils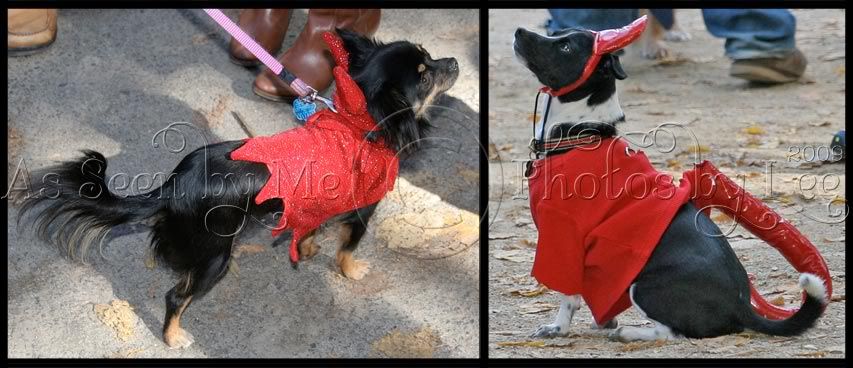 Food




Hot Dogs




Lady Bugs




Lobsters




Military

The Modern Day Armed Services ...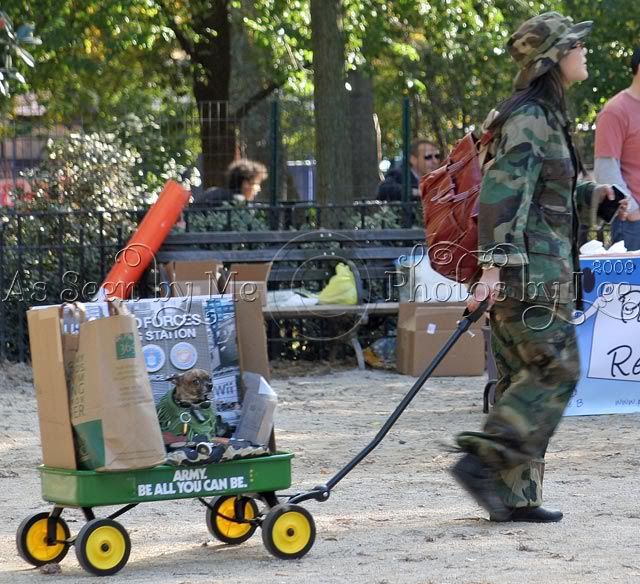 The following picture is Not mine. It is by Arossetti.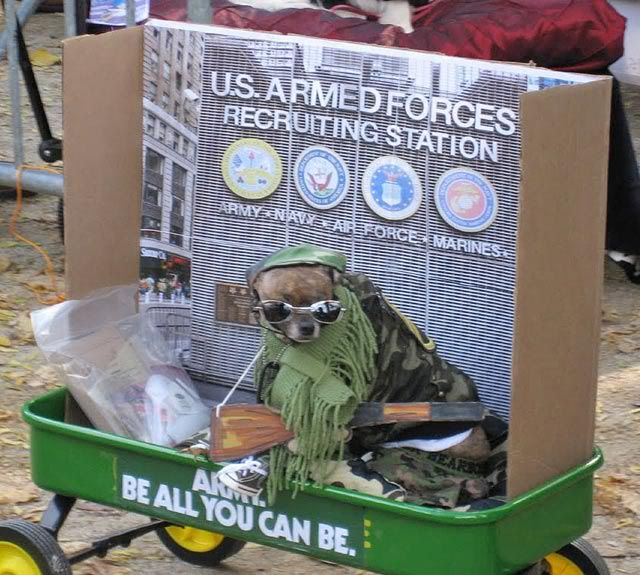 and the Civil War Blue and Grey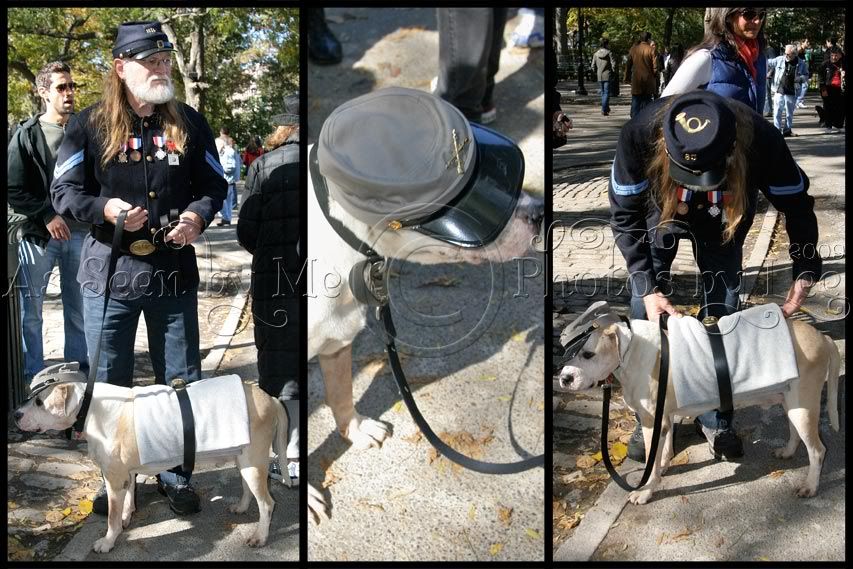 Money




Monkeys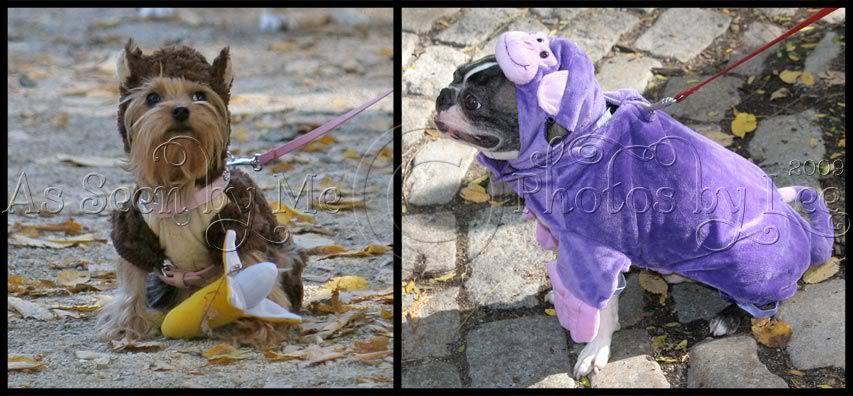 Pimp Daddies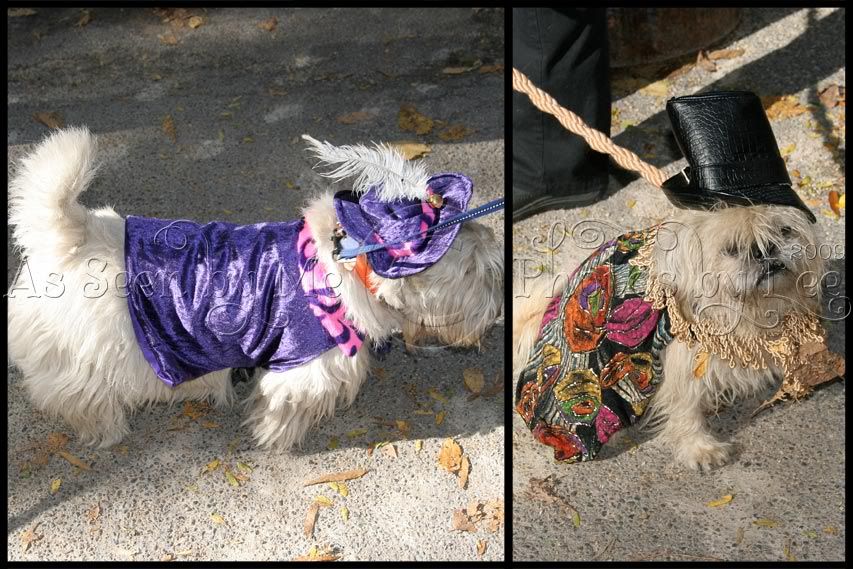 Pirates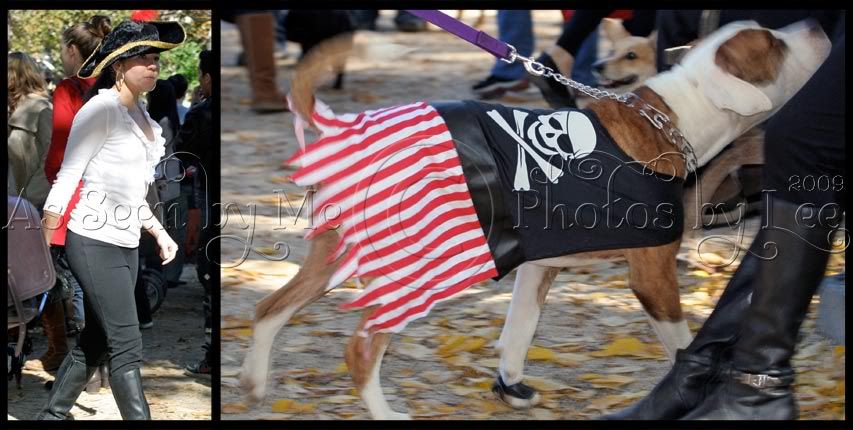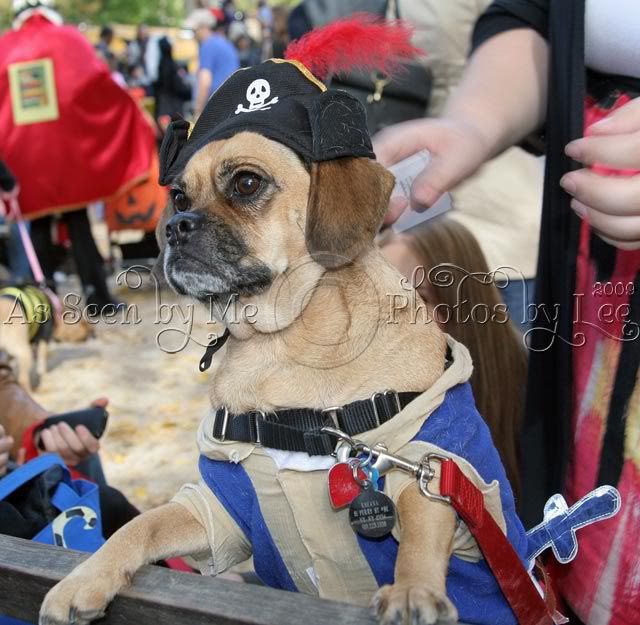 Pumpkins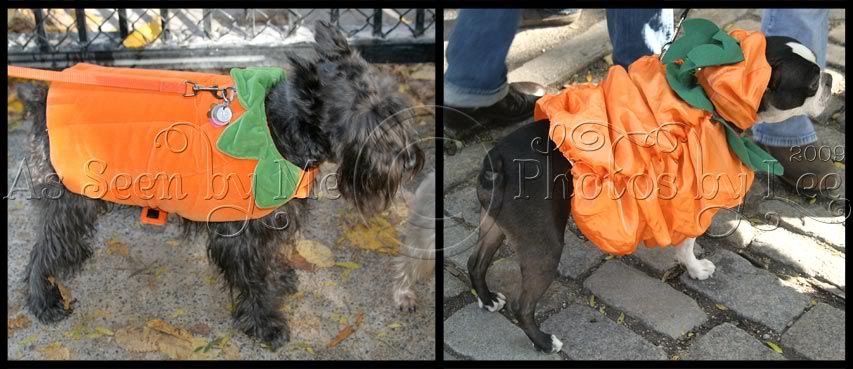 Royalty.

There was a King ...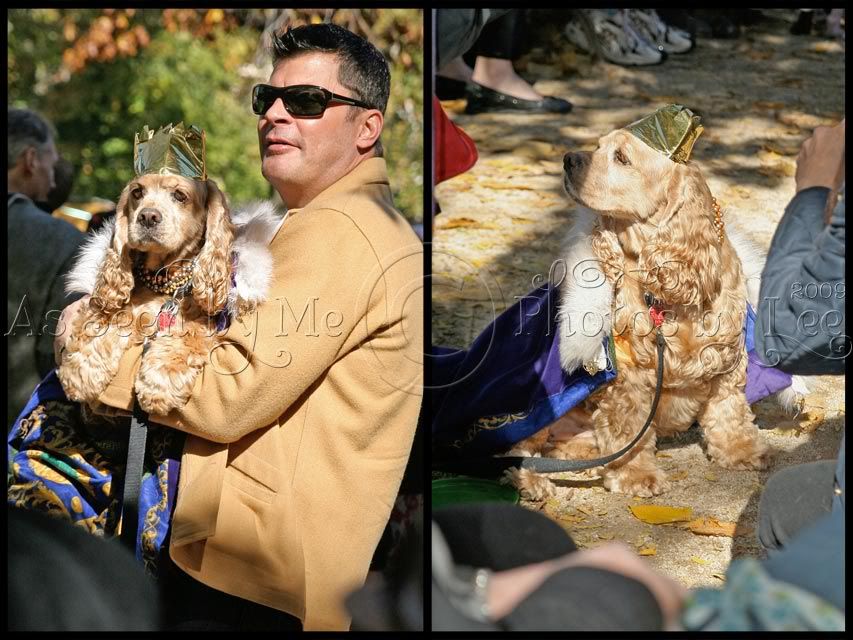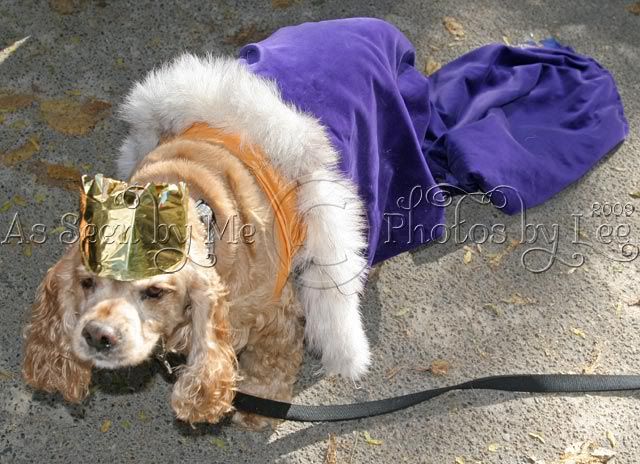 and A Frog Prince with his Human Princess ...




The following picture is NOT mine. It is by Arossetti.




and a Human and Canine Queen ...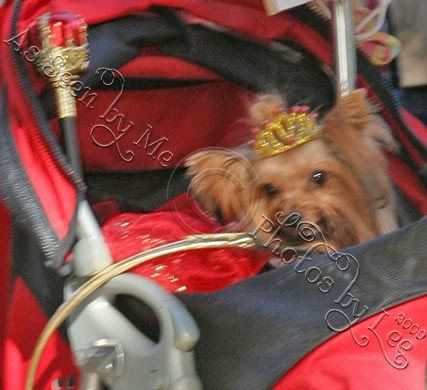 and Human and Canine Princesses. I just LOVE the curls on the last Princess! :D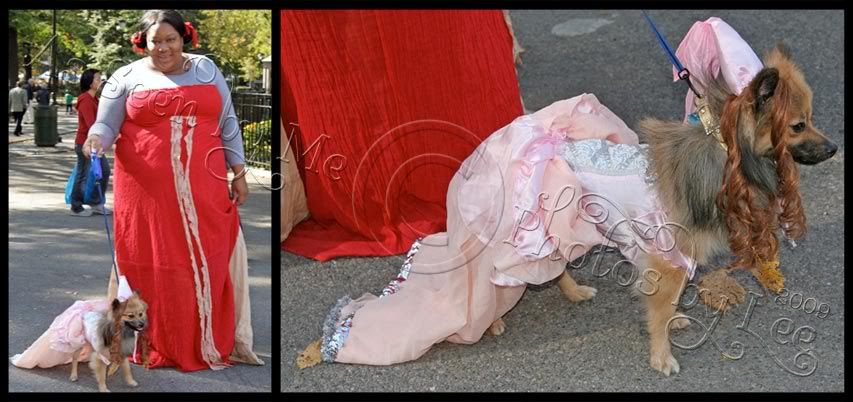 Sharks




Skeletons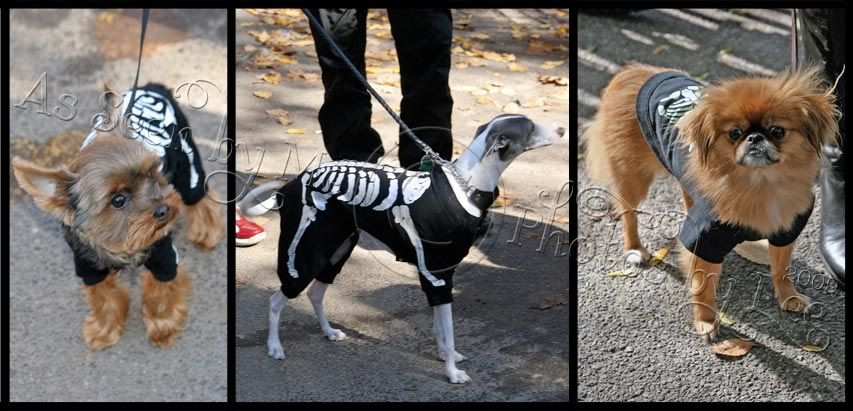 This skeleton was AMAZING! I don't know how they were able to paint that template onto the dog without it getting smudged due to the dog moving.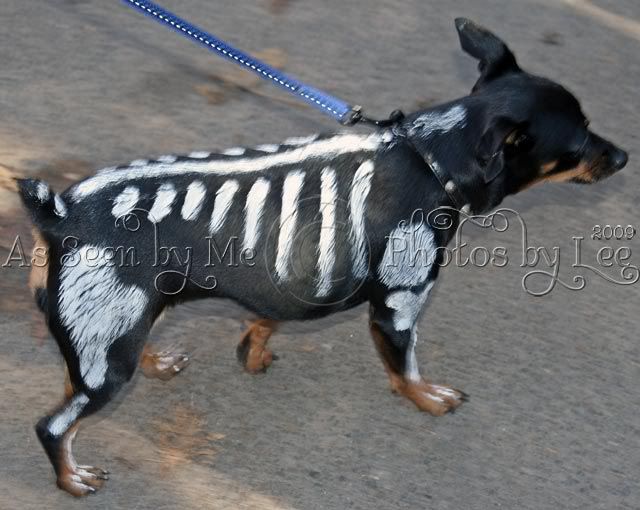 Skunks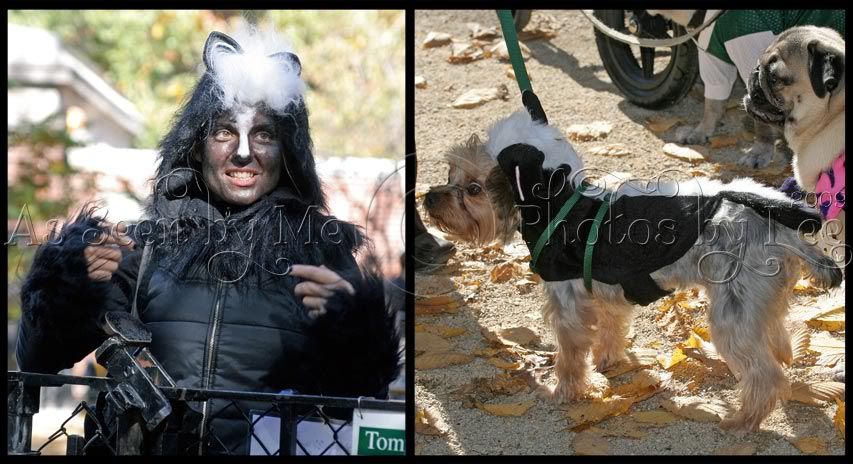 Spiders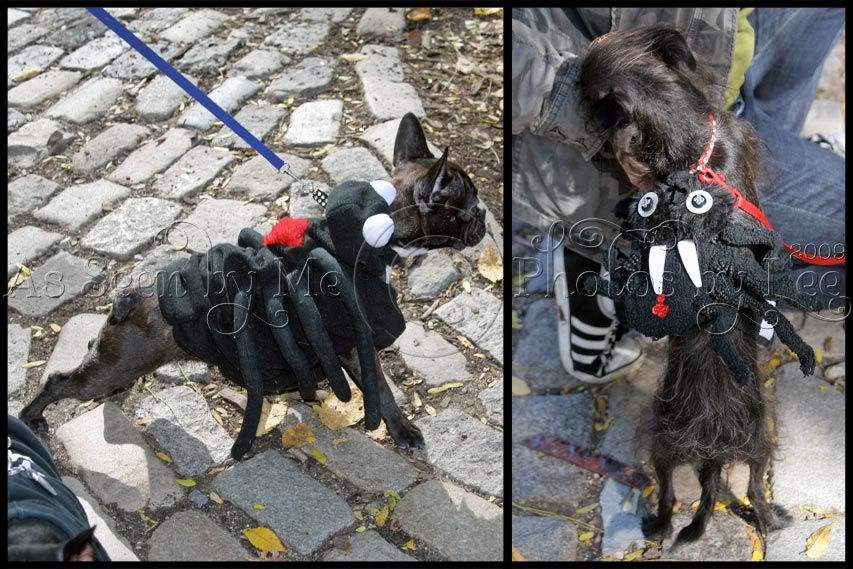 Sports/Exercise

Some unknown by me Wisconsin team (if you know what team, please comment me and let me know. TIA!)




and his companion Cheerleader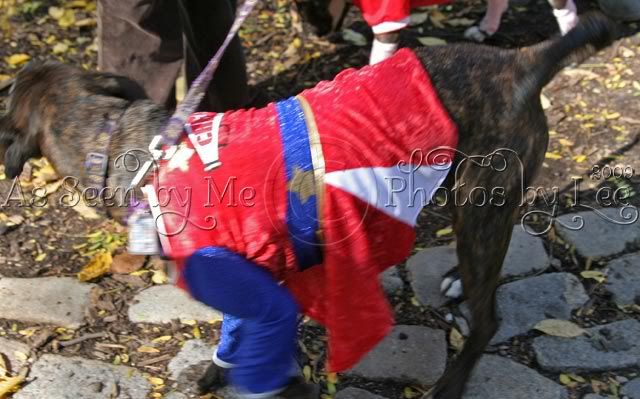 You know NY teams had to be represented.





80's Jane Fonda




Superheroes

There were Supermen ...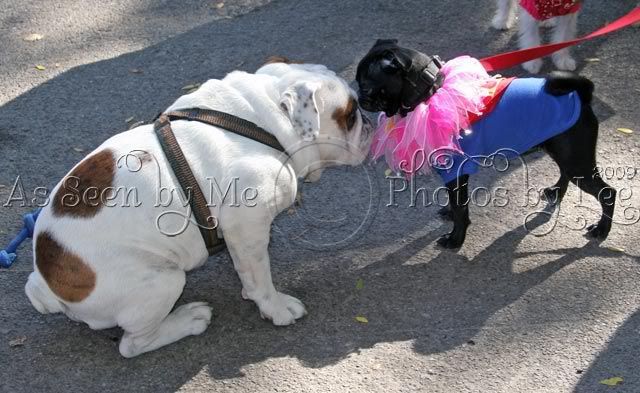 Spiderman and Underdog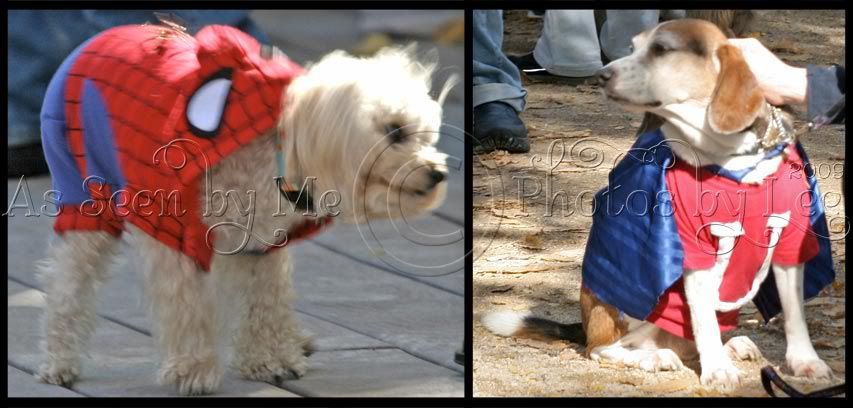 Wonderwomen




This was one of my Favorite costumes of the day! :D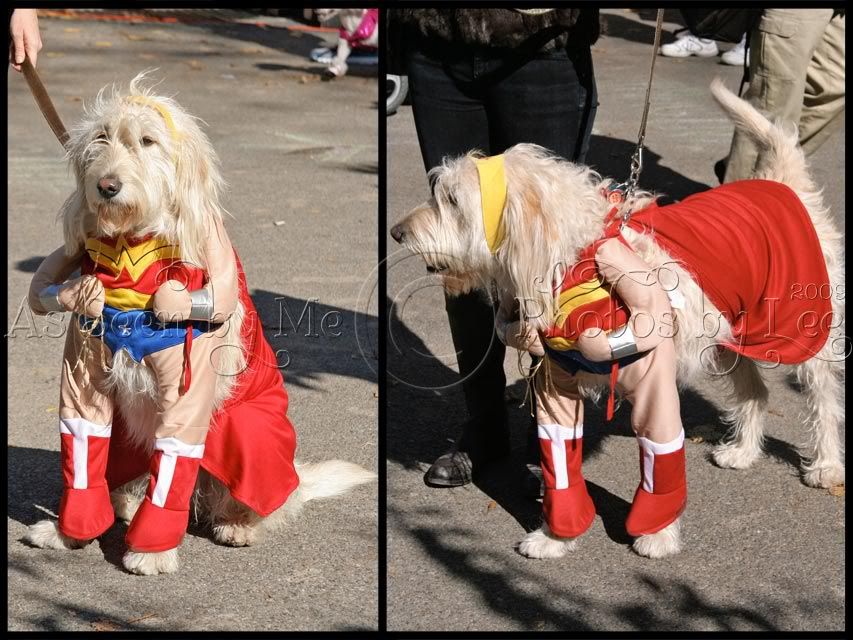 I just

LOVE

this picture because it looks like she has spotted a crime and is bursting into action! Lol! :D




Sweaters and Jerseys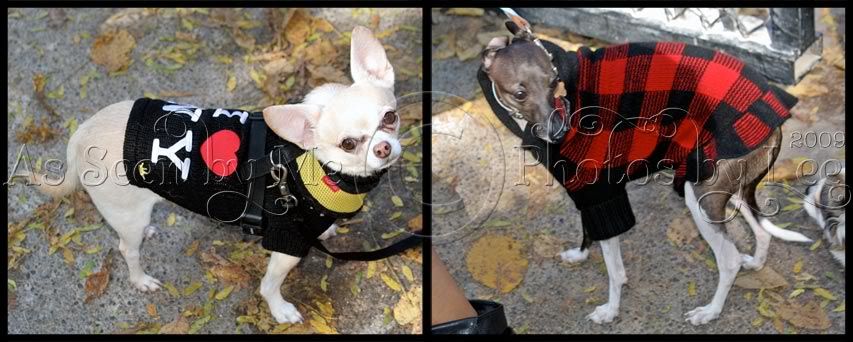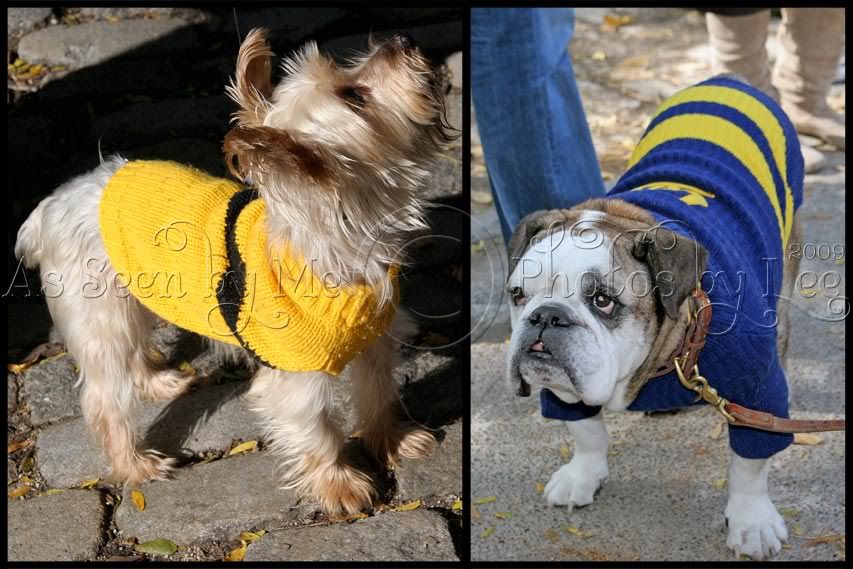 Vampires and Bats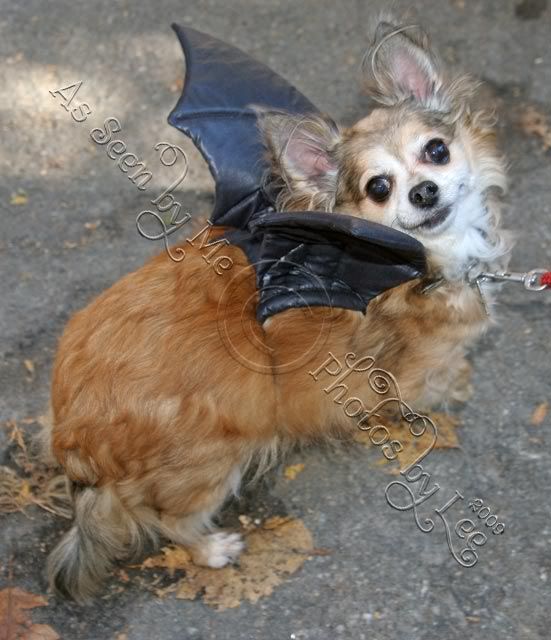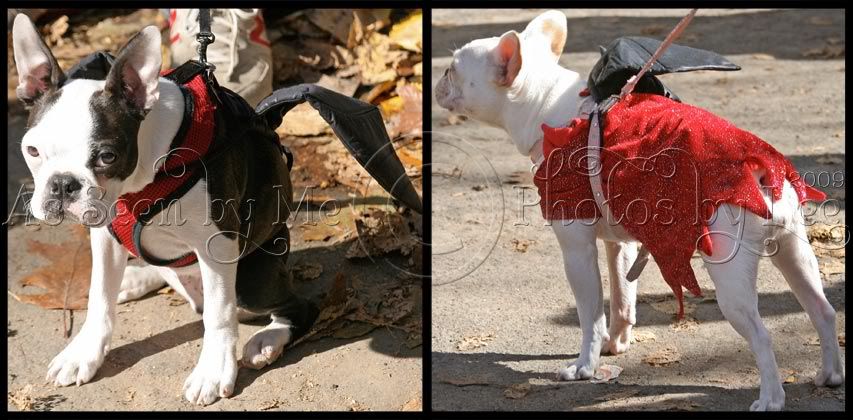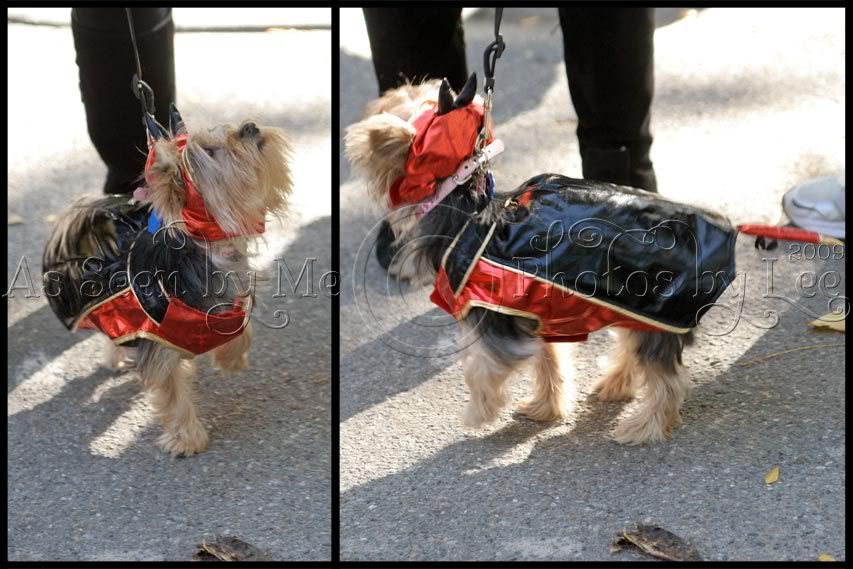 This Vampire had a Harley friend. :)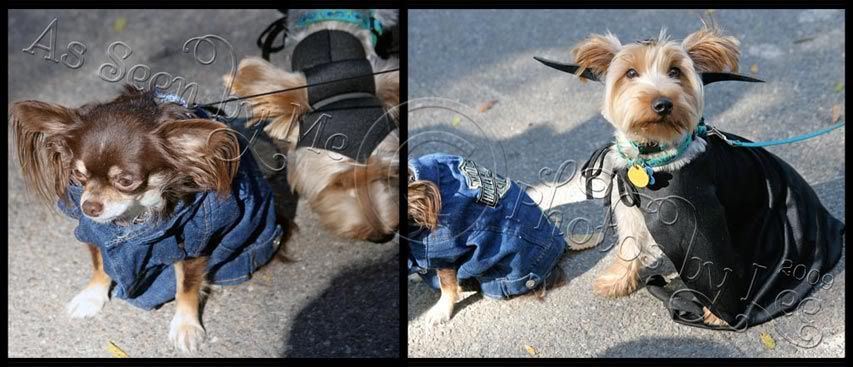 And then there were a variety of unique costumes.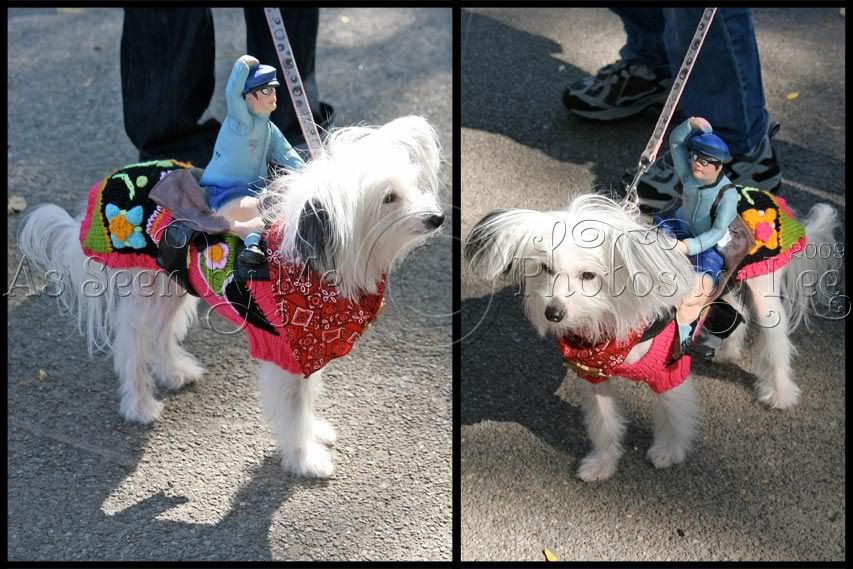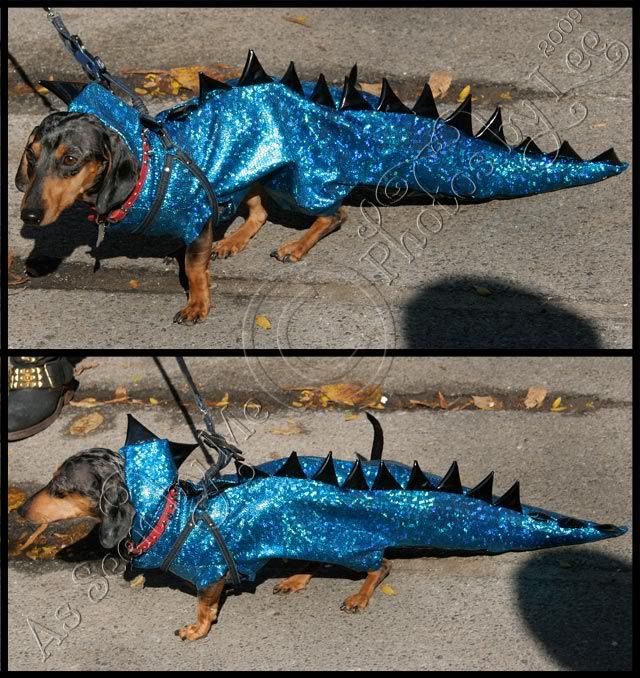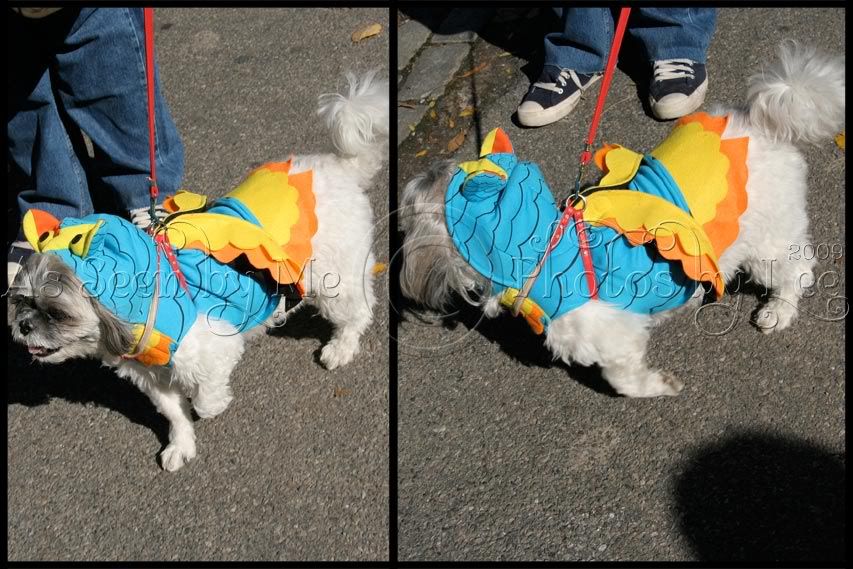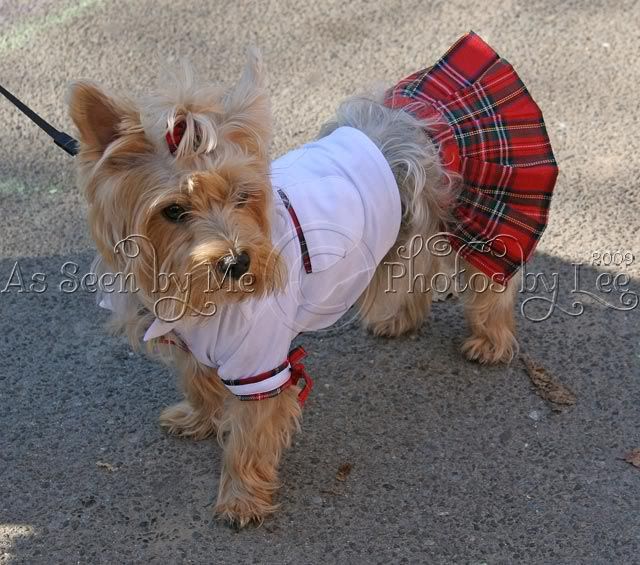 Frankenstein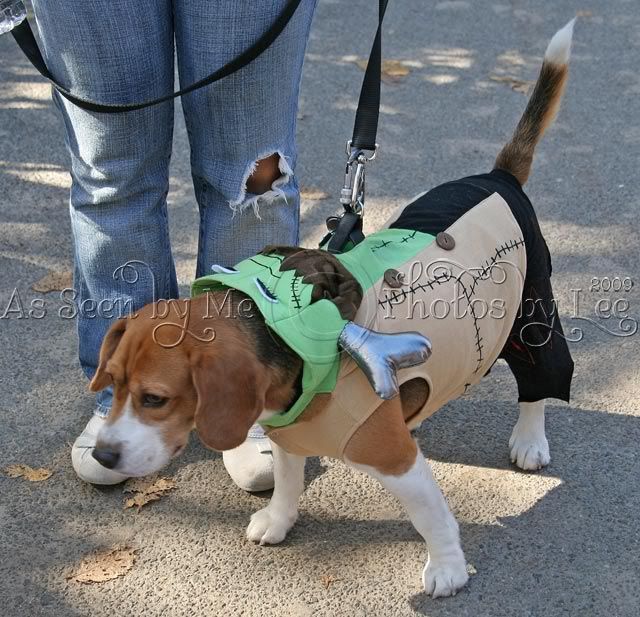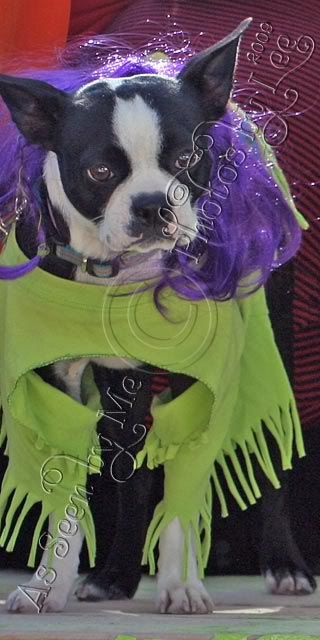 Angel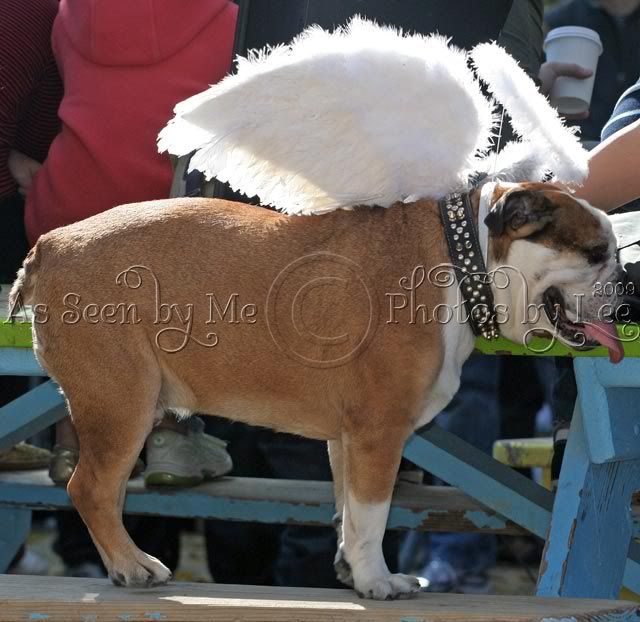 Blue's Clues




Micheal Jackson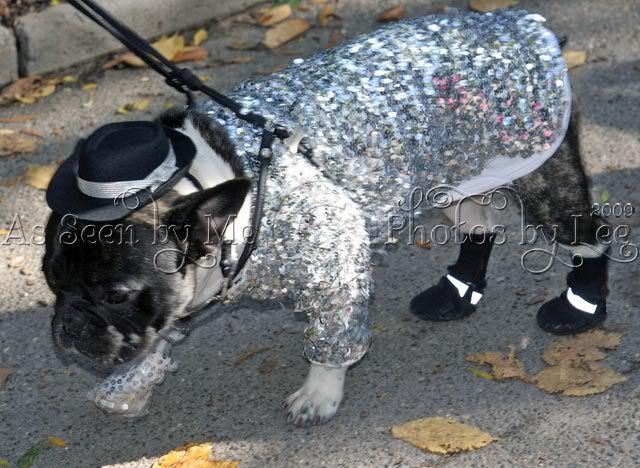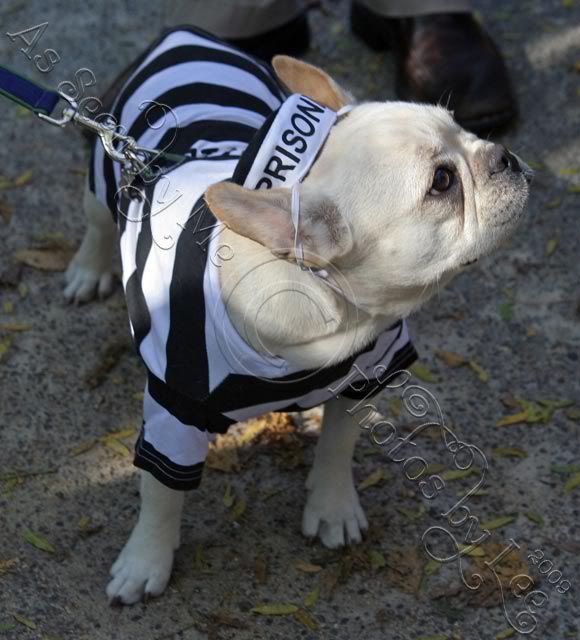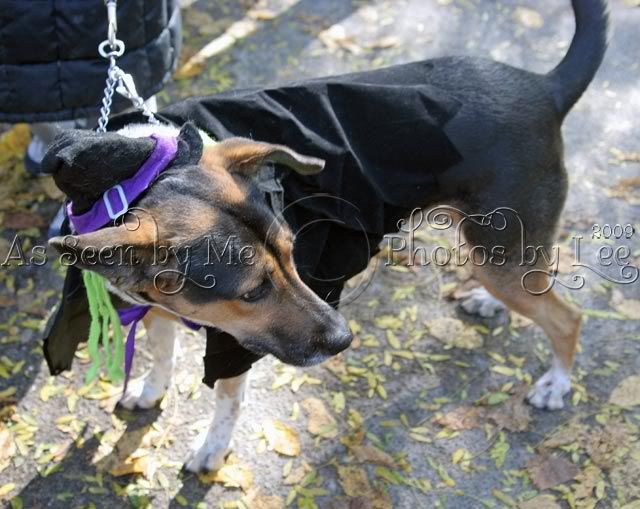 Edward Scissorhands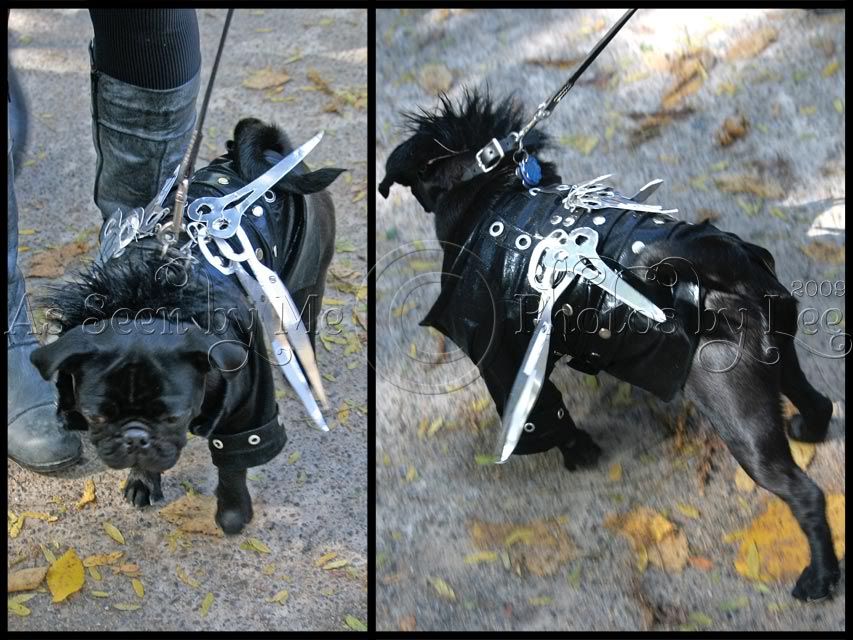 These dogs below, Mango and Queen Blanquita, are from Puerto Rico and they were collecting money to help an organization named Animal Welfare of Culebra. According to their website this is their Mission Statement:


Animal Welfare of Culebra, Inc. is a not-for-profit corporation formed to promote the health and safety of the stray and homeless animals of Culebra, and to provide animal welfare education to the citizens of Culebra.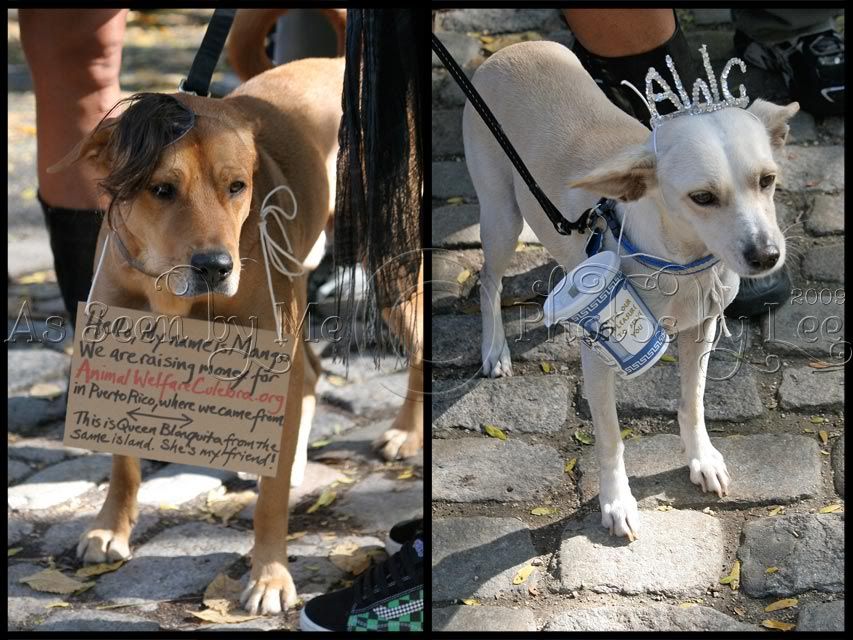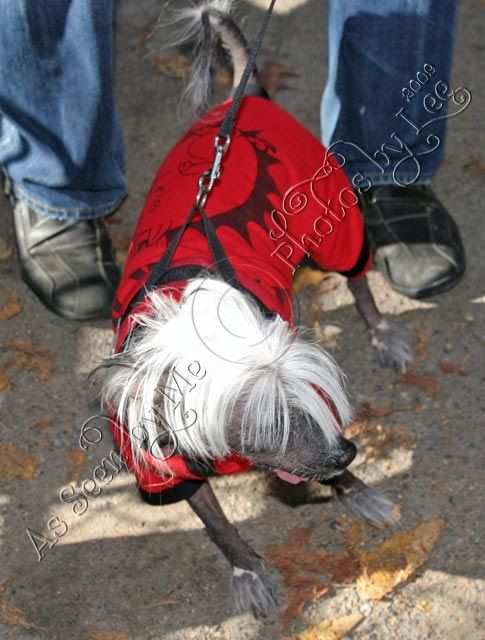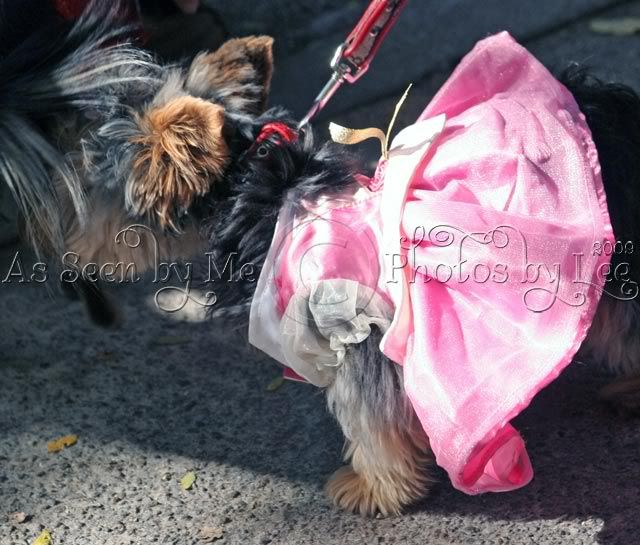 Mermaid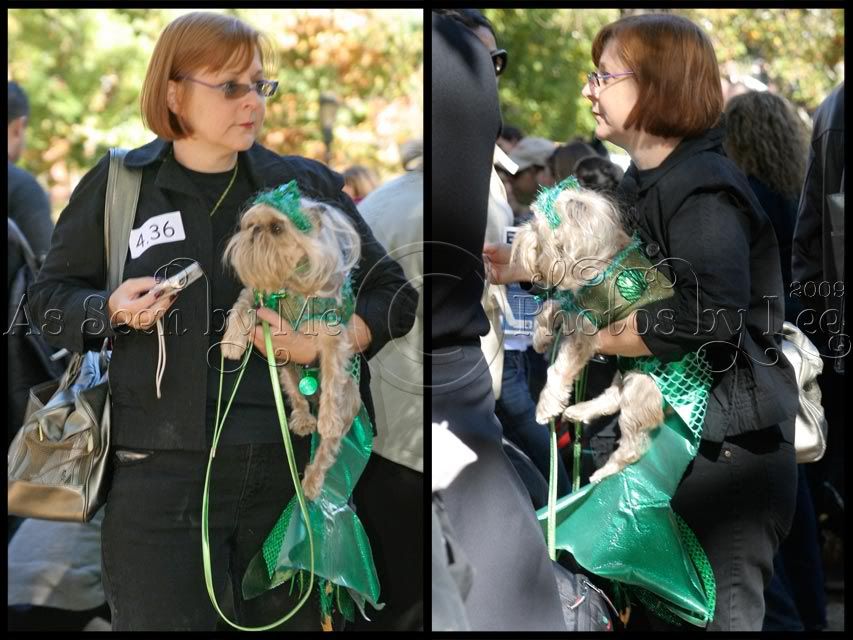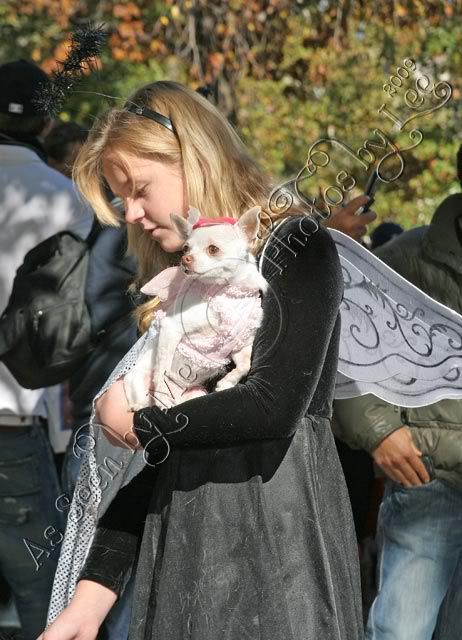 Ghost Busters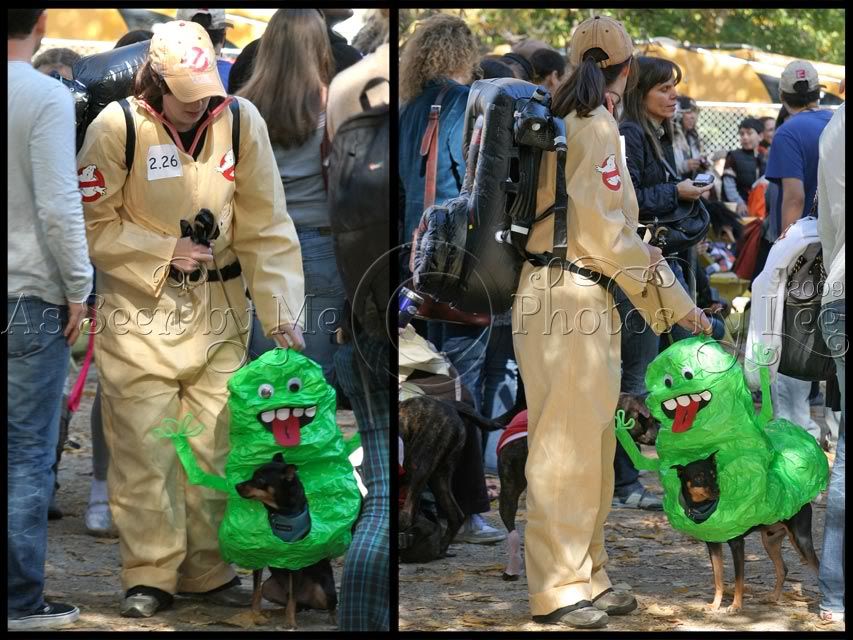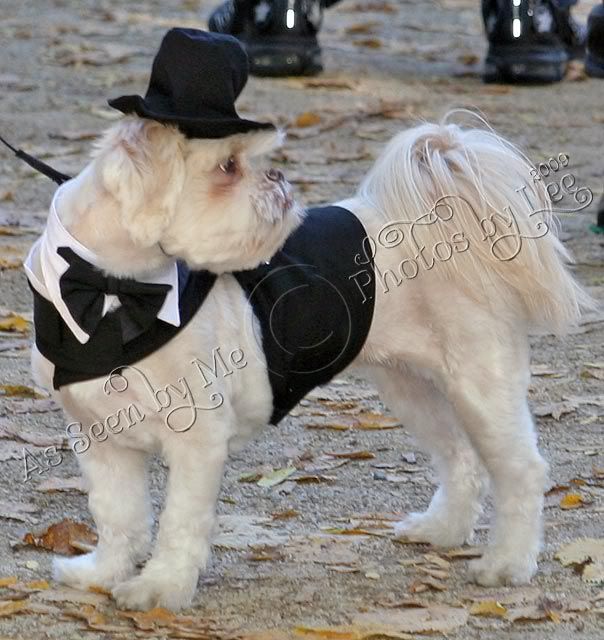 Dragonfly.

The first picture is mine. The second picture is by istolethetv.




A Basket Full of Doggies

(Only one was real, the rest were stuffed animals. ;) )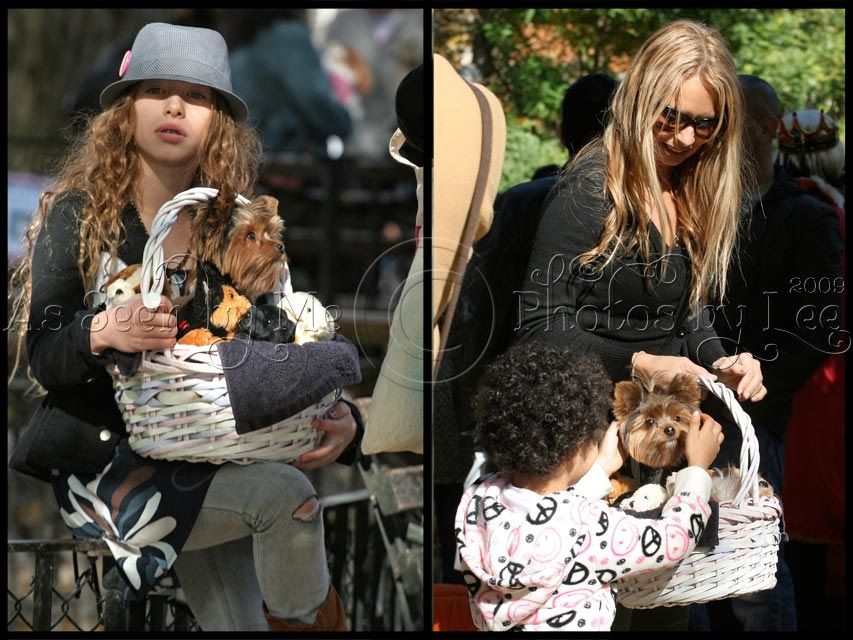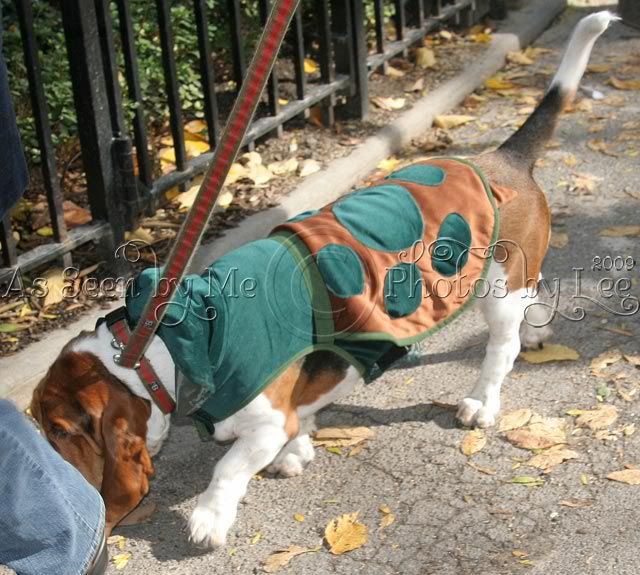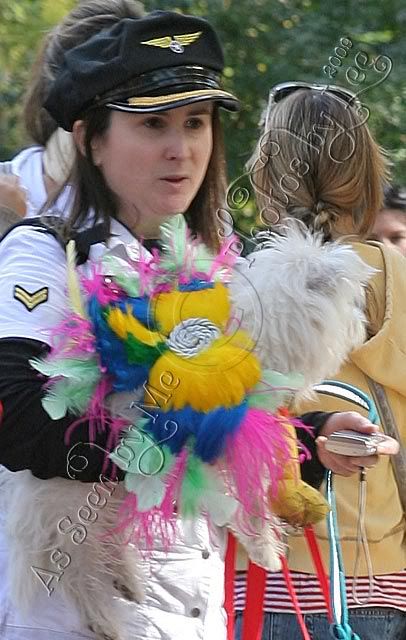 David Bowie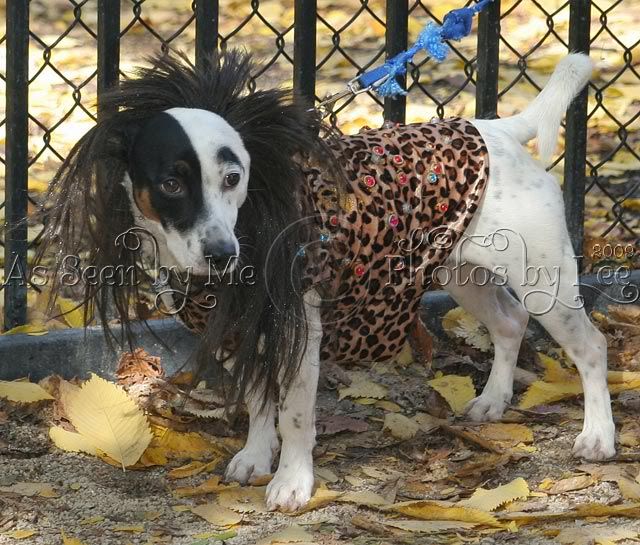 Dynamite

This costume was another one of my Favorites! You really had to see it in person to get the full effect and see how great it was. When the dog would walk the fuse tail part would go up and down and sparkle in the sun so it really did look like an active fuse that was heading towards the stick of dynamite!

Brilliant!

:D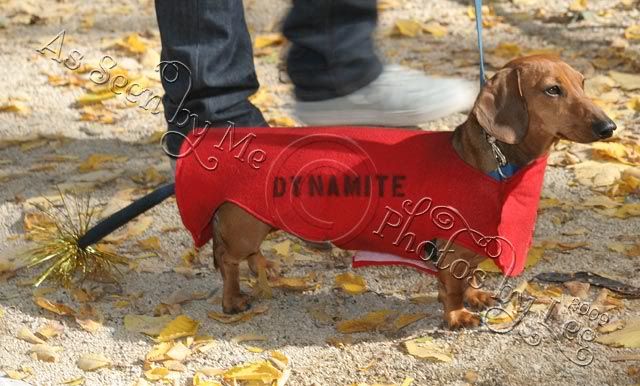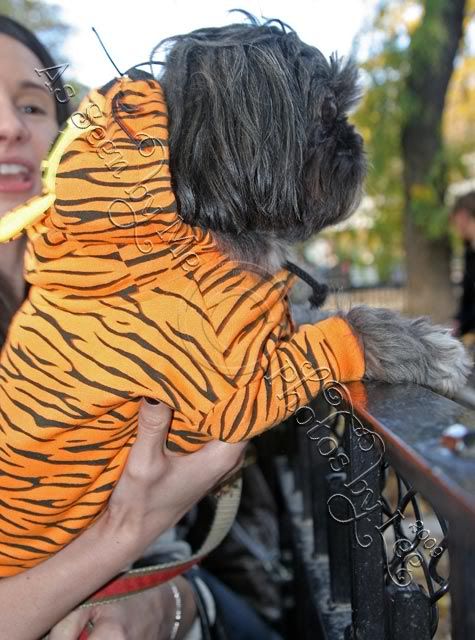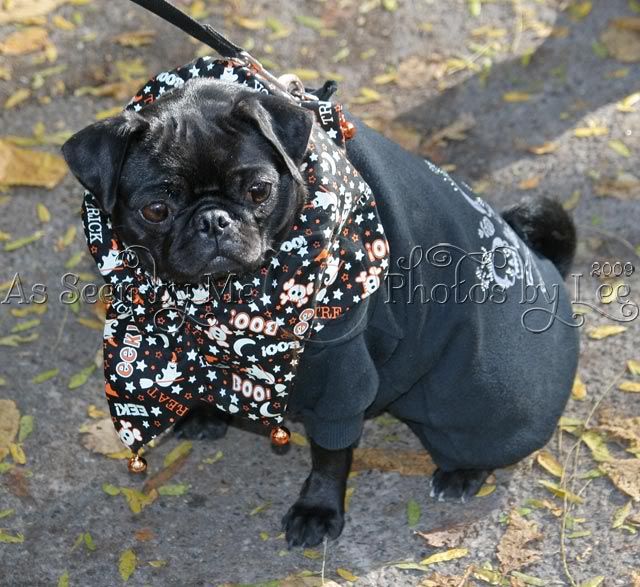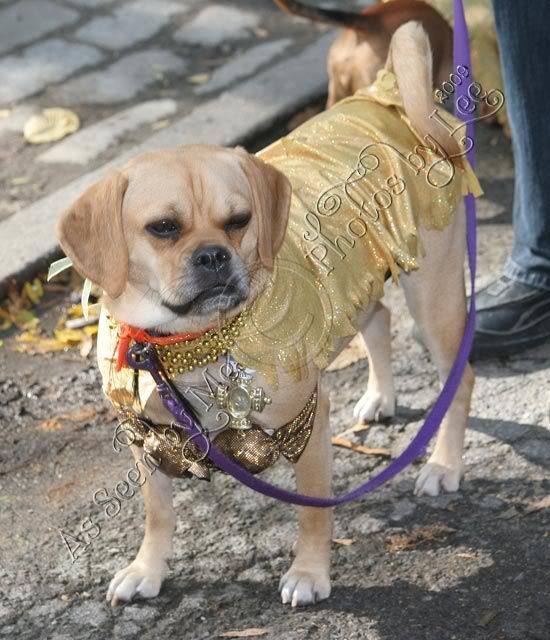 This was one

CUTE

puppy!! :D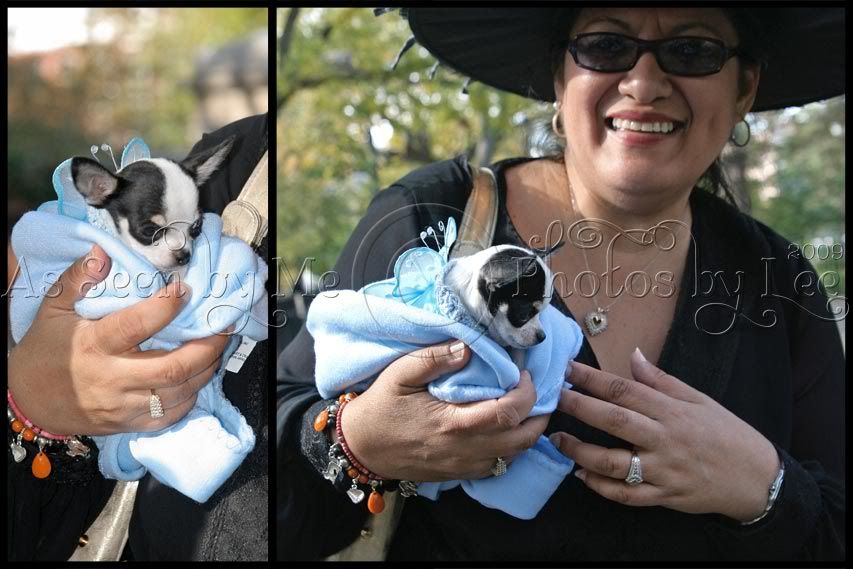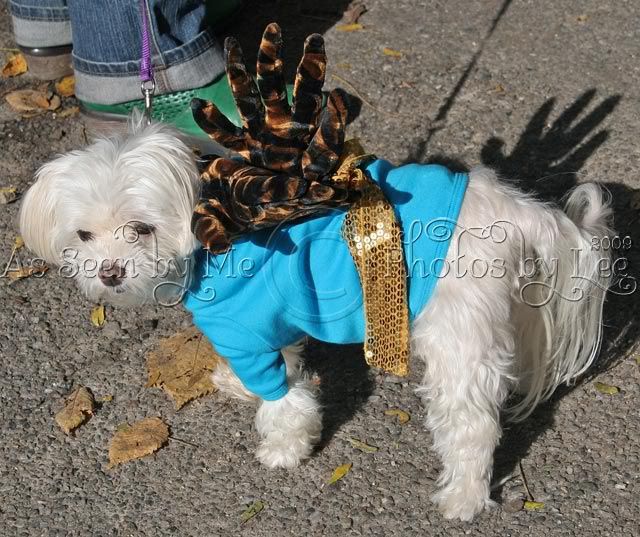 A Police Officer with a Fancy Do!




Peas in a Pod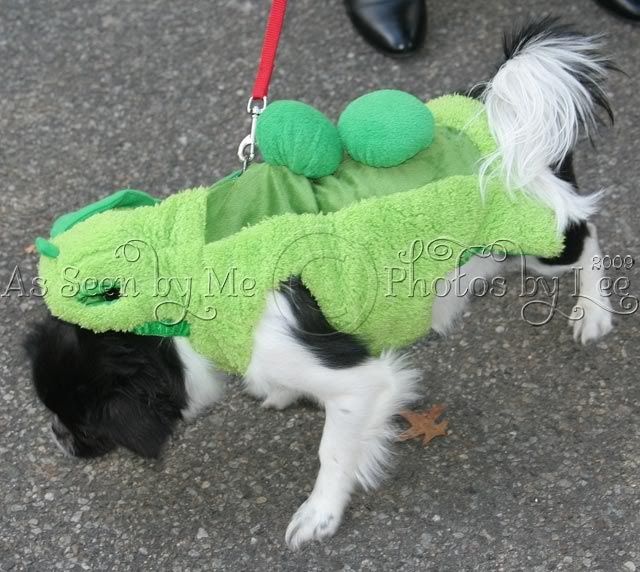 Gondola Dog and Human, complete with an accordion! :D




Crayola Dogs (I wonder if they had to pay Crayola a royalty fee?! ;) )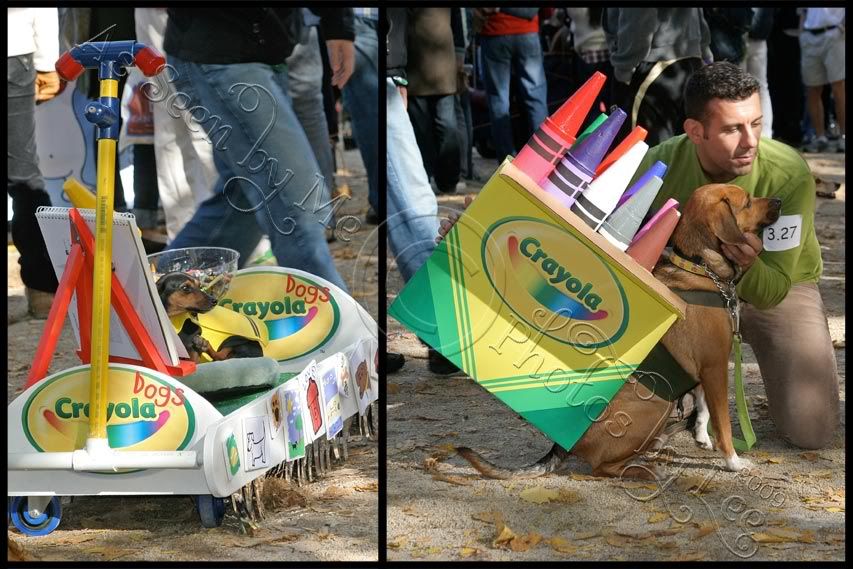 And Charlie Brown, Flying Ace Snoopy and Wing Walker, complete with Snoopy's

Scrapwood (real name Sopwith) Camel

plane.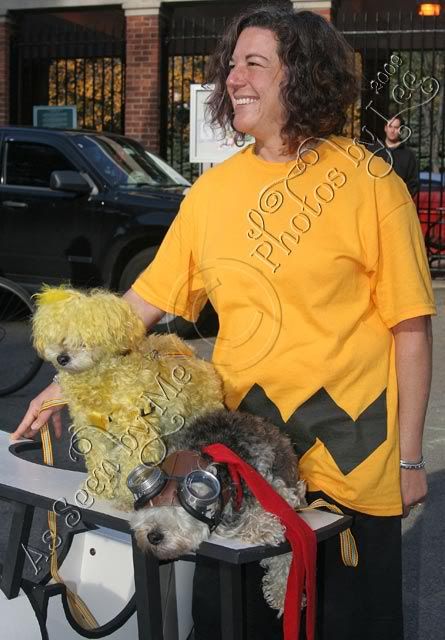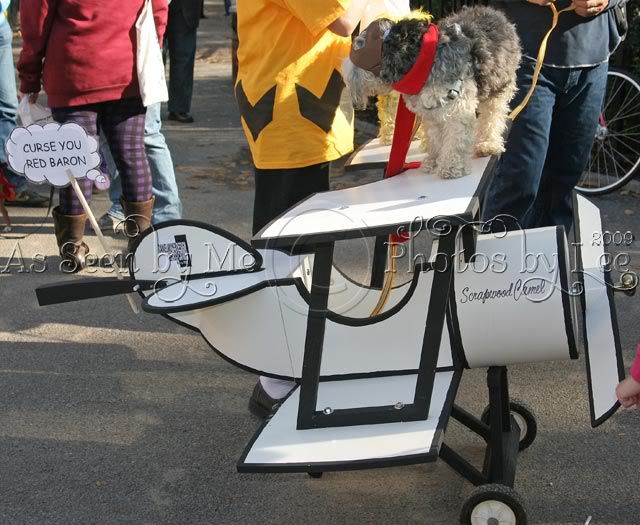 None of the following pictures below are mine. There were some EXCELLENT outfits that I wasn't able to get good pictures of but I still wanted you all to see them. :)

Baked Potato from Arossetti.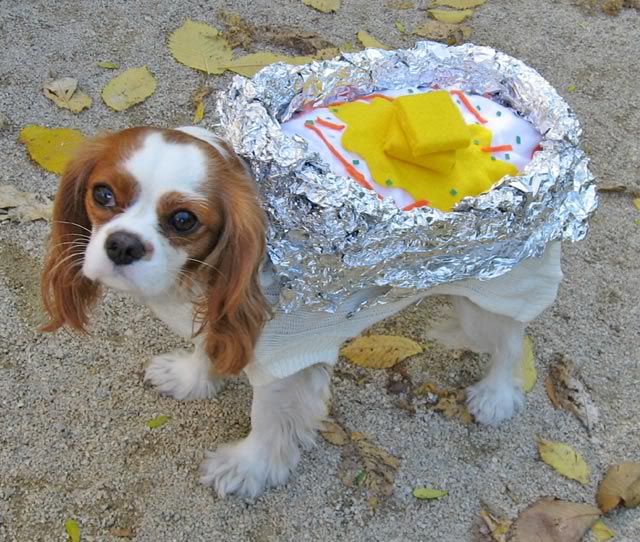 Yoga and Groovy Dogs from istolethetv.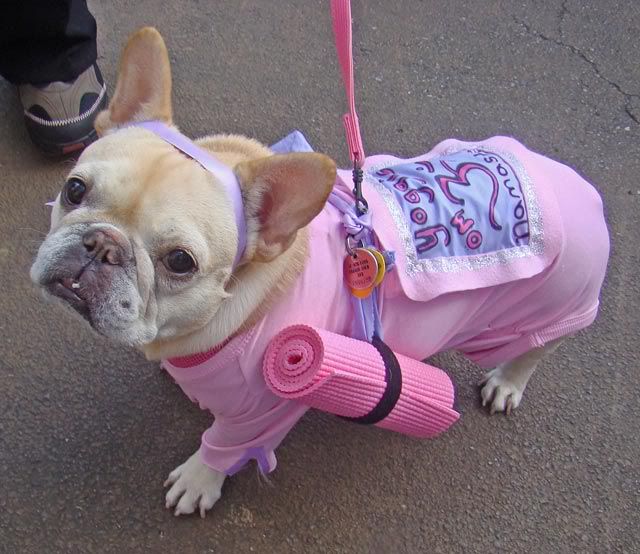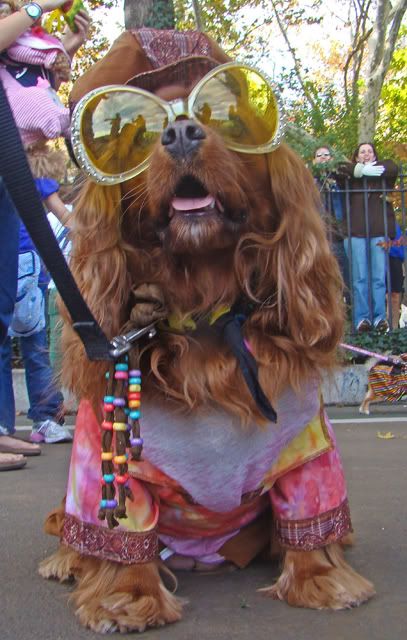 The Incredible Hulk

The first picture is by Pamela Skillings (see below) and the second picture is by EssG, Sean Ganann.





The following photos below are all by About.com's Pamela Skillings.

Squirrel Dogs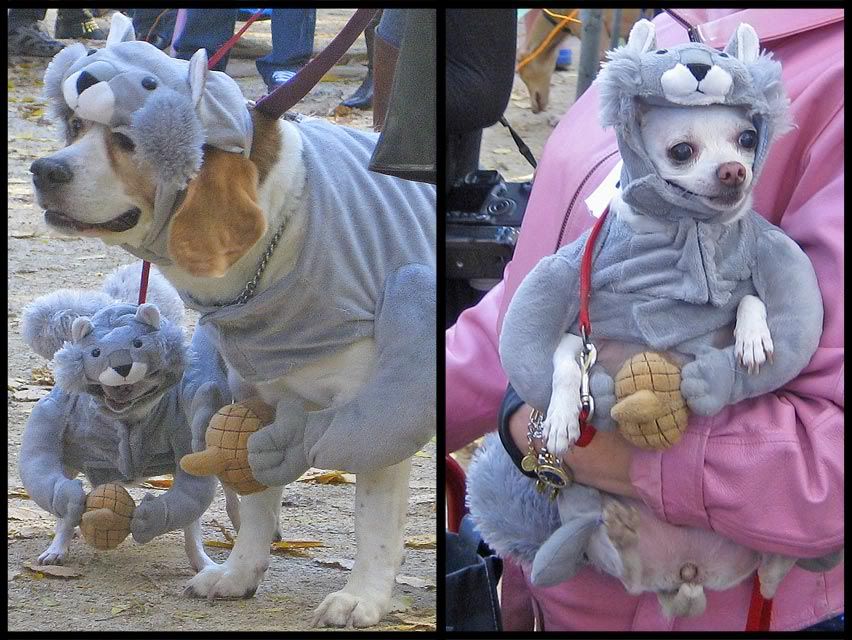 Biker Dogs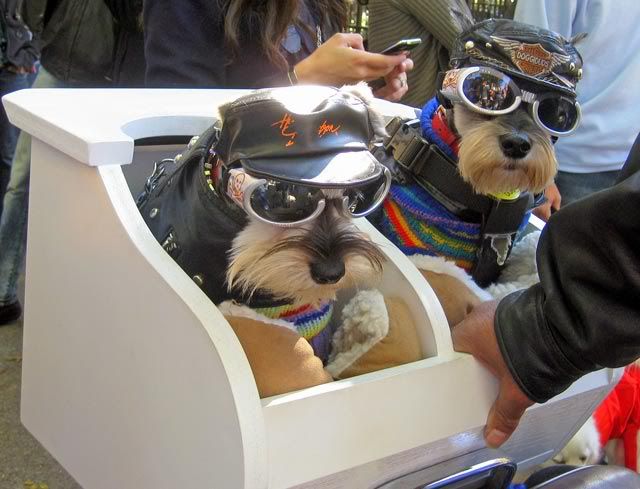 Mollie's Margaritas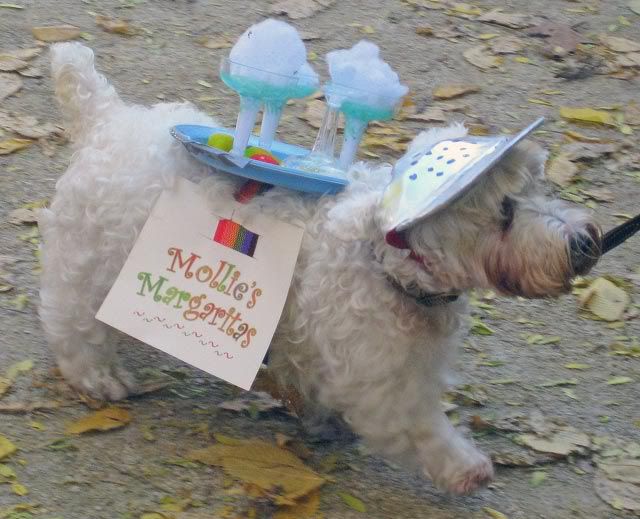 Queen Elizabeth




Marc Antony and Cleopatra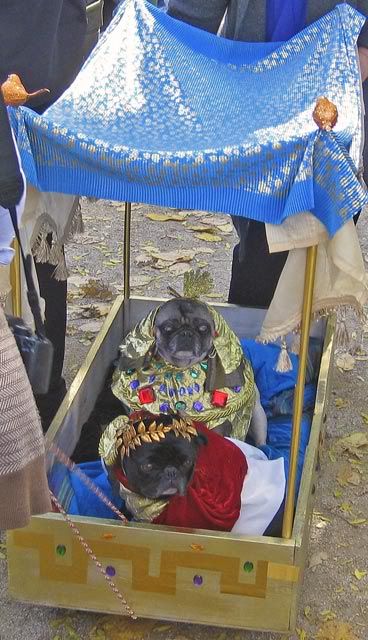 The Pope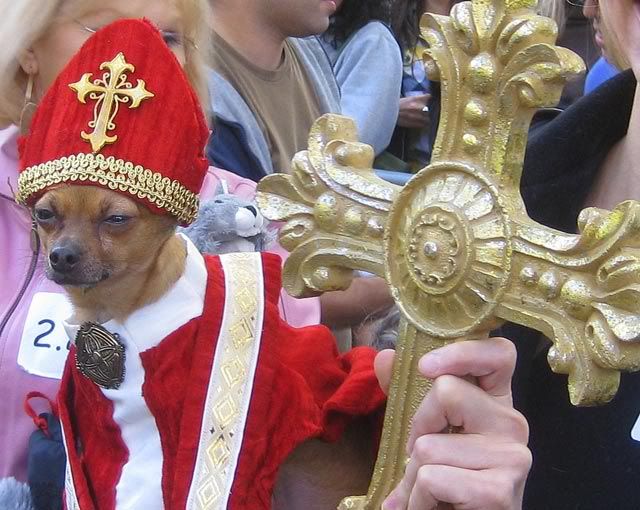 And

Best of Show Winner, Thriller!

:D

The second photo is also by Pamela Skillings. The first photo is by Joujoubee.




If you are ever in NYC around Halloween and you love Halloween, Creativity and Dogs, you Really should attend this parade! :D

Off to work on my next set of pics, the Village Halloween Parade! :D There is Nothing else like it! :D