FRI OCT 16

After leaving the German American Day Parade (which I will post pictures of later) I decided to walk across Central Park in order to get a little Nature on. :D I was initially looking for wild birds, but what caught my eye instead was three Blue and Gold Macaw Parrots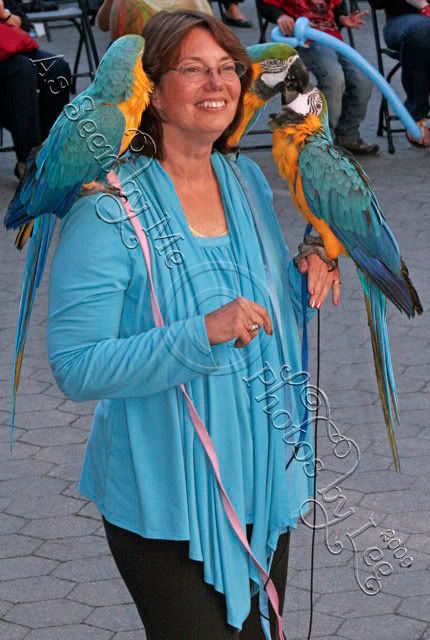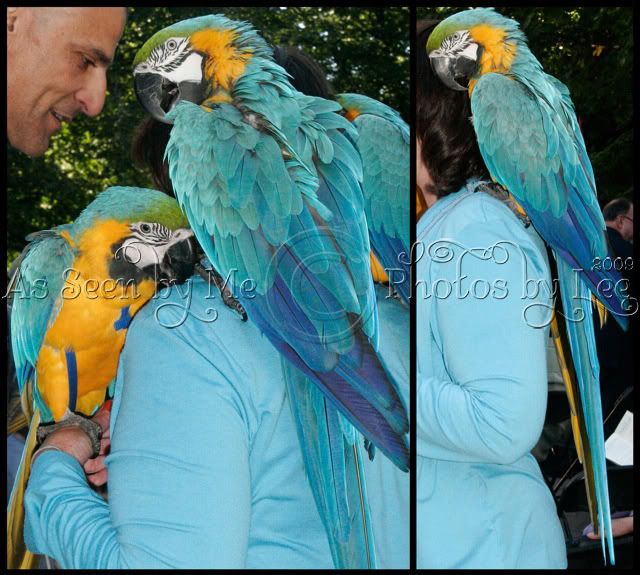 So I followed the birds and came to find out that they and their owner (the woman in the first picture) were part of a Peace Day Rally. The woman let another performer hold the birds and he went rollerblading with them.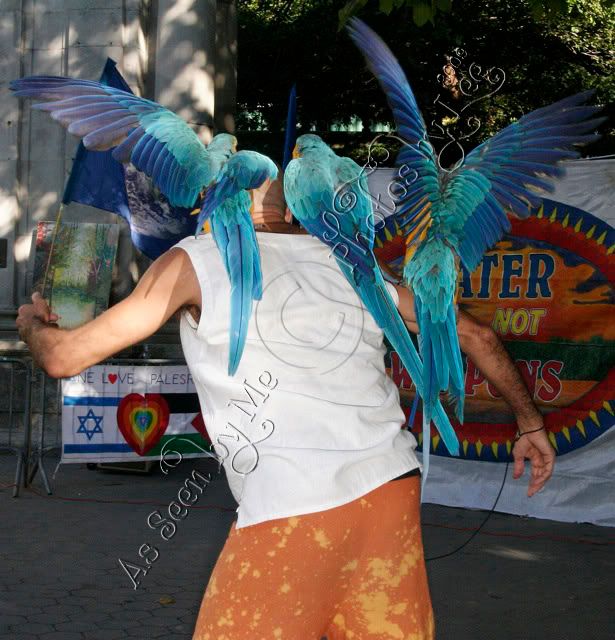 One of the beautiful things to see that day was the smile on this woman's face when the owner placed one of the Macaws in her hands and the bird just comfortably laid there. The woman is blind and you could see the joy in her face at the touch of the bird. :) You will see more of this woman a little further down.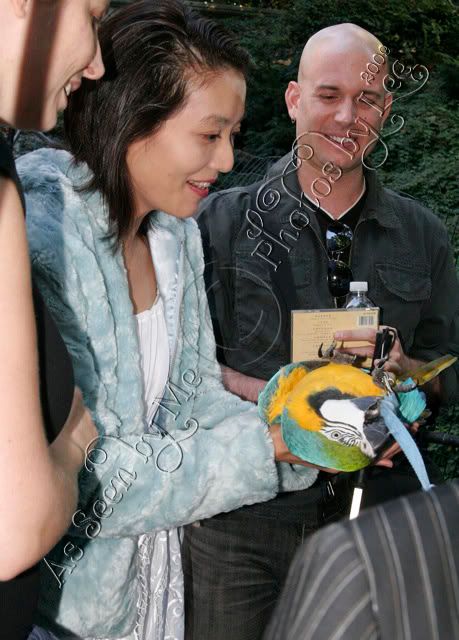 The Rally occurred at the Central Park Naumburg Bandshell. It was

Vigil for International Peace





The Vigil for International Peace is a transformational effort dedicated to promulgate peace through music, art, poetry, dance and prayer.

The purpose of this Vigil is to awaken humanity to harmony and peace through the power of intent and celebration. Our vision is to heal and bridge our lives and communities to achieve alignment and recognize the oneness in all.

-- http://www.vigil4internationalpeace.org/index.htm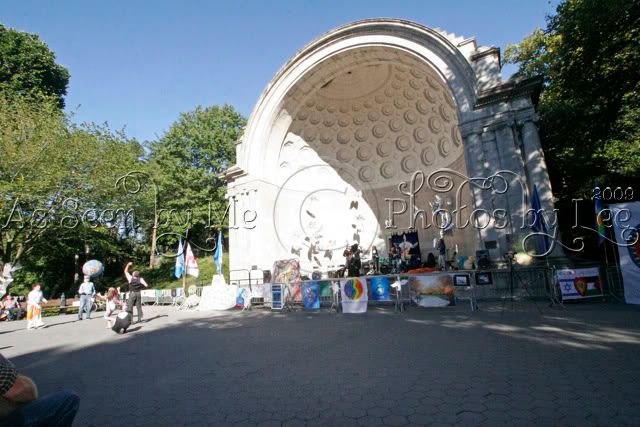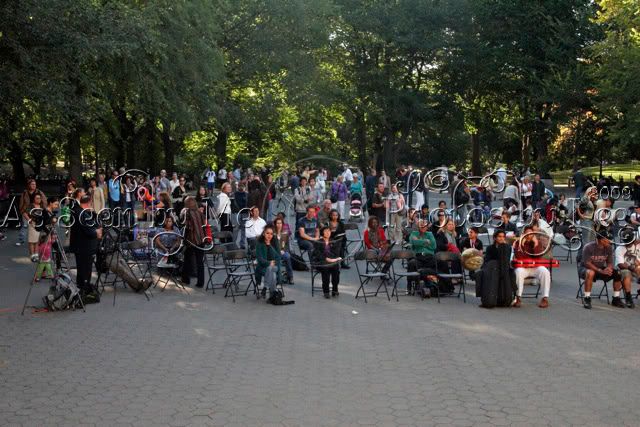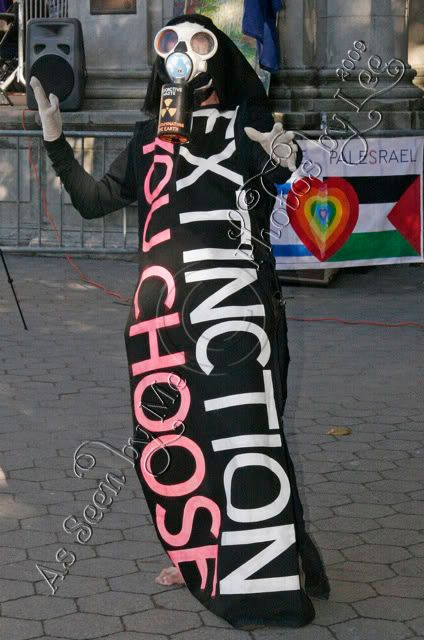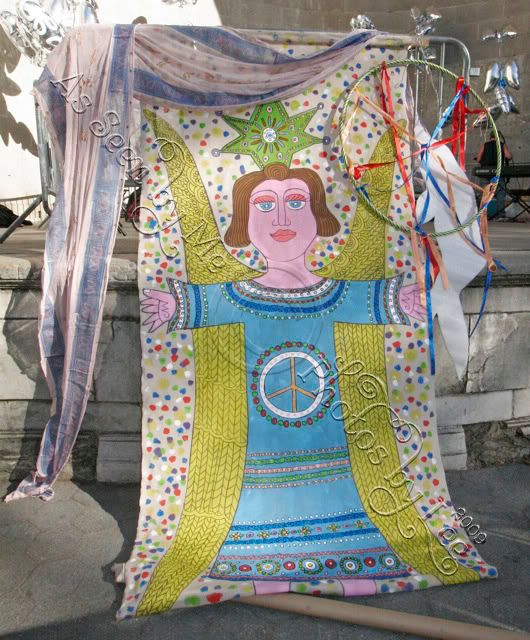 There was activities for children ....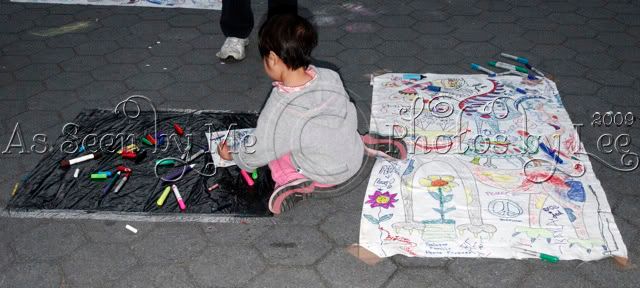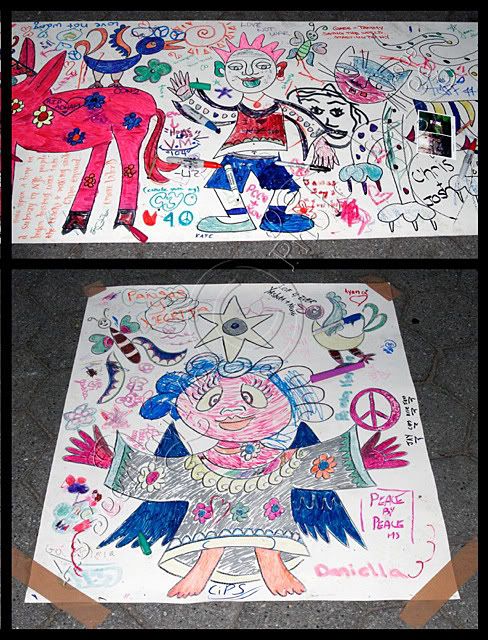 .... and entertainment for adults.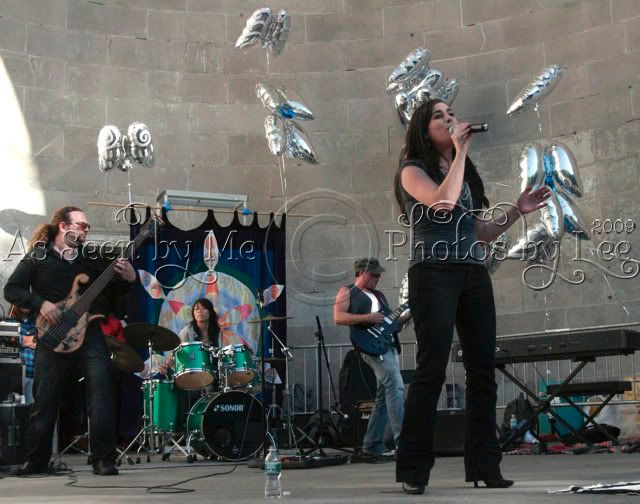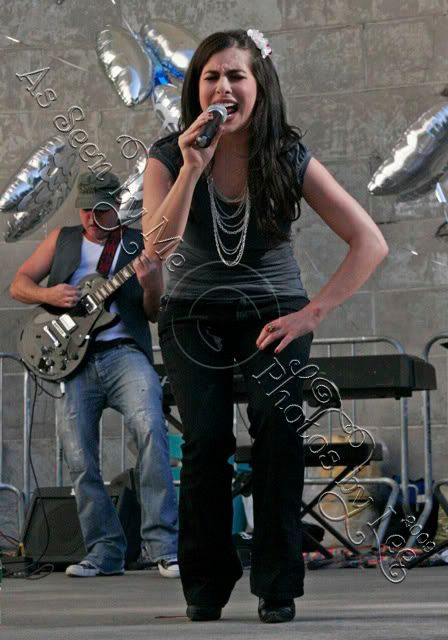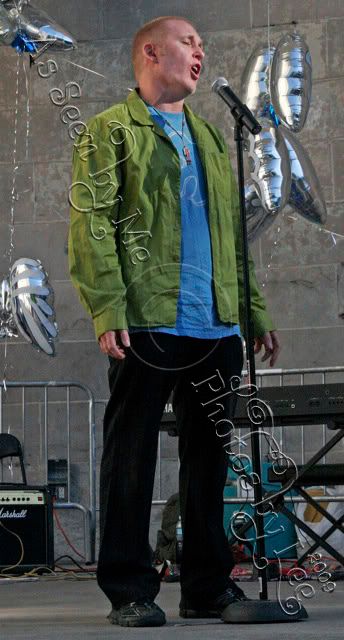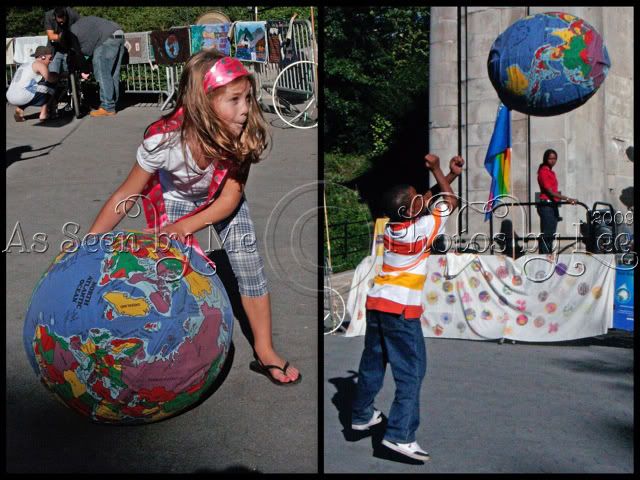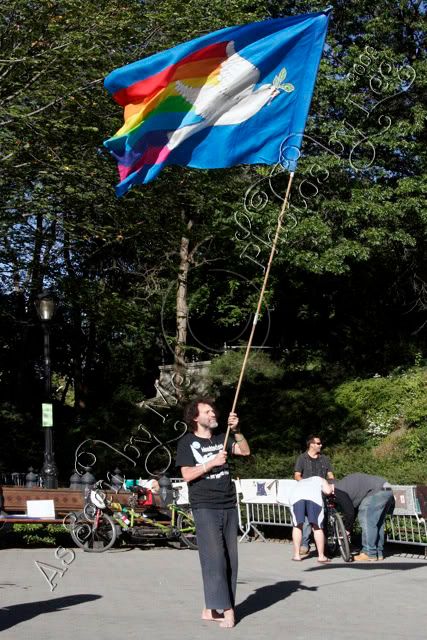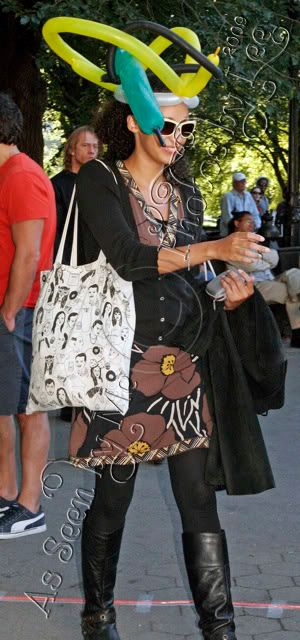 And in typical NYC fashion

The Unique

showed up. This guy was not with the show. In fact I think he is one of the regular skaters with the Central Park Dance Skaters Association that skate near the bandshell. I need to go look through my old pics of them to see if I have seen him before. I usually take pics of them during their Halloween Costume Dance Skate, so if I have seen him before I didn't think how he was dressed was that unique at that time. I guess he dresses like that all the time though. :D Heh, one of the Many things I

LOVE

about NYC is that it is Normal to just do whatever floats one's boat, as long as it doesn't hurt anyone. :D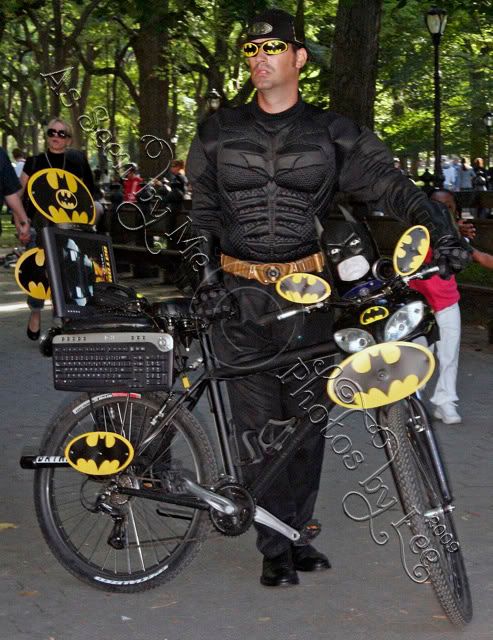 You have to give it to him. He is dedicated to his devotion. If you look carefully you will see that his computer screen is a Batmoblie Owner's Manual!

I LOVE that! :D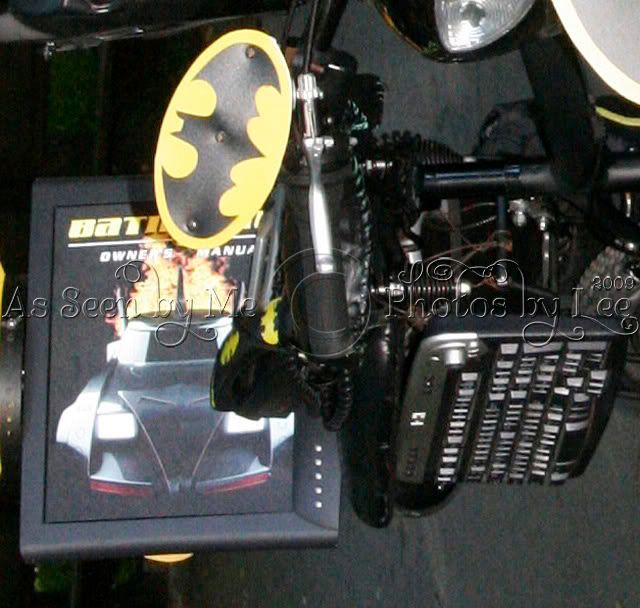 The woman on the left is Rev. Susana Bastarrica and she is the organizer of the show. She did a hell of a job! The woman on the right is the woman who happens to be blind that I mentioned above. You will see more of her further on in the post.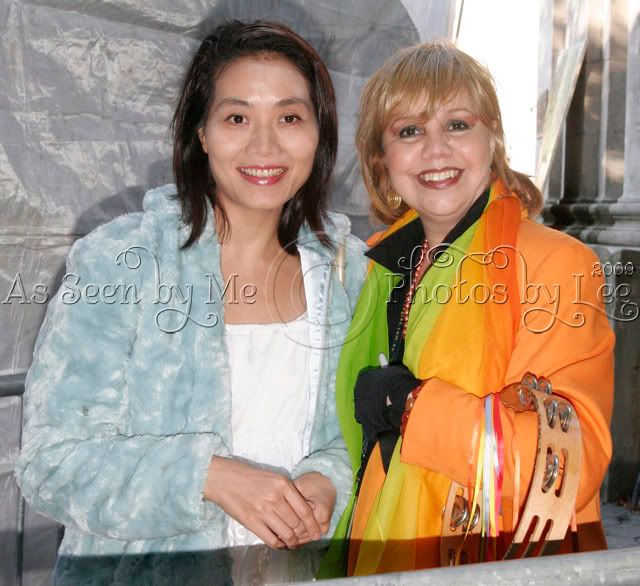 This woman sing some SLAMMING African songs! Everyone was jamming to them. I really wish I had gotten all the names of the performers that day.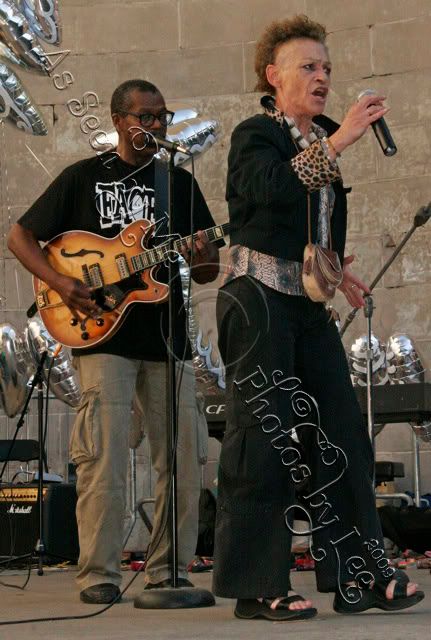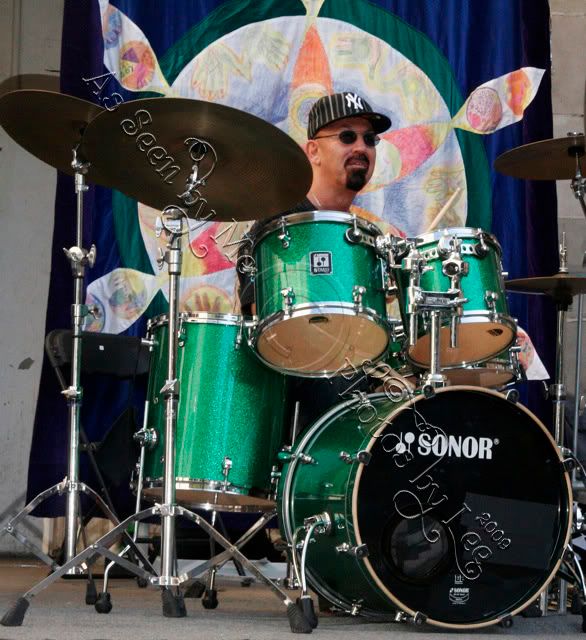 In the middle of the Jamming music The Batman Guy came back and broke out into Michael Jackson choreography! He was Really Good and entertained the crowd!!! :D :D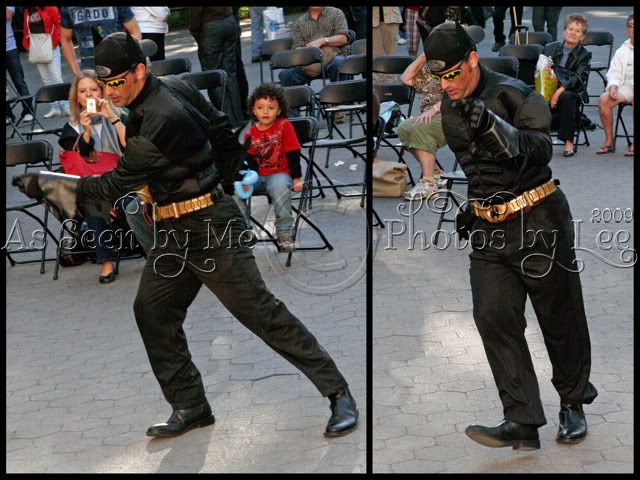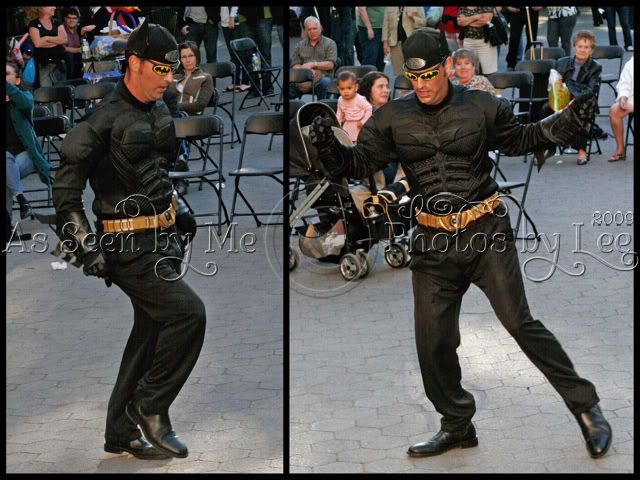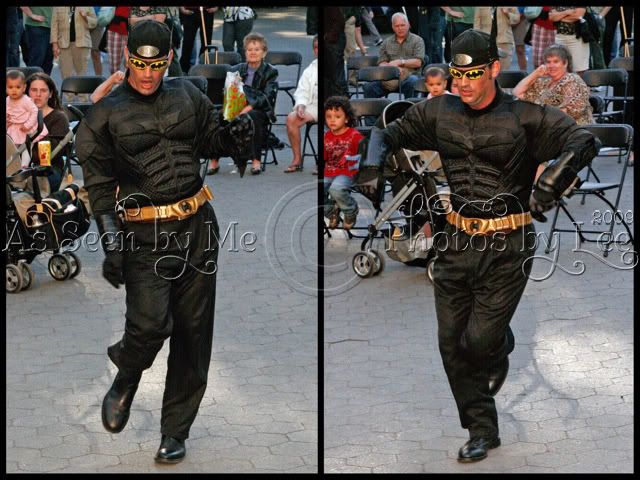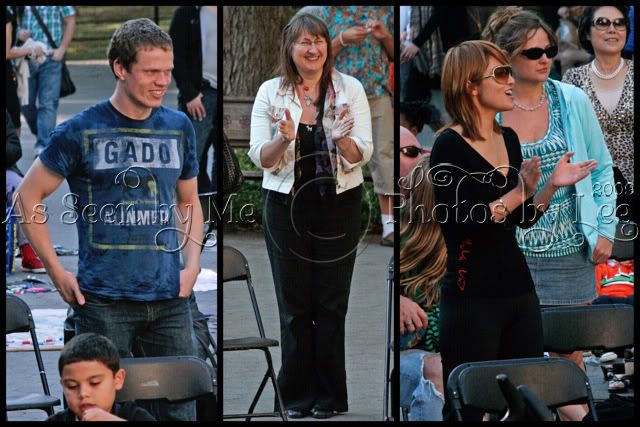 The official entertainment continued.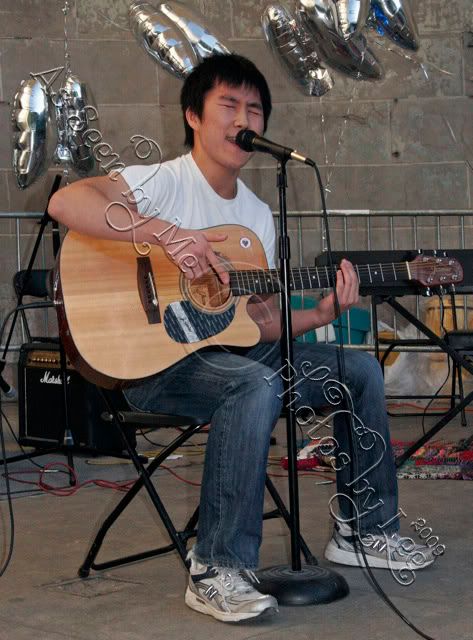 This next performer was Phenomenal!!! :D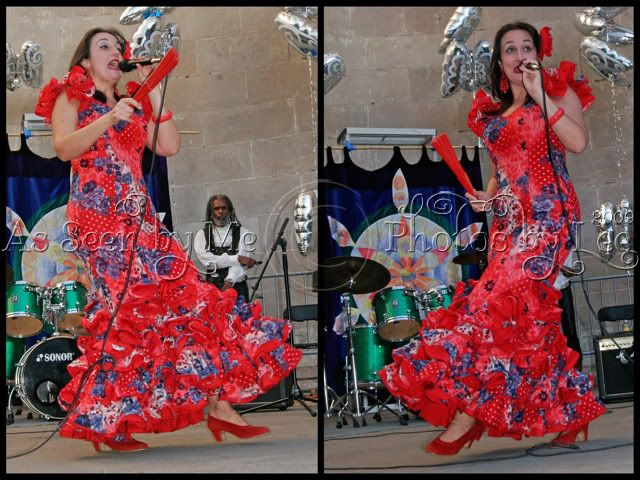 She sang about a moon being in love with a bull (or the other way around, it was in Spanish so I am not quite certain) and during the song this man and child pretended they were a bull and a matador. :D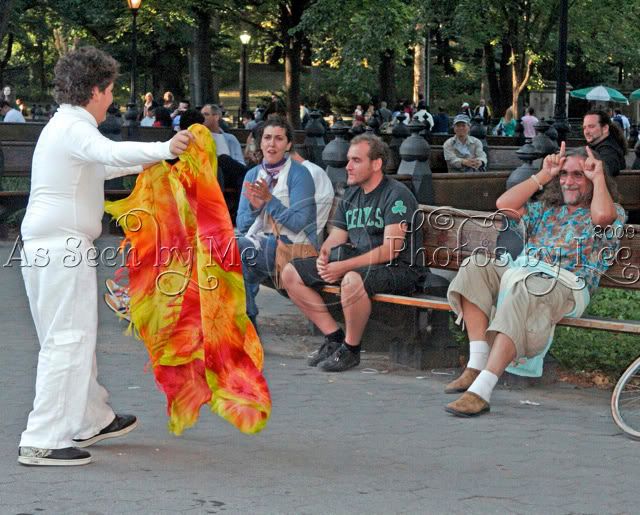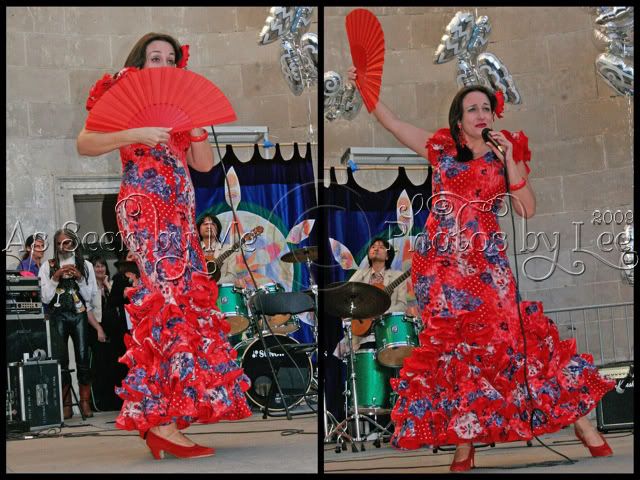 The Incredible Talent continued!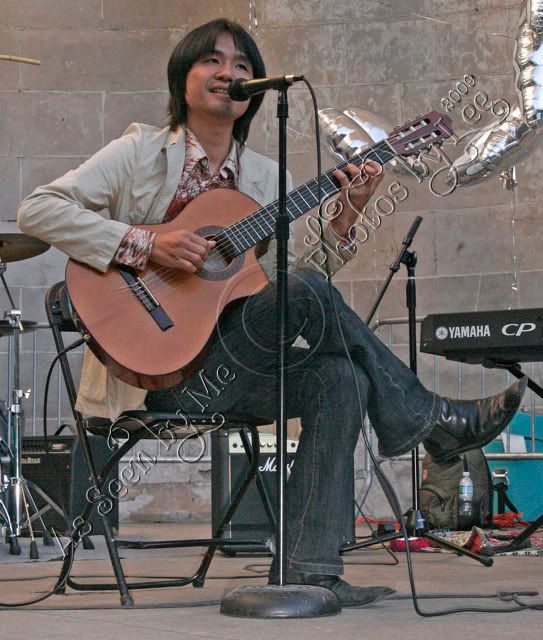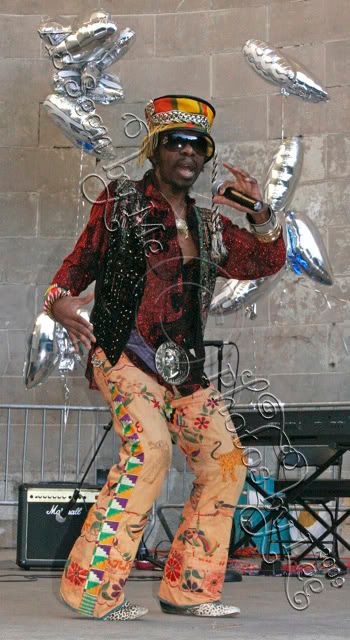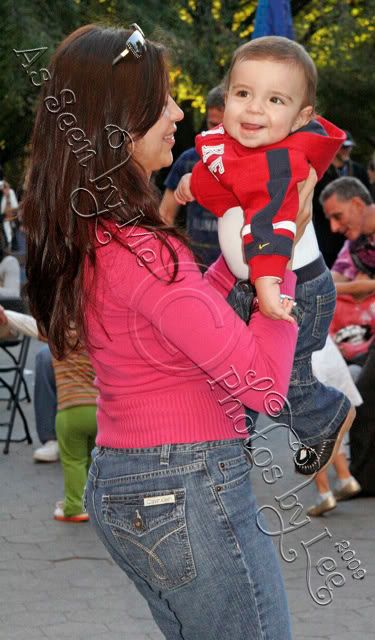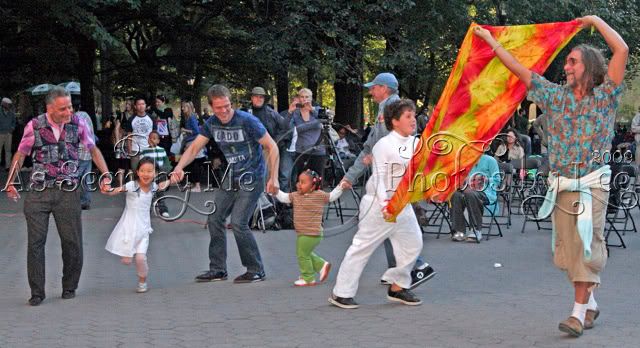 A few posts back I was worried about the upcoming gentleman because I hadn't see him for awhile. Well I was very happy to see him at The Caribbean Labor Day Parade and at this event. As I hope I have made obvious in my posts,

I LOVE UNIQUE INDIVIDUALS!

I wish I knew his name and some more about him, but he doesn't really speak much about himself. Despite that he does put smiles on peoples' faces. If you are a bird person and can't quite place the bird that is on top of his head, it is because it is dyed. It is a Congo African Grey Parrot. If you look at my Easter Parade Post you will see a much better picture of his bird.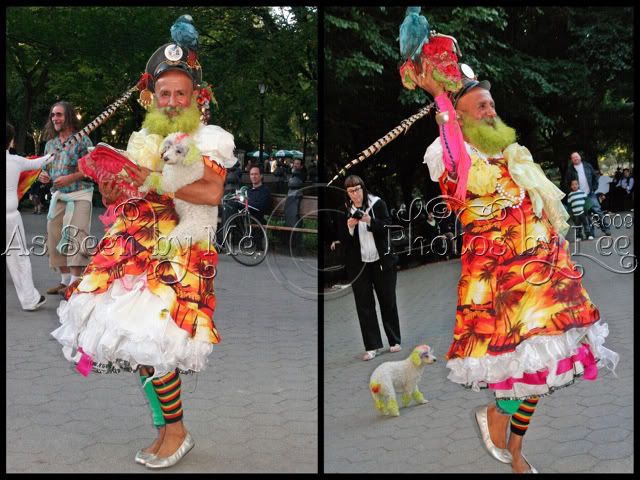 Well, sadly it came time for the event to end. The first part of the close was a huge group performance.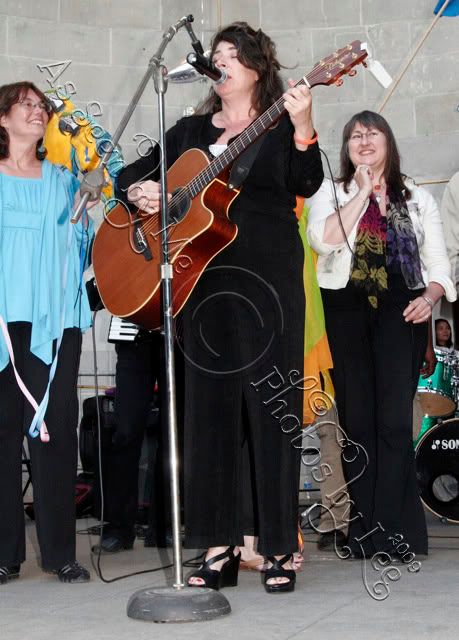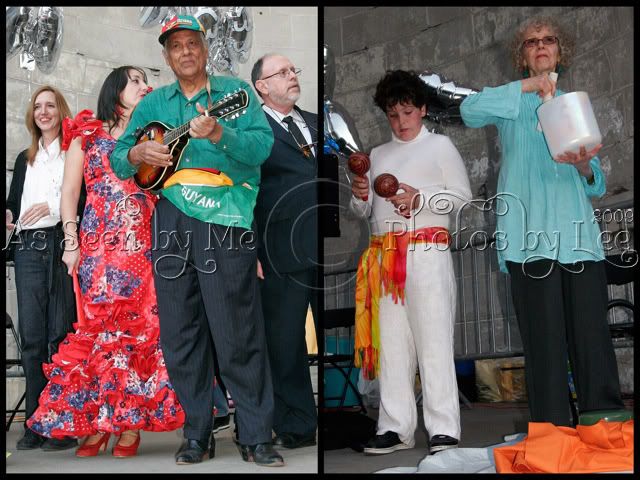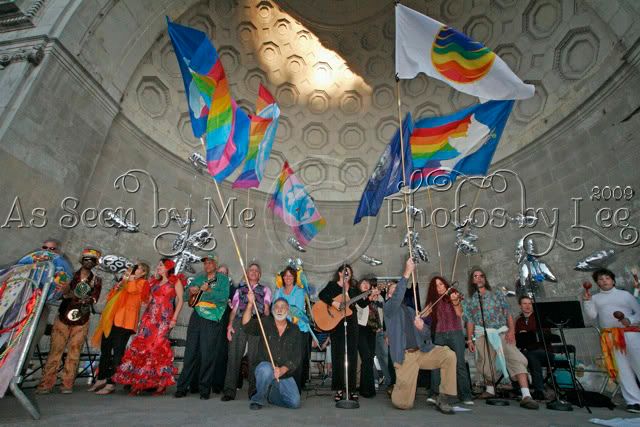 The absolute finale was OUTSTANDING! :D The blind woman (I Really wish I knew her name!) performed an AMAZING dance that my pictures just do Not do justice.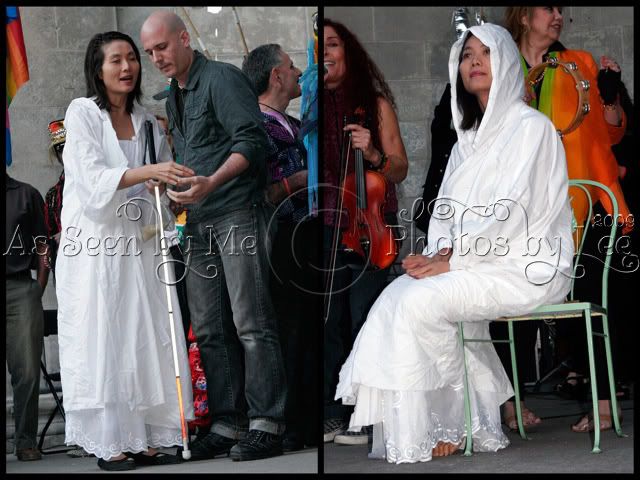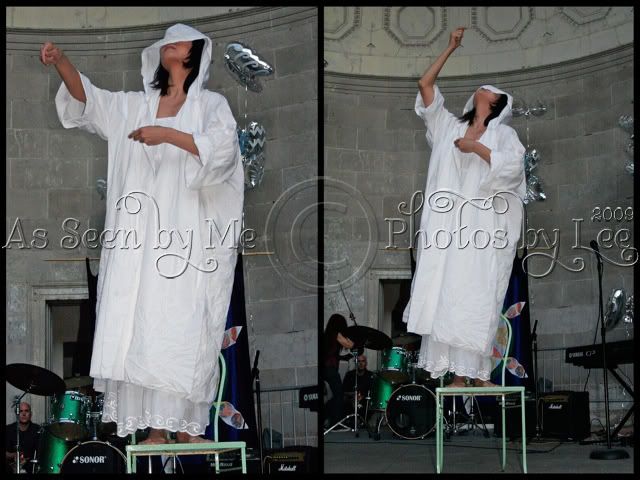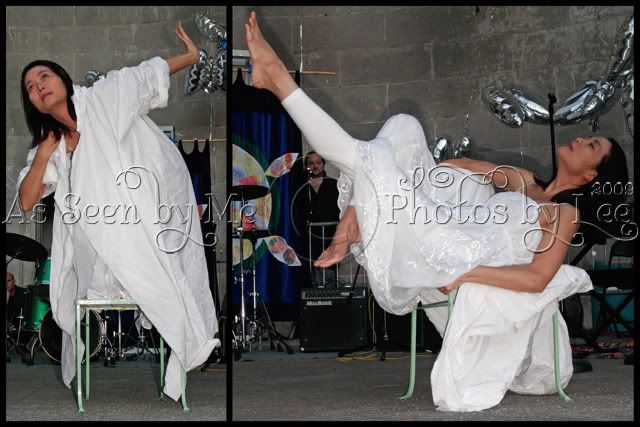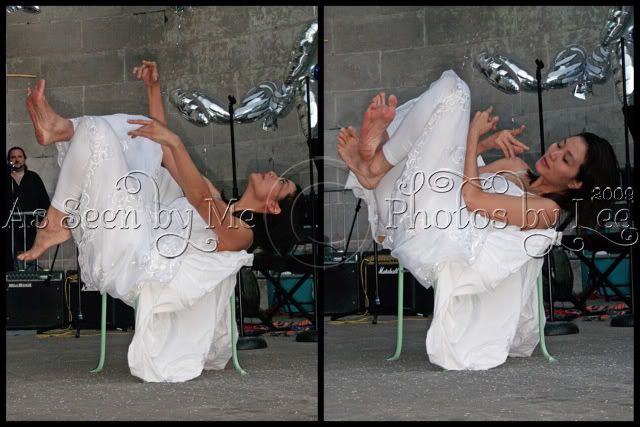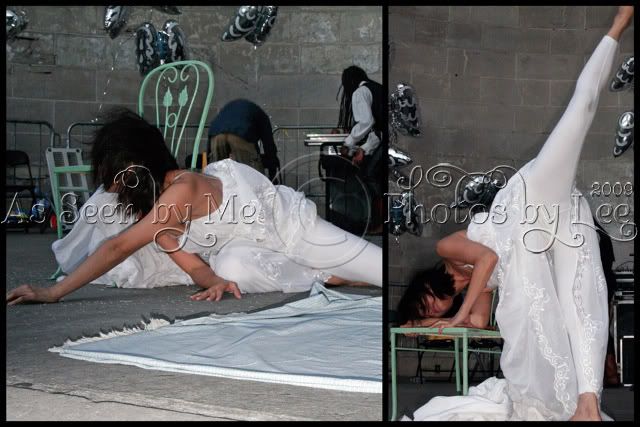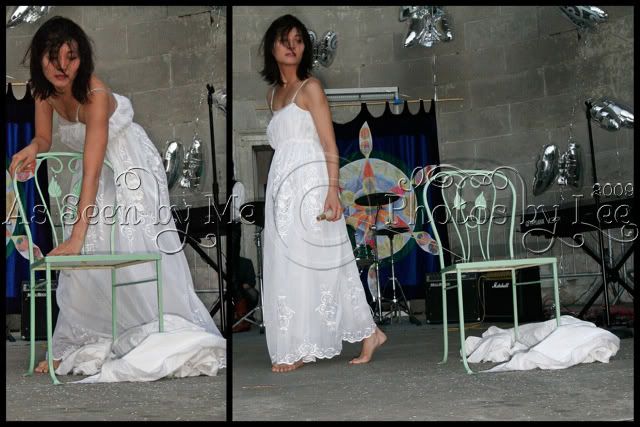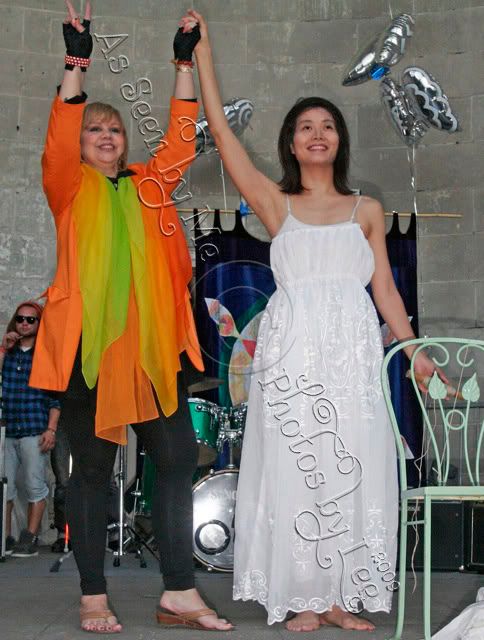 And of course my Favorite people are the technical people. :) These were the guys that were in charge of the sound.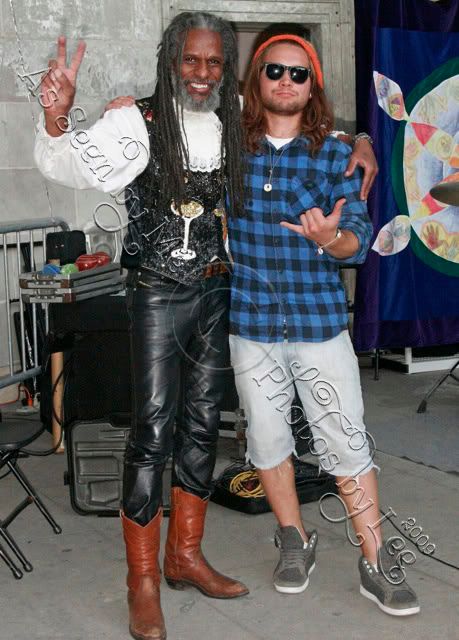 Despite spending all my time at the Peace event I was still able to get my nature on a bit. On my way out of the Park this baby raccoon made an appearance. :D