Wed. June 16th
FIRST, I want to THANK ALL THE PEOPLE WHO TOOK THE TIME TO LEAVE COMMENTS about my previous pics. I REALLY DO APPRECIATE you all taking the time to do that. I spend a good amount of time on both taking the pics and posting them up and it really does me good to know that the effort is appreciated. Thank you!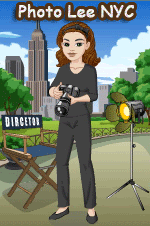 WARNING:

This blog post likely contains spoilers for the tv show

Rescue Me

.


About two weeks ago RESCUE ME came back to

Harlem

to film again. This time they did interior shots at

Riverside Church

.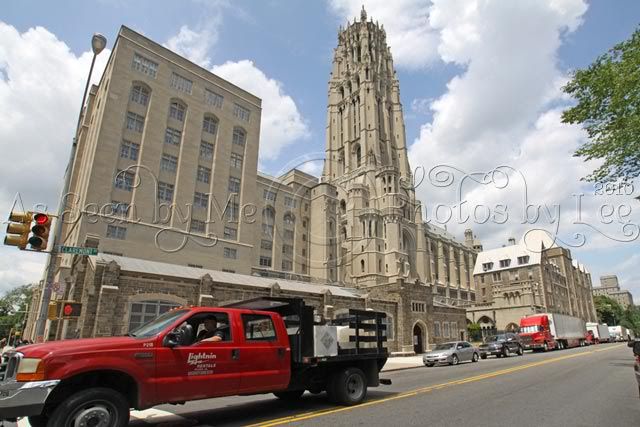 Since it was interior scenes I didn't get many pics and didn't see many of the actors. In fact I didn't see any of the main guys. I didn't even see their trailers there and I suspect they were not on set. I saw a trailer that I believe was Dennis' trailer, but I did not see him. The only male cast members and their trailers that I saw that day was:

Robert Burke

(ex-Father Mickey Gavin)






and

Adam Ferarra

(Chief 'Needles' Nelson)

and

Jerry Adler

(Chief Sidney Feinberg.)






It is a good thing that I have better pictures of them from before because my pictures on this day sucked. Although the day started out sunny, it started raining right when they came out of the Church. My lens ended up getting wet and the pics came out blurry and not good. Sorry.

The only other trailers there were for the main female cast members. I saw trailers for

Sheila

and

Colleen

(the trailer doors are marked with the character's name, not the actor's), but I did not see

Callie Thorne

or

Natalie Distler

.

I did however see

Tatum O'Neal

(Maggie)

, but she looked like she was both in a rush and not feeling that great so I didn't ask her for her autograph. I think she really is a very talented actress and I really wish her well with her sobriety.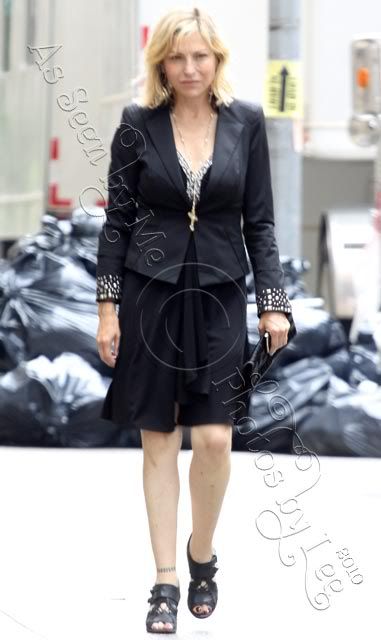 I also saw Andrea Roth (Janet). She was with her husband and her infant daughter (and her dog - at least it appeared to be her dog.) She was really nice and friendly, especially when I asked her if I could take her picture and told her that I wouldn't even think of trying to get a picture of her infant. (In my opinion, if a celebrity doesn't want to share their infant or child(ren) with the world, they have every right to do so.) Initially she was facing away from me so I was definitely surprised and confused when she turned around. She had only given birth like about three months ago. She saw the confusion on my face and laughed and then moved her "stomach" around and said that it was fake. :D She then covered her mouth and said, "Oops" and then asked a fellow crew member if she was allowed to say that. Very cute!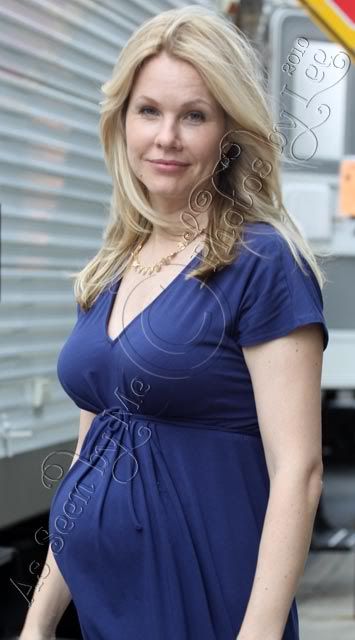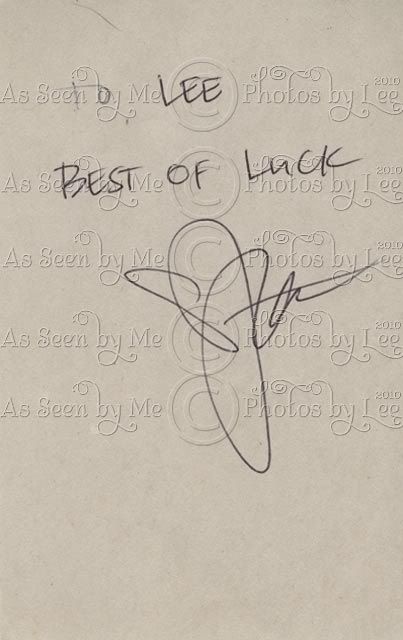 From what everyone had on it seemed to me that they were filming a funeral scene at the Church. The GREAT site

On Location Vacations

mentioned that this shoot was for their season finale and since none of the main male cast members were there that got me to thinking of all the various scenarios for this scene. One, all the guys perished in a fire and this is their funeral and that is why none of the main male cast members were there. I don't think this is the explanation though because reportedly there is one more season left after this upcoming one. Two, only

Tommy

has died and this is his funeral and that is why it is just his family that is there. However, why wouldn't the rest of the crew be there? Also, like I said before there is reportedly another season to go so why kill

Tommy

off now? Three, the guys shot their scenes earlier that day, or on another day, and that is the reason they weren't there at that time. Four,

Tommy

got seriously hurt and is in the hospital, or is in a drunken haze, and this scene represents him dreaming what it would be like if he died. Five, none of the above guesses are correct because I don't know what I am speaking about! Lol! :D I will actually go with the final option! :D I guess we just have to watch the season to find out! :D

By the way, have you seen this

Rescue Me

commercial? Besides the fact that it should quickly become obvious that I Love it because of its music choice :D, I think it was made up from scenes from the Harlem brownstone shooting that I took pictures of

HERE

. It is so interesting to see the flames digitally added in. Also it makes me wonder if

Derek Jeter's

part was added in to the commercial later on or if he shot the commercial later on that day after I left. I will be pissed (not really :D) if I find out I missed a chance to get pics of

Derek Jeter.

Lol! :D



A few days later there was again some more filming in

Harlem

. In fact the filming occurred right on the same block I have shown you filming pics of many times before,

121 st. between Morningside and Manhattan Avenues

. You can see my pics of when

Law and Order: SVU

filmed there

HERE

and when

Rescue Me

filmed there

HERE

.

This time around the filming was for

Ntozake Shange's

MAGNIFICENT play, turned

Tyler Perry

movie,

For Colored Girls Who Have Considered Suicide When the Rainbow Is Enuf.

I saw the play many years ago in college and have loved it ever since. A lot of people have problems with the title of the play, not only because it is long, but because of the use of the term colored. Once you see the play, or read the adapted book, you will find out that the term was used as a play on words.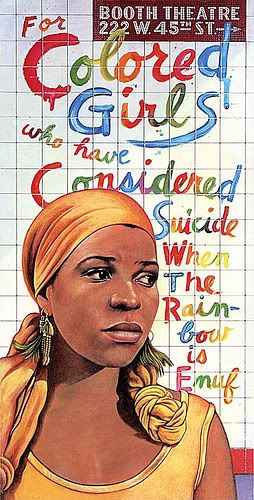 Structurally, For Colored Girls is a series of 20 poems, referred collectively as a "choreopoem", performed through a cast of nameless women, each known only by a color: "Lady in Yellow", "Lady in Purple", etc.. The poems deal with love, abandonment, rape, and abortion. The performances of the seven actresses are focused on their specific stories; i.e., Lady in Blue's visceral account of a woman who chooses to have an abortion; and Lady in Red's tale of domestic violence. The end of the play brings together all of the women for "a laying on of hands," where Shange evokes the power of womanhood as the Lady in Red begins the mantra "I found God in myself/ and I loved her/ I loved her fiercely."

-- Wiki

You can also read a good synopsis of the play and its characters

HERE

.

And here is an example of what a theatrical production might look like. This photo is from

The Genesee Center for the Arts at Genesee Community College.






I have read quite a few sites where people are nervous about

Tyler Perry

directing the movie because his movies tend to have Disneyesque happy endings (I actually don't have a problem with that since I like quite a few of his movies, but I too think that would be the wrong approach for this movie), and part of what makes this play so good is its real world grittiness. He has definitely assembled an IMPRESSIVE cast for the film and it will be interesting to see if he handles the translation to film well.

From left to right the movie stars:
Phylicia Rashad, Whoopi Goldberg, Loretta Devine, Janet Jackson, Anika Noni Rose and
Thandie Newton, Kerry Washington, Kimberly Elise, Macy Gray, and a newcomer to me Rayna Tharani ....


(None of the pictures below are mine. I just made them into a collage.)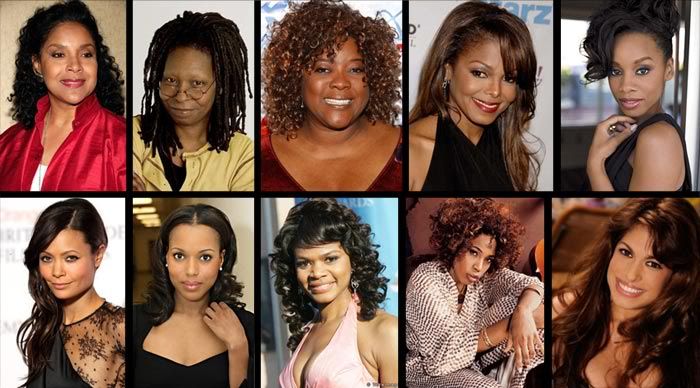 .... as well as Tessa Thompson. I ran out of space in the collage above to also include her photo, so here she is.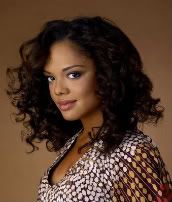 They had the street cones blocking the street, but nothing and no one showed up for most of the day. I had to laugh because when I checking to see if anyone had showed up I saw this REAL balloon company van. I started laughing out loud and had a passerby thinking I was going crazy. If anyone remembers my previous

Law and Order: SVU

post and remembers how I thought their fake balloon van and store were real, then you will understand why I thought it was funny to see a real balloon truck parked just one block away from where I saw the fake one and from where I entered the fake store. :D




Finally, in the late afternoon this huge tour bus showed up and parked and two to three body guards got out and stood in front of it. Earlier in the week they had filmed other scenes in

Harlem

with

Janet Jackson, Whoopi Goldberg, and Phylicia Rashad

, but I could not make any of those.

Darn!

:D I really would have liked to at least have had the chance to meet

Janet

. I wonder if she would have been approachable and willing to sign some of her DVDs/CDs that I own? When I saw the bus I wondered if it belonged to

Tyler Perry

or to

Janet Jackson

. I will admit that I was really hoping for

Janet Jackson

, but it turned out to be

Tyler Perry's

.




The bus just stayed there for the longest time, with only the guards going in and out. The daylight was quickly fading away and things were honestly getting real boring. While I was waiting "Radio Man" showed up to the set and the crew started speaking to him and allowed him to be where the rest of us weren't allowed to go. I Really want to know who this guy is, not only to satisfy my curiosity, but also to use a proper name. "Radio Man" seems derogatory to me, but it is the only name I have heard people call him.




Afterwards, a

REAL STAR

walked by and definitely seized his paparazzi moment! :D He was

SO CUTE!

:D :D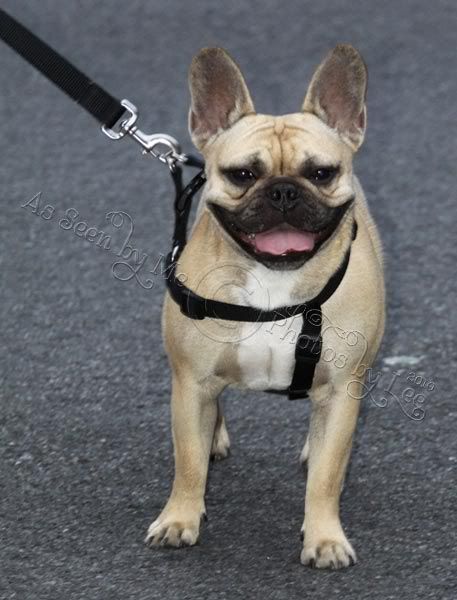 Finally, it turned into nighttime and that is when they started to set things up for filming.




You would think they were shooting a nighttime shot, but one of the crew said that the final product would look like the scene was done in the afternoon. I don't know if the crew member was just saying that in order to be a jokester, but I find it funny they wouldn't use true afternoon light, but instead would shoot an afternoon scene at night. Maybe the real afternoon light would not have been strong enough or would have cast too many shadows?

Right about then someone said they saw

Loretta Devine

walk by in a reddish wig, but I didn't see her.

While I was waiting I met another photographer who was really funny. He was there with some of his family members, one of whom was his young niece, Jordan. She kept

excitedly

saying that she hoped that she got to meet

The Princess

. In case some of you don't know who she was speaking about, she was referring to

Princess Tiana

, Disney's first African-American princess, voiced by

Anika Noni Rose

in the 2009 movie

The Princess and The Frog

.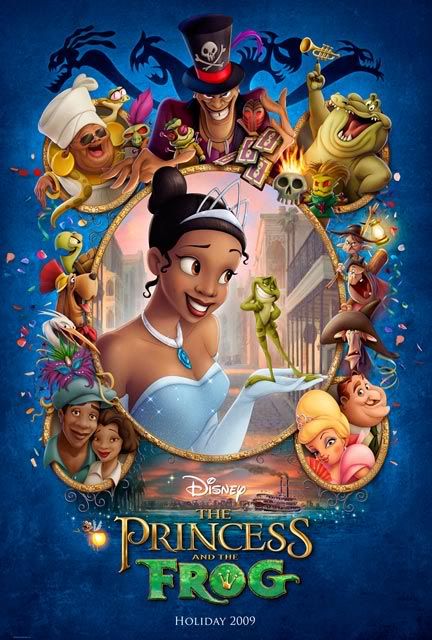 If you have ever checked out my Holiday blog you would have seen a pic I took back in December of last year where a group of girls and their mothers were going to see the movie while they were all decked out in tiaras! :D You could tell that they were all so happy to finally see a Disney princess that looked like them. :D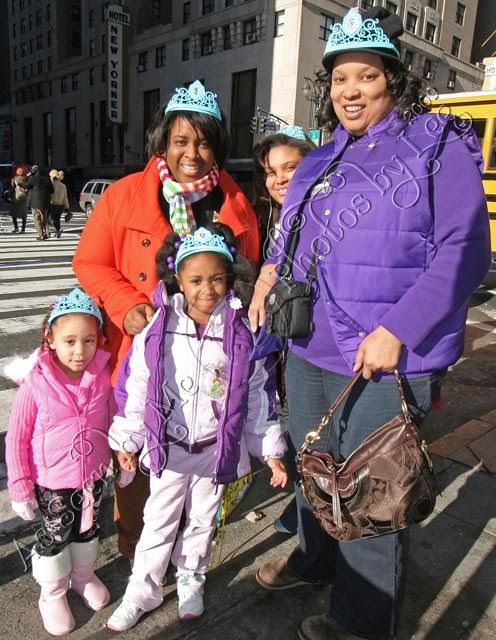 Things got boring and slow so the photographer's niece went down the block to play with her friends and the photographer and I walked over to the makeup truck. Very shortly after getting there who did we see but

Anika Noni Rose

herself! :D It was so funny to see her so soon after speaking her up. I told her that there were a young girl who really wanted to meet the princess and

Anika

asked where she was. While the photographer went to go get her I told

Anika

how much I love her and

Jill Scott

in "

The No. 1 Ladies' Detective Agency"

and how much I hope the show continues on. I then asked her for her autograph. With a smile she asked if the autograph was for the little girl or for "your grown self" and I said that I could not lie and that it was for myself. She laughed at my honesty! :D




Jordan then came over and unfortunately I didn't get a picture of her looking in awe of

Anika

, but trust me she was!

Anika

then signed a bunch of autographs for Jordan and all the other girls who came over with Jordan.

Anika

was very nice and gracious and really seemed to enjoy making the girls' night. :D She then took a picture with Jordan and man the look of excitement and happiness on Jordan's face was GREAT! :D




Here is a good interview

Anika

gave on her

Princess Tiana

role. You might have to turn up the volume a little bit on it.



Anika then walked over to the set and the photographer and I sat down to look at the pictures we had just taken.

Right then

Richard Lawson

walked by. A lot of the people there remembered him from

All My Children

, but since I don't watch soap operas I remembered him as one of the two hysterical guys that

Whoopi Goldberg

picked up in Jamaica in

How Stella Got Her Groove Back

. He actually has his own acting studios that you can check out

HERE.






After taking his photo we walked back to the set and that is when someone told us that we had just missed

Khalil Kain

. Although a good amount of people remembered him from

Girlfriends

and

Love Jones

, he will always be

Raheem

from

Juice

to me. I remember being so shocked when

Tupac

shot him in

Juice

. The photos below are obviously not mine.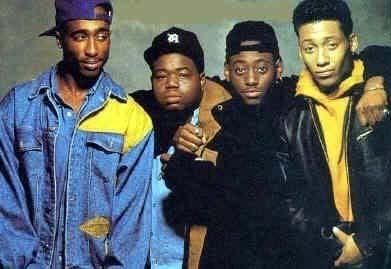 Right then

Tyler Perry

got out of his bus and spoke to "Radio Man" before he walked over to the set. We weren't allowed to go over to that side of the street and since it was now nighttime these were the best pictures I could get.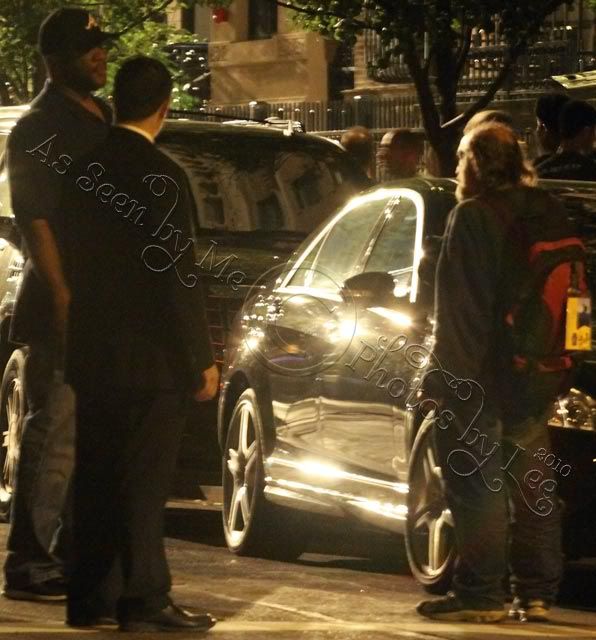 During this time

Anika

had changed into her official wardrobe and she and

Kahlil

started to film what looked like a end-of-date-walking-home scene. I really apologize for the quality of the photos, but it was so dark by the time they started filming.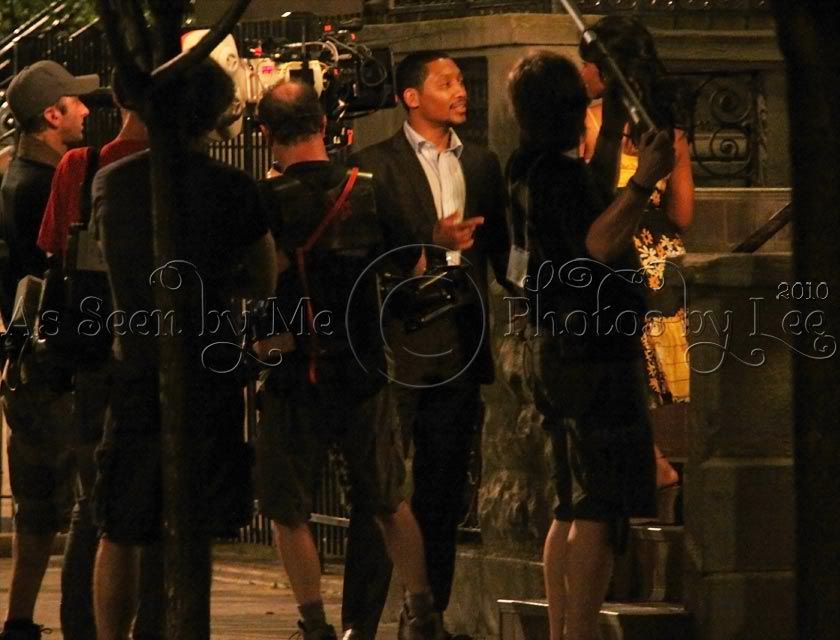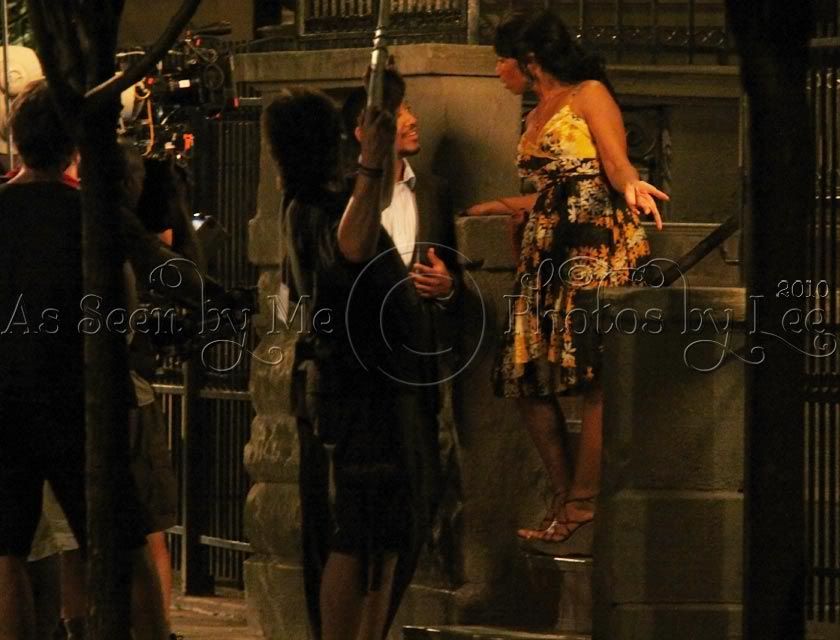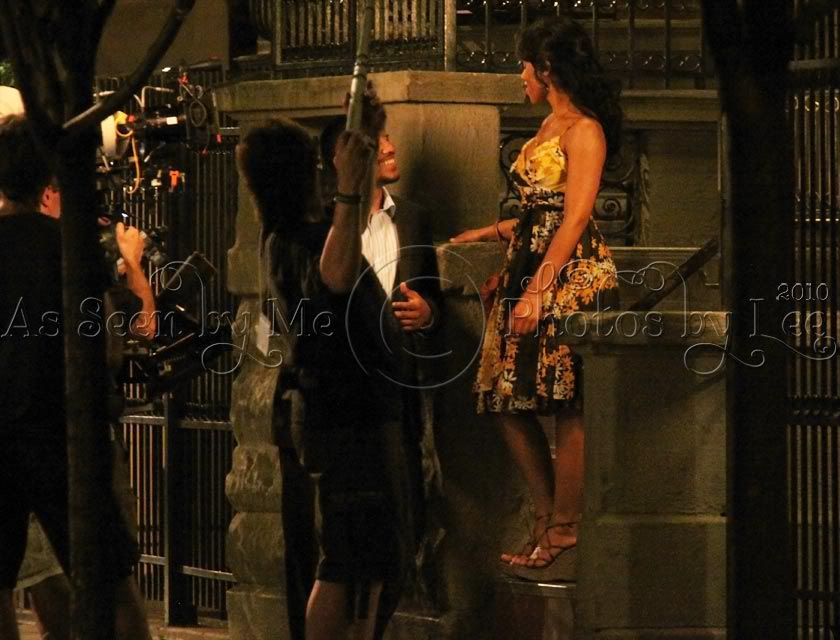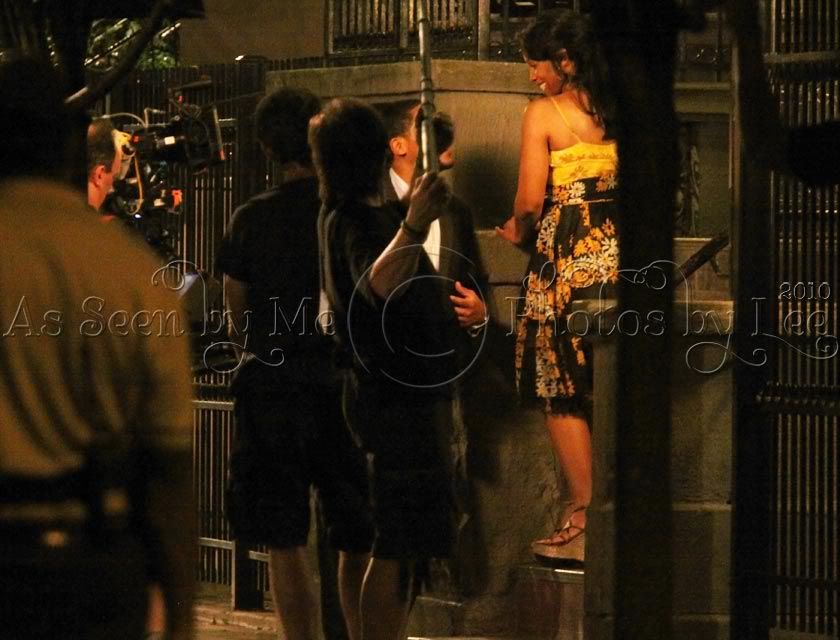 Between takes they discussed the scene with

Tyler.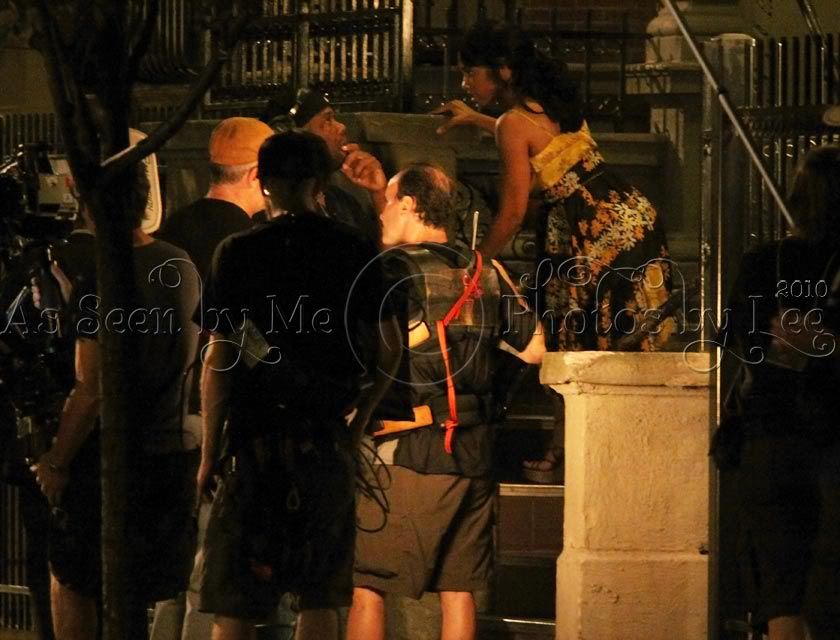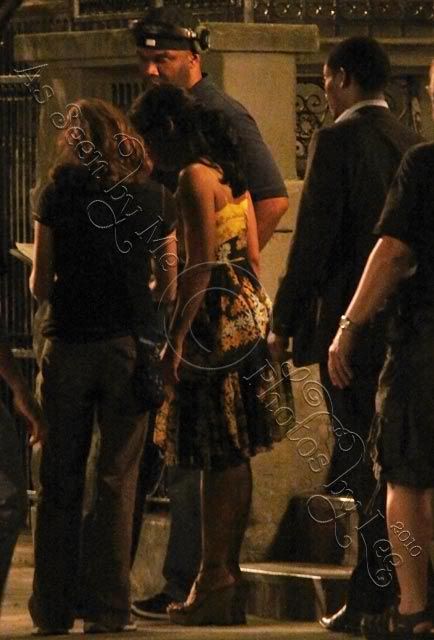 Try as I might, I just could not get a good face on shot of Tyler. Every time I came close to getting one a car whizzed by and blocked the shot.




I then had to go because it was getting too late. The crew said they were going to be there till around 3 in the morning, but there was no way that I was going to stick around till then! Lol! :D Reportedly, they have now returned to Atlanta to finish filming the movie. If by chance they return to do some more scenes in NYC, I am going to definitely try to make it to some of the shoots. :D

Finally, a Really GREAT

Law and Order: SVU

fan, Nicole, (you can see pics of her meeting

Chris Meloni

,

Ice-T

, and

Mariska Hargitay

HERE

) sent me this picture she took and told me it would be okay for me to post it on my blog. She sent it to me because she remembered that I Love birds. How thoughtful is that?! :D I LOVE the photo, not only for the thought behind it, but also because it is of a pigeon. Most people think of pigeons as being nothing but "rats with wings", but I think they are not only beautiful when they are on the ground, but also one of the most beautiful birds to watch fly. They simply glide. :D

THANKS Nicole!

:D Simple, little, considerate actions can really make someone's day. :D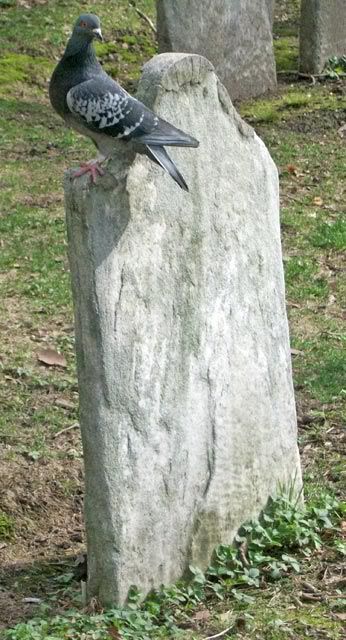 Hope you enjoyed the pics!

:D :D