MON. Oct 18th
FIRST, I want to say
TO ALL THE PEOPLE WHO TOOK THE TIME TO LEAVE COMMENTS about my previous pics. I REALLY DO APPRECIATE you all taking the time to do that. I spend a good amount of time on both taking the pics and posting them up and it really does me good to know that the effort is appreciated. Thank you!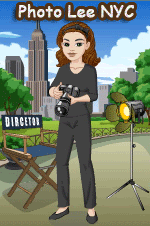 Even though I post a lot of

Law & Order: SVU

pics and do love the show,

SVU

is not one of my all time favorite TV shows. One of my

FAVORITE

TV shows ever, right up there with

I Love Lucy

and

The Carol Burnett Show

, is

Third Watch

.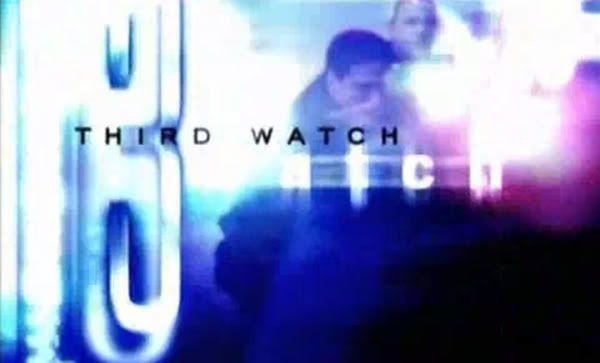 I LOVED

Third Watch

and I was SO SAD when it ended. Even though I have the DVDs, I still will watch reruns whenever I can and I will, much to my partner's dismay, blast the theme song.

Third Watch

was the perfect combination of dramatic, comedic, and suspenseful representations of first responders and it had a

STELLAR

ensemble cast.

(Picture from Tim's TV Showcase.com)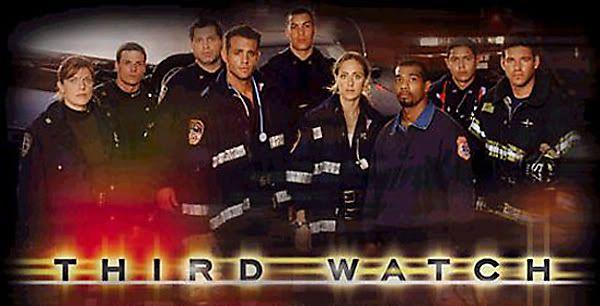 (Picture created by Semir444)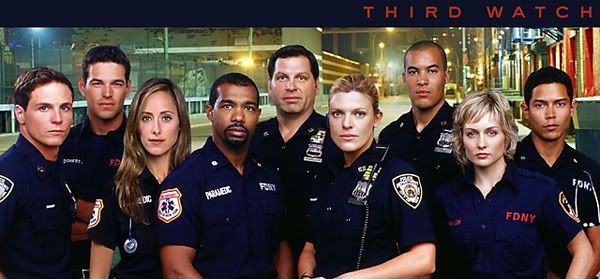 My favorite characters (actors) were

Paramedic Monte 'Doc' Parker

(played by the Handsome

Michael Beach

),

Paramedic Roberto 'Bobby' Caffey

(played by the Very Cute

Bobby Cannavale

),

Paramedic and Firefighter Alexandra 'Alex' Taylor

(played by the Fantastic

Amy Carlson

),

Police Officer John Thomas 'Sully' Sullivan

(played by the Great

Skipp Sudduth

),

Rookie Police Officer Brenden Finney

(played by the Very Talented

Josh Stewart

), and of course the best two partners ever

Police Officer Faith Yokas

(played by the Fantastic

Molly Price

) and

Police Officer Maurice 'Bosco' Boscorelli

(played by the

AMAZINGLY TALENTED

Jason Wiles

.)

(Picture from TV Over Mind.com)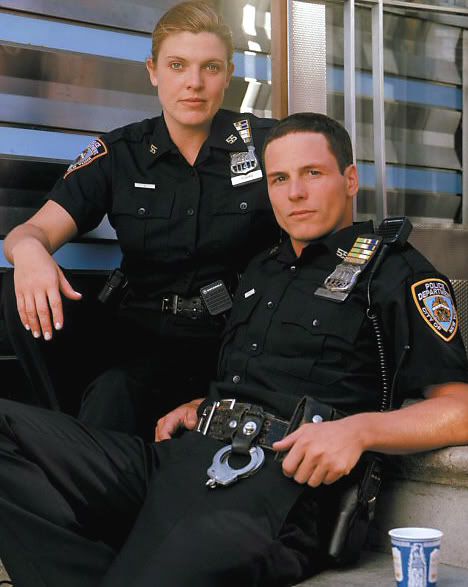 Jason Wiles

did such a

FANTASTIC

job of delivering a multi-layered portrayal of

Bosco's

multi-dimensional character. In a lesser actor's hands the character could have been turned into an over-the-top caricature. In my book

Bosco and Stabler

are the prototypical fictional cops who will always be there to protect you, so that is why I always wished that

Bosco's

character would have either joined

SVU

or at least did a cross-over episode with

Stabler

. I would have

LOVED

to have seen those two going after a scummy child molester together! That is why this is my siggy pic on the

SVU

fan sites.




Imagine my delight and gratitude when a fellow

SVU

fan let me know that

Jason Wiles

was going to be on an upcoming

SVU

episode,

"Branded"

!!! He wasn't going to portray

Bosco

, but at least he was going to be on the show. I had originally planned on not trying to get any more

SVU

pics for a while because if I take too many of them back to back I get bored with them, but I just had to try and see if I could meet

Jason Wiles

on set.

Back in April 2009, as I was walking along

Riverside Park's

Cherry Walk

by the

79th Street Boat Basin

....

(Picture by jag9889)




.... taking pictures of the

Red-tailed Hawks

that reside there, I turned around and to my surprise saw

Bobby Cannavale

just chilling out.




Of course I asked him for his autograph ....




.... and told him how I didn't like that his character was killed off of

Third Watch

. I then made him laugh by telling him how sick my partner was of the show's theme song and how I wish he had been chilling out with

Jason Wiles

, so that I could have met them both that day. He was very polite and friendly and said that he hoped that I did get to meet

Jason

one day.

Luckily for me, someone on

SVUFans.net

said that

SVU

would be filming the

Jason Wiles

episode within the week and then I read on

On Location Vacations

that they would be filming on the

Upper West Side

. I wasn't at all certain that

Jason Wiles

would even be on the set that day. Before I went to the set I looked up cast info for the episode so that I would know the characters' names because that is usually how they mark the trailer doors. I was so happy when I got there and saw the following trailer ....




.... because I knew that

Jason Wiles'

character was

Alexander Gammon

. I also got happy when I saw the name

Victor Ramos

because I knew that role was being played by the F-I-N-E Kevin Alejandro.

(Picture from The Real Sharnell.com)




Alas, I didn't get to see

Kevin Alejandro

that day, but that is okay. He would have just been the icing on the cake. Since I was able to "get the cake", I was more than happy that day!



Since there was no activity by the trailers I decided to walk over to the set. Unfortunately, I wasn't able to get there that day until late in the afternoon. When I got there I saw their prop police car out on the street, ....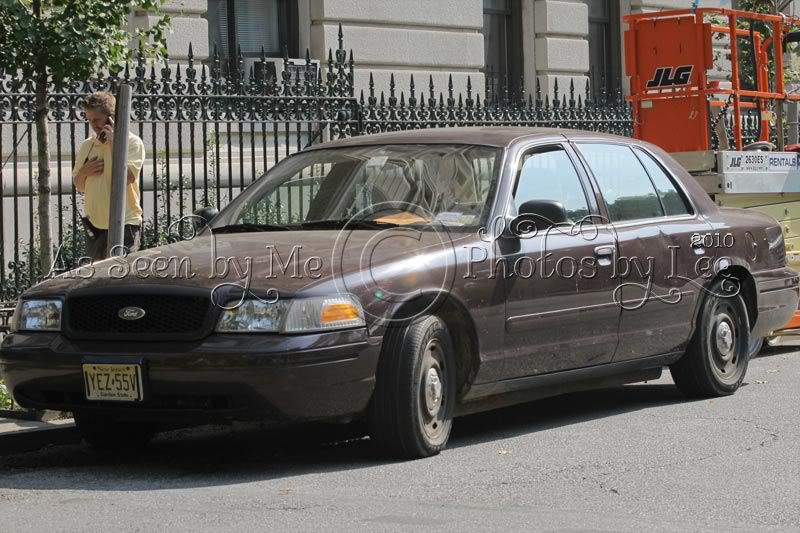 .... but they were filming an interior shot at the time. They must have been filming exteriors earlier in the day. I far more prefer taking exterior filming shots, rather than just on location trailer shots because the filming shots are more interesting. At least to me they are.

They were filming inside of 194 Riverside Drive.

194 Riverside Drive is located on the short strip between 91st and 92nd Street drawing quiet attention with its private, cul-de-sac feel. Built in 1901 by famed New York architect, Ralph S. Townsend, 194 Riverside Drive, along with neighboring 425 West End Avenue, on the corner of West 80th Street, are representative of Townsend's neo-Renaissance buildings built at the turn of the century. The bold curvaceous façades of the buildings stand out from the neighboring buildings, even from 190 Riverside Drive directly next to 194, also designed by Townsend slightly later in 1910. 194 Riverside Drive's commanding portal draws the eye with an elegant portico of smooth marble columns and two charming lion head relief sculptures flanking the front door.

This seven-story, turn-of-the-century building was originally designed with three 13-room apartments per floor, but over the years many were divided into smaller apartments. Today, there are 42 units and other than 3 of the original 13-room apartments, the rest of the building is comprised of two and three bedroom units ranging from approximately 1290-2000 square feet. Homeowners and prospective purchasers are drawn to the original prewar details throughout the building, including high beam ceilings, inlaid hardwood parquet floors, delicately tiled fireplaces (now decorative), spectacular moldings, charming bay windows with original banquettes, and plenty of storage with spacious walk-in closets.

- Source Link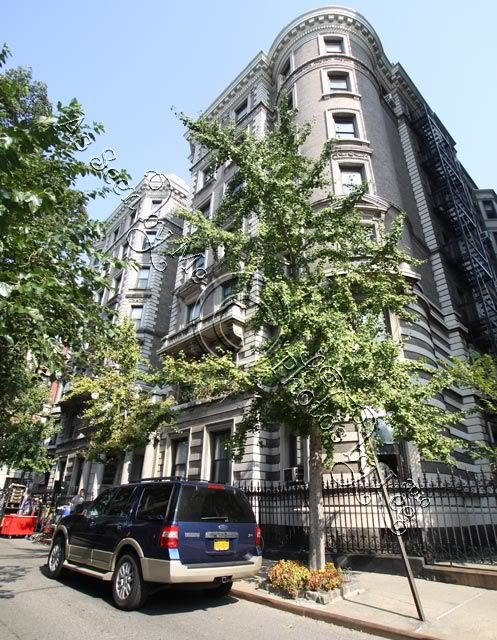 I apologize Greatly for: 1.) how bad these shots are. I was just off my game that day. I think I was just way too excited about possibly meeting

Jason Wiles

so I wasn't focusing on what I was doing and 2.) how few shots there are. Two factors contributed to that. One, the fact that they were doing interior scenes by the time I got there and two, the fact that I was only able to stick around for a very short period that day.

Luckily, almost as soon as I got there, they took a break from filming and the cast came out.

The first to come out was

Mariska Hargitay

. It was so annoying that because of the way the street and the sidewalk are constructed on that block, that I wasn't able to get an unobstructed shot. I guess I could have just stood in the middle of the street, but I wasn't willing to possibly get run over. Lol!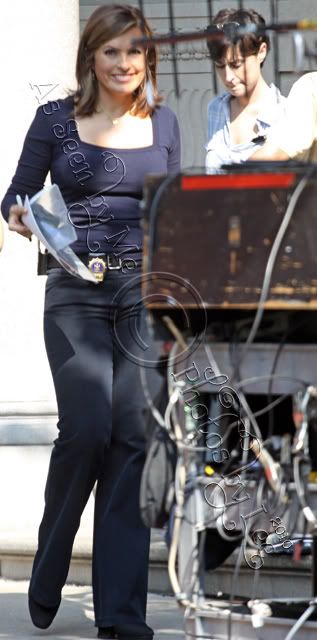 When I showed my partner this shot he said that he wished he was that assistant, given the way he touched her! Lol!


Then

Chris Meloni

came out.




As usual, he looked more serious than

Mariska

. But don't let that serious look fool you. He is still a nice and gracious guy. The reportedly homeless gentleman I have mentioned before that people have told me is named "Radio Man" and who visits filming sets was there that day. Initially it appeared that

Chris

walked right by him, not acknowledging him despite him saying hello to

Chris

. But that is not true.

Chris

made certain to turn around and say, "Hello" back to "Radio Man."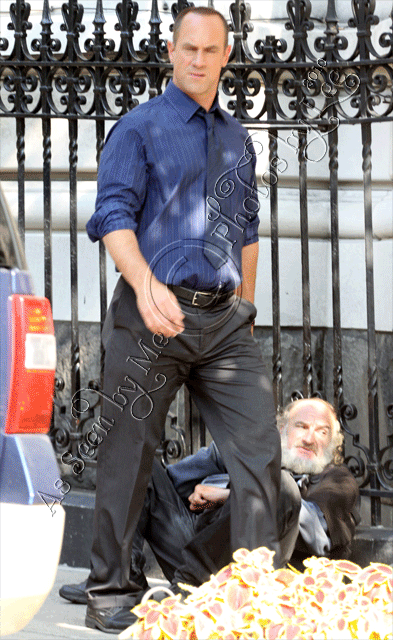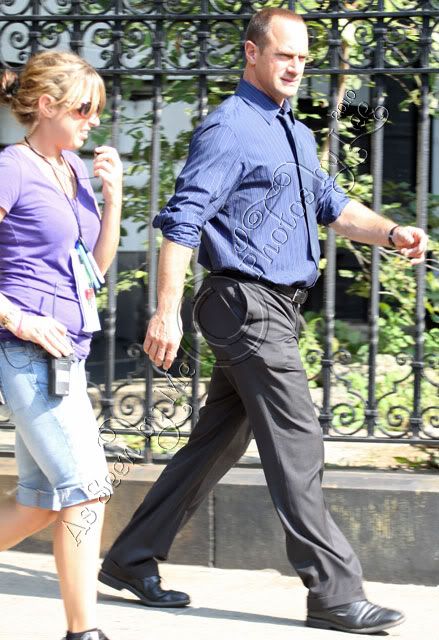 I wanted to try and get more shots of

Chris

and

Mariska

for you guys, but I didn't want to leave where I was because I didn't want to miss

Jason

, just in case he was still inside. So I stood around for a while and was almost to the point of giving up and saying that he mustn't have been on set, when out he walked.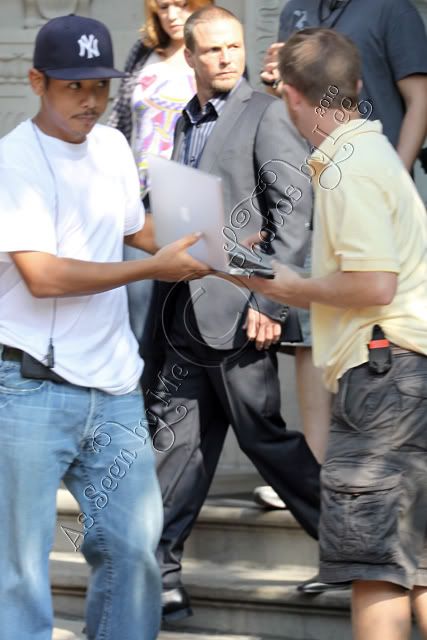 They were going for what looked like their lunch break (though it was late afternoon) and I was able to catch up with him in front of his trailer. I was annoyed that a woman walked right in front of one of my shots. Lol.




I then of course asked him to autograph one of my

Third Watch

DVD sets and I told him how well I thought he portrayed Bosco. He was very nice and polite and said thank you for the complements.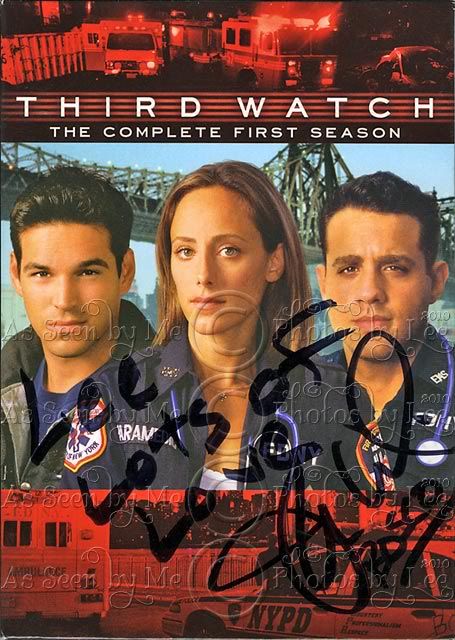 He then entered his trailer. I then saw two nice two young ladies who looked like they were looking for either

Chris

or

Mariska

. I showed them where their trailers were and they decided to hang around

Chris'

trailer. After not too much time went by he came out and gave them his autograph and took pictures with them.




I was going to walk over to where they were and try to get some better pics of him for you all, but right at the same time

Jason

came out of his trailer so I focused on him instead. Sorry.



By the time I took

Jason's

picture,

Chris

had already walked back over to the set (or so I thought) so I couldn't get any more pics of him. It wasn't until I got home and really looked at this picture that I realized that

Jason

was holding a script in his hand. If I had been aware of that at the time, I would have attempted to take a zoomed in picture of the script so that we could learn some of the dialogue ahead of time.



So I joined up with the girls and we all walked back over to the set since they wanted to see if they could also see

Mariska

. While we were waiting I asked the girls, (who are not members of any of the

SVU

fan sites) if I could take and post their picture because they looked so happy at having had the chance to meet

Chris

and they said yes. Their names are Alex (on the left) and Andrea (on the right.)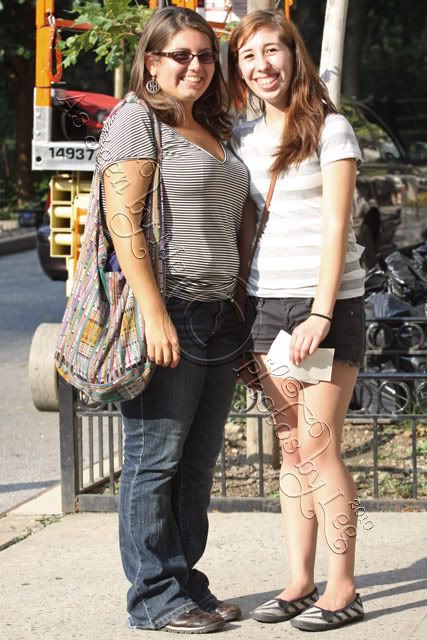 I had my long lens on so when I first took their picture I didn't fully get them because I was too close so I started to back up and away from them. As I was doing this I noticed that they suddenly started to smile even more then they had previously been doing, but I didn't know why so I just continued to back up while snapping away. Well, I accidentally backed right up into somebody who was walking down the street right behind me. I turned around while saying I was So Sorry and guess whose chest I turned right around into? (I am short, so that is why my face was at the level of the person's chest.) You got it!

Chris Meloni!!

Instantaneously, I could feel my face turn RED with embarrassment!
He was totally gracious and nice about the whole thing and said it wasn't a problem. I am telling you, this man must think I am a complete Klutz! Lol!! First, I forgot to take off my lens cap when I asked

him, Mariska and Ice-T

for a group shot when they were over on 111th street and now I walk backwards right into him! Ok, so Embarrassed is now my middle name!

I had thought he had already walked over to the set. I guess he must have gone into one of the makeup or wardrobe trailers and that is how he ended up behind us.

Well shortly after he went back into the building where they were shooting their scene, I saw

Mariska

coming down the block. She was walking behind a row of cars so all I was able to see was her face and upper torso. I went to go position myself on the corner in order to take some shots of her and to my surprise

August

was with her. I hadn't see him as they were walking down the block because he was shorter than the cars. Before I even realized that he was there and as I was trying to manually focus on the shot, I heard someone sternly tell me to not take their picture. The voice kind of startled me so I ended up with these blurry and not good shots.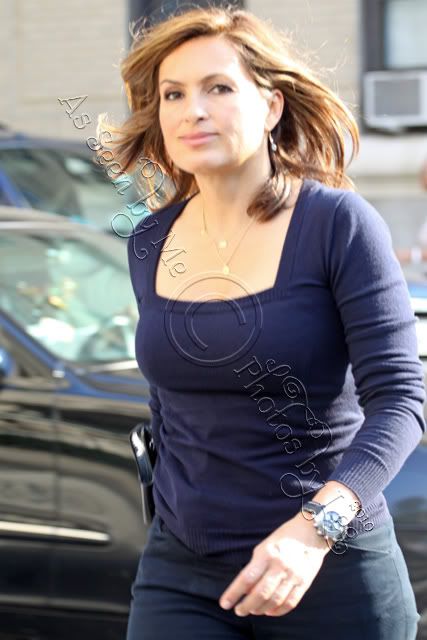 I turned to see who was speaking and it turned out to be one of the crew and/or a bodyguard. I said of course I wouldn't take any shots if they didn't want me to. As I said that to the crew member/bodyguard,

Mariska

walked right by me and overheard the conversation. To my utter surprise, she turned to the guy and said, "It is okay. She is allowed to take pictures of him.", and then she turned and smiled at me and said, "Hello", and continued walking to the set. I was stunned!!! The girls rushed over to where I was standing and said how cool it was that

Mariska

had said that!
Thanks to a

WONDERFUL

woman over at

MariskaHargitay.org

(who shall remain nameless so that she doesn't end up bombarded with requests),

Mariska

had actually seen some of my prior pics of

August

and liked them. What an

Amazing

complement!!! I am REALLY surprised that

Mariska

is letting anyone take

August's

picture, given how horribly that person behaved when

she, her husband and August

were at LA's airport. That video is horrible and you can clearly see they wanted to be left alone. If a star, especially when his or her children are with him or her, wants to be left alone, then leave them alone.



Mariska and August

then went inside the building. As I was short on time that day, I started to get ready to leave. As I was beginning to pack up my stuff

August

and his nanny came back out of the building. They then entered a van and drove away. Man, he is one CUTE and obviously HAPPY boy, who already has that "star quality." I think he is genetically destined to follow his parents' and grandparents' paths and be in the spotlight.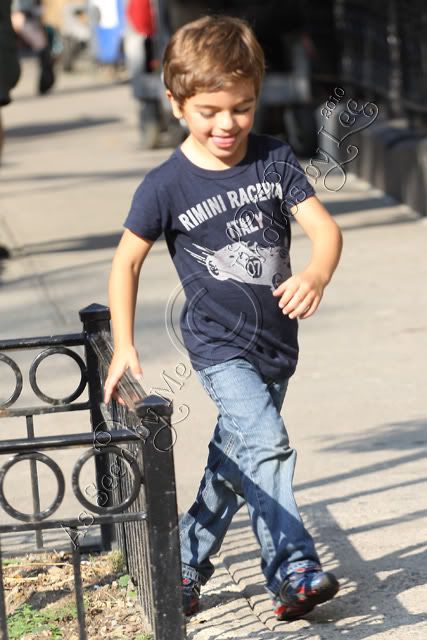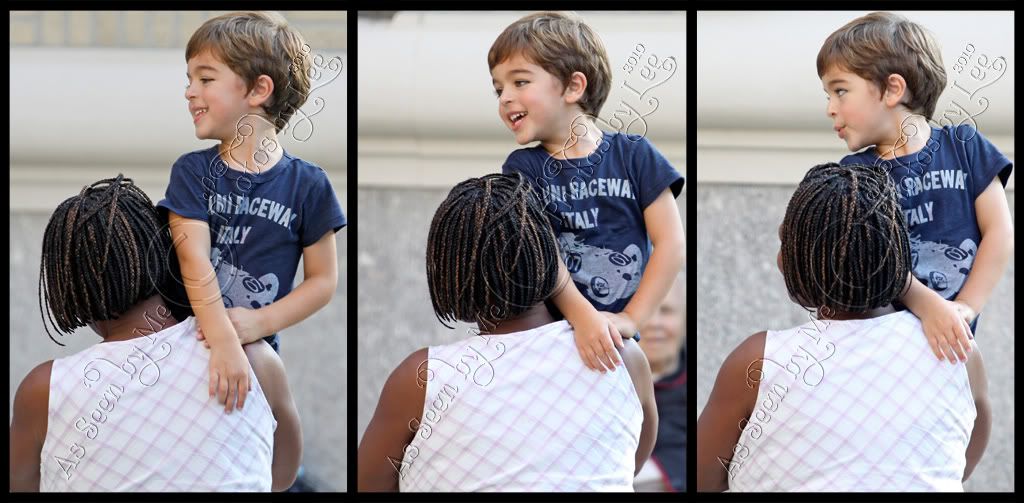 I left after that. I must say that although I didn't get to meet

Kevin Alejandro

, or get a bunch of good shots and made a Total fool of myself, it turned out to be a Great, Fun, on location day since I got to meet some nice fans, got personal permission to photograph

August

and got to meet

Jason Wiles

!!

Thanks SO MUCH luv4svu for letting me know about Jason Wiles!

If it wasn't for you, I wouldn't even have gone to the set that day.

When I left, I decided to walk through

Riverside Park

for a little bit and I got to see some beautiful and quirky stuff.

I just LOVE

Monarch butterflies

! Well, honestly I LOVE all butterflies!
The length of the Monarchs migration path is just

AMAZING!

One wouldn't believe that something so tiny would be able to fly such great distances.

There is such Glorious Wonder present in Nature!

One can tell this is a male Monarch because of the hind wing sex spots, called androconiums, that are absent on females. The androconiums release pheromones.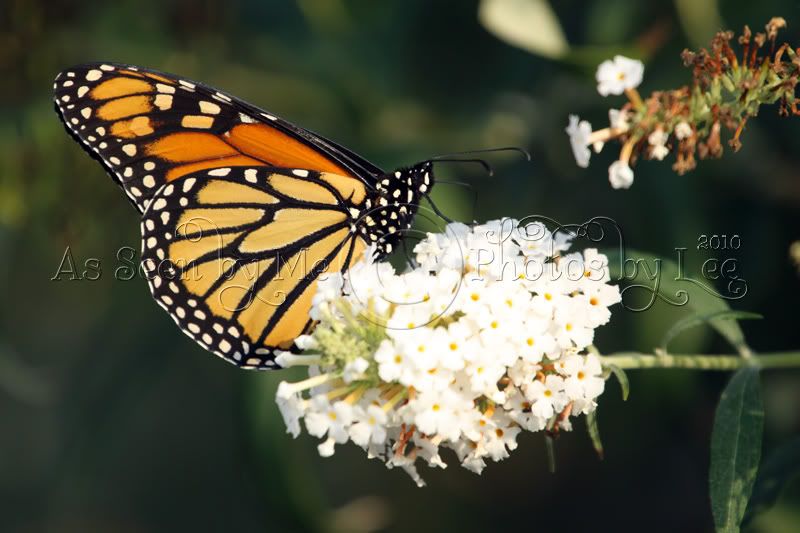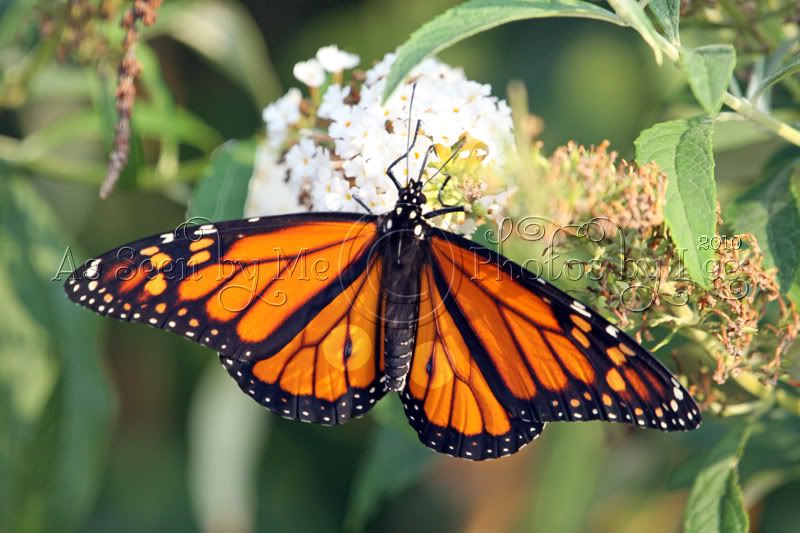 I then saw this Beautiful "weeping" tree.




As much as I can identify birds, butterflies, dragonflies and damselflies, that is how much I can't name trees. I am horrible with tree identification. I wish I knew what type of tree this is. If by chance you know its name, please leave the name in a comment. I thank you in advance for doing so. I want to look the tree up in order to find out why it was "weeping." I personally think that a woodpecker sucked out some of the tree's sap and that is why there were sets of "weeping" round holes.

This was at the base of the tree.




And, this was on its branches.




As I continued walking I then happened about this gentleman who was creating some of the largest and most prettiest bubbles I have ever seen. I apologize for the lower quality of these pics, but the compression process used to make the animated gif files really degrades the photos.

Some of the bubbles only lasted for a little bit, ....




.... but a good many of them lasted for a relatively long time and traveled a relatively great distance.



And, some of the ones he made were So Long!!




Aren't these bubbles so Pretty!?!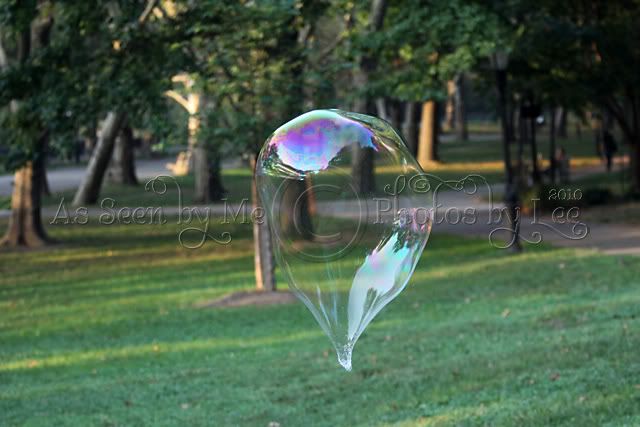 I scanned in the guy's business card. You can go to his site by clicking

HERE

.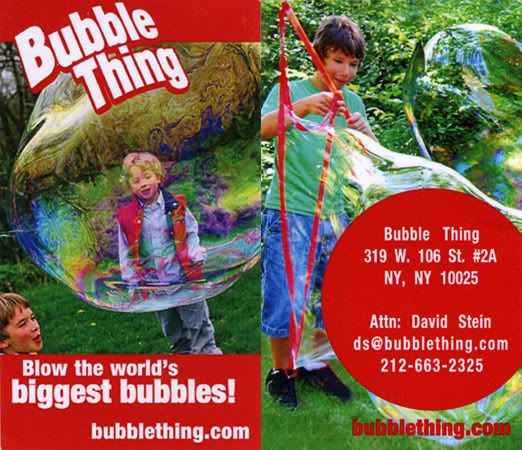 Finally, some weeks later, as I was heading over to take pics of

The Columbus Day Parade

I saw these trailers ....




.... and for a split second I thought I had lucked out again and had stumbled onto

SVU

filming. But when I took a better look at the trailers I realized that they weren't

Chris' or Mariska's

trailers. Lightening hadn't struck twice. Lol! Turned out they were filming a

Kenneth Cole

commercial.

HOPE YOU ENJOYED THE PICS!!

FOR NOW.