SAT. Oct. 2nd
FIRST, I want to say

TO ALL THE PEOPLE WHO TOOK THE TIME TO LEAVE COMMENTS about my previous pics. I REALLY DO APPRECIATE you all taking the time to do that. I spend a good amount of time on both taking the pics and posting them up and it really does me good to know that the effort is appreciated. Thank you!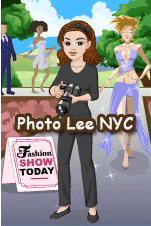 Starting the end of July,

Harlem Week

, runs for approximately a month.




It is a mega-celebration of traditional Harlem Culture. This year's celebration had over 150 events, which included fashion shows, concerts, a car show and parade, health fairs, and various family-oriented activities. I will admit that although I am a native Harlemite, it bugs me to no end that Harlem Week is so named since it lasts for far more than a week. I REALLY wish the organization would change the name to Harlem Month. For now I guess they will stick with the current recognized and established name. However, I am still holding on to hope since Harlem Week was originally Harlem Day. :)

Of all the Harlem Week events there is one that I really like to attend. It is

"A Great Day In Harlem" (AGDIH)

and it is held up at

Grant's Tomb.

This year's

AGDIH

theme was
"a salute to

The Sounds of Philadelphia

, honoring the legacies of Teddy Pendergrass & Gamble & Huff."
(- HarlemWeek.com)

(The Harlem Week logo graphic above and the poster graphic below are the property of

HarlemWeek.com

.)




My favorite parts of the day are the Gospel Caravan, the Urban Fashion Show, and the Concert Under The Stars. For two years running the day's events were interrupted by Very Heavy rain storms. Last year I was so disappointed because after the fashion show, but before the concert, I had to leave when the rain blossomed into a torrential downpour in order to protect my photo equipment. Given how the event and Grant's Tomb is set up, there really is not a place to get out of the rain, even if you have an umbrella. I was bummed because I ended up missing seeing

Lisa Lisa and Cult Jam

, &

Full Force

perform, and as a former 80's teen I really would have enjoyed hearing them sing their back-in-the-day hits.
This year was better because the rain occurred before the events I really like so I was able to just stay home until the rain storm ended and then go catch my favorite portions.

When I got there various organizations and companies were giving out college scholarships.
to all the deserving recipients!! Hope they are enjoying college right this minute!



Ok, so the sign had the wrong date on it.


The picture above shows

Grant's Tomb

on a rainy day, but Grant's Tomb is really a pretty structure, especially on sunny days. I plan to do a full post about it and the surrounding architecture in a future post, but for now here is what it looked like during the celebration of President Grant's birthday. If you can, you really should stop by and visit it.


General Grant National Memorial

(as designated by the U.S. National Park Service), better known as

Grant's Tomb

, is a mausoleum containing the bodies of Ulysses S. Grant (1822–1885), American Civil War General and 18th President of the United States, and his wife, Julia Dent Grant (1826–1902). The tomb complex is a presidential memorial in the Morningside Heights neighborhood of Manhattan in New York City. The structure is situated in a prominent location in Riverside Park overlooking the Hudson River.

The granite and marble structure was designed by architect John Duncan, and completed in 1897.[1] The National Park Service maintains that it is the largest mausoleum in North America. Duncan took as his general model the eponymous structure, the tomb of Mausolus at Halicarnassus, one of the seven wonders of the world; or rather a modern execution of a conception of it, since it is not known what it looked like.[2] A huge public subscription paid for it. Over a million people attended Grant's funeral parade in 1885. It was seven miles (11 km) long and featured Confederate and Union generals riding together in open victorias, U.S. President Grover Cleveland, his cabinet, all the Justices of the Supreme Court, and virtually the entire Congress. The parade for the dedication ceremony of the tomb, held April 27, 1897, the 75th anniversary of Grant's birth, was almost as large and was headed by President William McKinley. New York City was chosen as the burial site so that Mrs. Grant could visit frequently, and because Grant was grateful to New Yorkers for their outpouring of affection during his later years.

Walt Whitman (1819–1892) wrote [3]:

"As one by one withdraw the lofty actors
From that great play on history's stage eterne
That lurid, partial act of War and peace—of old and new contending,
Fought out through wrath, fears, dark dismays, and many a long suspense;
All past—and since, in countless graves receding, mellowing,
Victors and vanquish'd—Lincoln's and Lee's—now thou with them,
Man of the mighty days—and equal to the days!
Thou from the prairies!—tangled and many-vein'd and hard has been thy part,
To admiration has it been enacted!"

Duncan's overly-ambitious original design, chosen by the Grant Monument Association, included monumental staircases leading down through terraced gardens to a dock on the river, bridging the Hudson Line railroad tracks and providing public access to the shoreline. This plan was scaled back and the monument itself was reduced in size.

The completed structure includes a main lobby overlooking a sanctuary in which Grant and his wife are entombed, guarded by busts of Civil War generals William T. Sherman, George H. Thomas, James B. McPherson, Philip H. Sheridan, and E.O.C. Ord. The domed space, with commemorative mosaic murals and sculpture, including "Victory" and "Peace" by J. Massey Rhind, and a large central oculus revealing on the lower level the twin granite sarcophagi of the President and Mrs. Grant, are quite spectacular examples of purely symbolic Beaux-Arts civic triumphalism. The conception has similarities to the design for the tomb of Napoleon Bonaparte at Les Invalides in Paris.[2] Over the entrance are carved words from Grant's letter accepting the Republican nomination for President in 1868: "Let us have peace."

National Park Service administration of the national memorial was authorized on August 14, 1958. (President Grant signed the act establishing the first national park, Yellowstone.) As with all historic areas administered by the National Park Service, the memorial was listed on the National Register of Historic Places on October 15, 1966.

-- Wikipedia



Despite the rain, it was fairly crowded and the crowd grew as the afternoon wore on and definitely at night, during the concert.






WBLS

(a NYC "Urban Adult Contemporary" FM radio station) radio personality

Bob Lee

and

WLIB

(a NYC "Urban Contemporary Gospel" AM radio station) radio personality

Liz Black

were announcers of the day's events.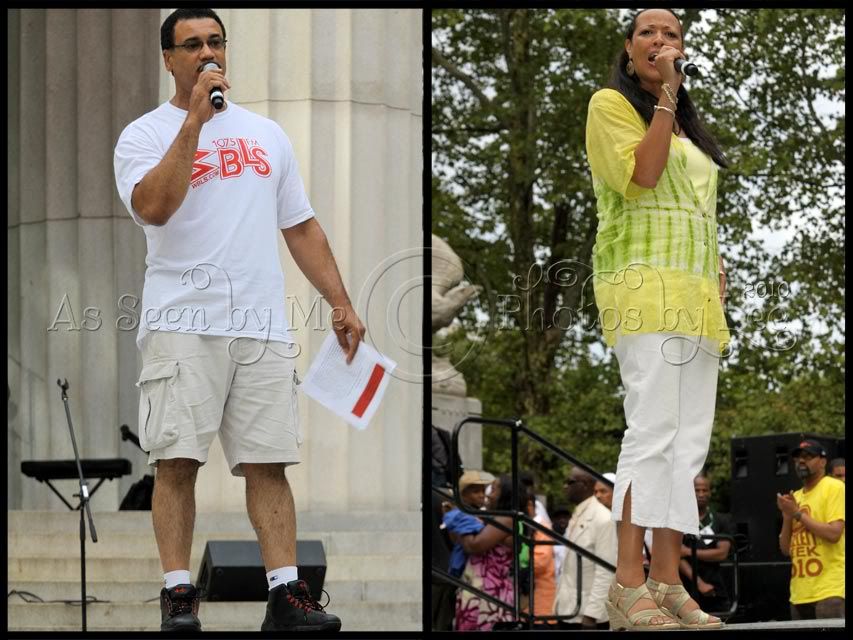 In addition to the scholarships, other community service awards were also given out.




And, American Airlines gave out free plane tickets to anywhere they travel, to not just one, but two, lucky raffle winners. Unfortunately I was not one of the winners.


Afterward, a really great Gospel group performed, but unfortunately I did not get their name. I really need to start carrying around a recorder with me so that I can take down information while I take pictures. If, by chance, anyone knows their name please leave it in a comment. Thanks in advance. I really would love to give them full credit.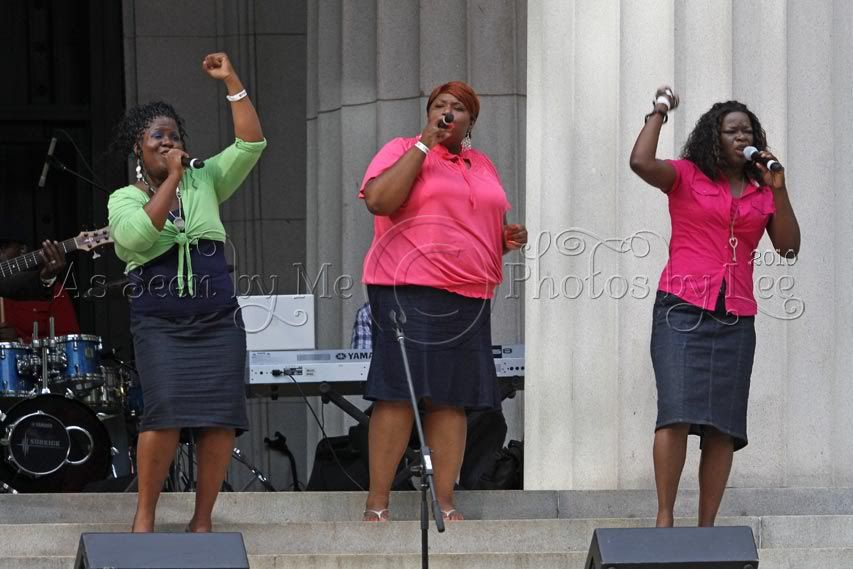 The crowd really got into the group's soulful performance.




I took this picture because it is not often that one sees cowboy hats in NYC. The last time I saw one and took a picture of the person wearing it, it turned out that the person was

Christopher Meloni

! Lol! This time it wasn't him, but nevertheless this wearer is still easy on the eyes! Lol!
And, as it turned, the hat was to be seen again later on another wearer that was also easy on the eyes. .....




The next event is actually my favorite part of the day. I

LOVE

the

Urban Fashion Fusion Showcase

because not only does it highlight the Great work of creative people, and

I just LOVE Creativity

, but also because it is a fashion show for ALL different sizes and shapes and I

LOVE

that inclusiveness! Anybody who knows me will be able to tell who is my favorite designer and the two reasons why she or he is my favorite.

But in order to try to be neutral, I will not explicitly state who the designer is. I apologize in advance to some of the designers and models for the photos which turned out blurry. Due to the mechanism cameras employ to automatically focus, it is really hard sometimes to get non-blurry photos of monochromatic items. I should have been on manual focus. Sorry. I also apologize for the picture degradation that occurred while creating animated gifs small enough for the web. The original pictures look So Much better, but there was just too many of them to post individually.

The fashion show started with the designs of

William Fleet

. Click on his name for his website.




Next was

India Harper.

If you want to contact her here is the email and phone number listed on the event flier: winkiesplace@hotmail.com 917-355-9461




Next was

Raif Atelier.

Her contact number is 718-622-2377.




Next was

Steven Daniel.

islandmoose69@hotmail.com 917-208-3769




Next was

Evetta Petty.

Click on her name for her website.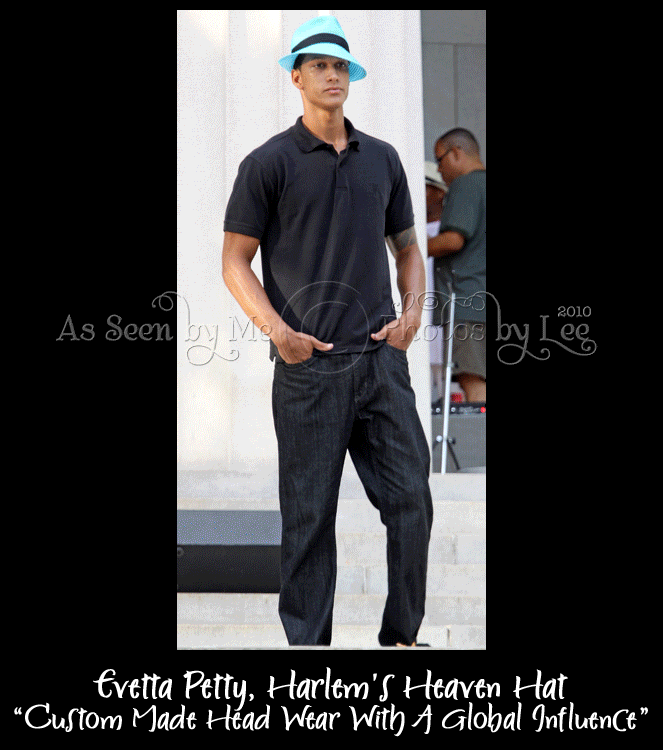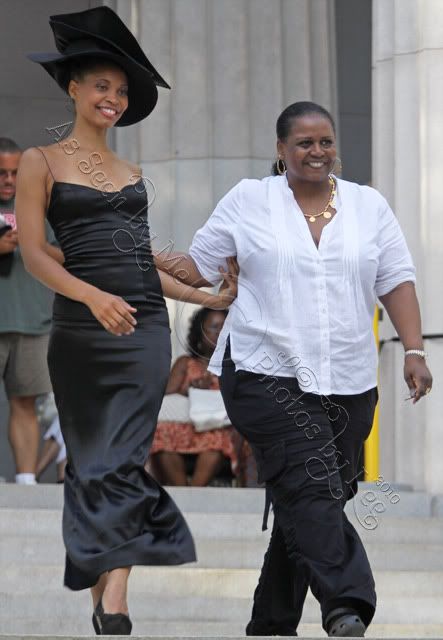 Next was

Ray Brown.

Click on his name for his website. (Love his wedding ensemble btw.)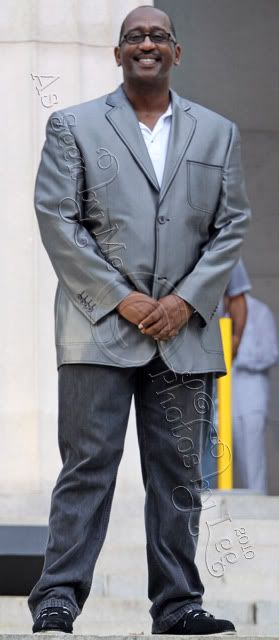 Next was

Diana Delatorre.

Click on her name for her website.




Next was

Alain Domoraud.

Click on his name for his website.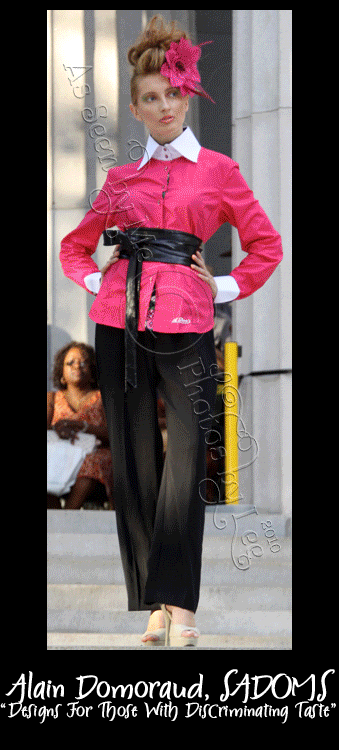 Next was

Thomas LaVone.

Click on his name for his website.




The final designer was

Elizabeth Carson Racker.

Click on her name for her website.




And, the final person to grace the Fashion Show stage was its producer,

Dr. Deborah Williams

, President and CEO of

Her Game 2

and wife of New York Knicks Assistant Coach,

Herb Williams

.

(Logo graphic property of

Her Game 2

.)


Part Two (The Sounds of Philadelphia Under the Stars Concert with Harold Melvin & The Blue Notes, Elizabeth Withers, John Legend, and Keith Sweat part) of this post is HERE.