Thurs. July 22nd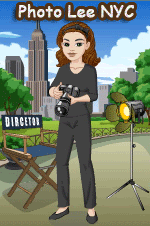 When I put up my last post about Gossip Girl filming up here, I didn't think that I would be back so soon posting yet again about film shoots in the neighborhood. However, recently the new movie Premium Rush has been filming in Morningside Heights and West Harlem (in addition to Midtown and Downtown) and thanks to the

GREAT

site

On Locations Vacations

I was able to tell where they would be.

Here's what

IMDB

has to say about the movie:

An action story set in New York City, where a bike messenger picks up a package at Columbia University and subsequently catches the attention of a dirty cop.
--IMDB

The movie stars Joseph Gordon-Levitt.
Now I will admit that I still think of

Joseph

as the young boy on 3rd Rock from the Sun ...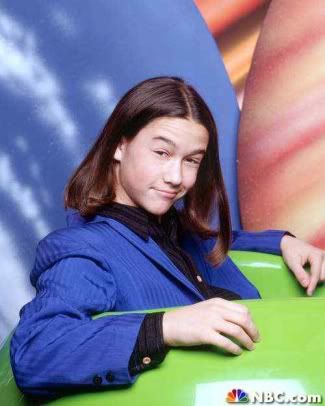 (photo from wildaboutmovies.com)



... and not as the young man he is now. :)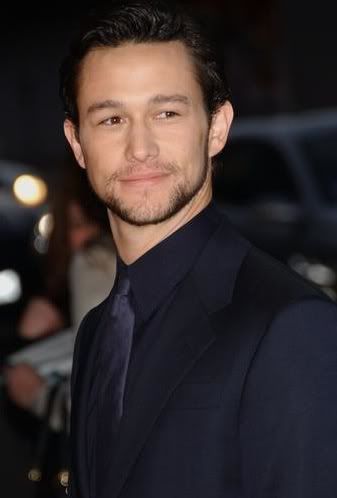 (photo from reelmovienews.com)



They have been up here a few times now, but the only one I was able to get to was when they were up at 145th St. between Amsterdam and Broadway and I was only able to get up there later on in the day.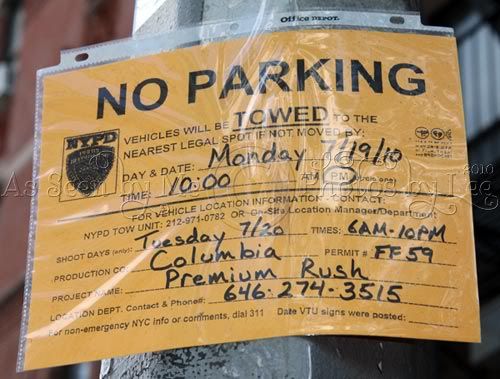 When I initially walked by it looked like nothing was happening. I saw all the trailers, but I didn't see any camera equipment out, nor any of the actors, nor any paparazzi, so I thought that they were finished for the day and soon would be packing up.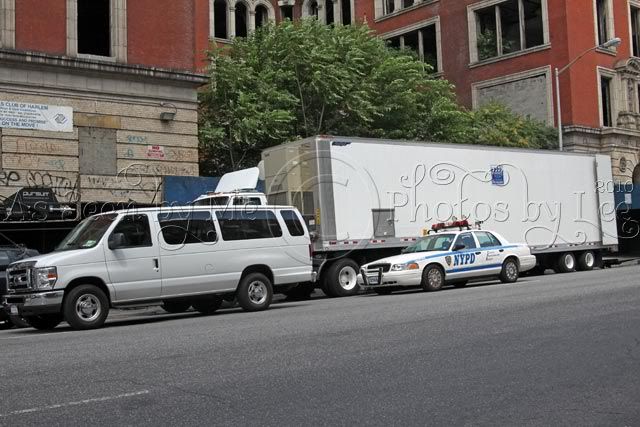 IMDB

does not have the name of

Joseph's

character listed so I was unable to tell if his trailer was there. The trailer in this picture had the name

Wilee

on its door and a trailer down the block had the name

Vanessa

on its door. Given that later on I found out that both

Joseph

and Dania Ramirez were on set that day, maybe those are the names of their characters.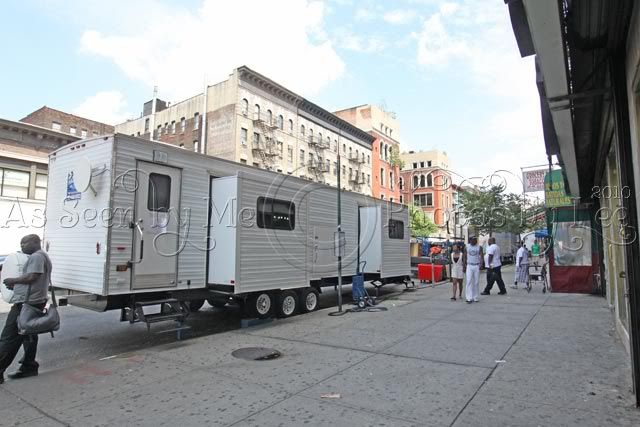 Given that I didn't see anything going on, I decided to walk home. After walking for some blocks and upon starting to cross the street, I noticed a traffic guard and a young man with a walkie talkie. (I guess it gets boring just standing around for long periods.) :)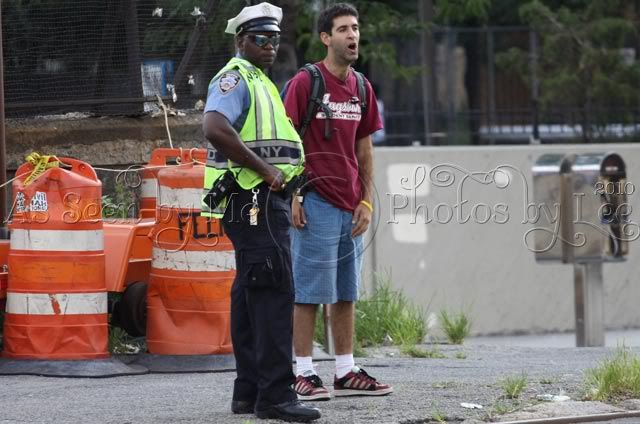 I overheard someone say on the walkie talkie that they were headed down to where we were. It slowly started to dawn on me that these guys were with the movie and that they were likely filming a traffic scene. I reached into my bag to get my camera, but I didn't get it out fast enough and I didn't have my telephoto lens on so by the time I got it out I was only able to get these photos.




Initially, all I saw were cars so I thought, "Oh well. No big deal. It was just a background scene shot." It was then that I overheard the crew member say that

Joseph

had been on the bike. I was thinking, "What bike?" Lol! :D I didn't see a bike, let alone

Joseph.

It wasn't until I got home that I noticed that if you look very carefully in the first picture above that

Joseph

was indeed riding a bike in the shot. I put a circle around him in the pic, but still he is hard to see. Lol! :D

Now that I knew what the scene entailed I decided to wait around and see if they were going to do a retake. Given that none of the crew people left, I thought the possibility was high. Sure enough some minutes later the camera crew came back around again.

While I was researching the movie online I found this blurp about how the biking scenes are being filmed ...


The film will be directed by David Koepp, who co-wrote the script with John Kamps. Koepp will use a visual technique he's calling "Bike-O-Vision" for the action sequences when JGL is zipping through Manhattan on his bike. We'll get a POV shot from the bike and the action around will slow down to a crawl while certain aspects of the route are highlighted on screen as we see what the character is deciding as he rides.

--JoBlo.com

... and I found this video example of what the scenes might look like. The examples start at about 1:30. By the way, the bicyclist in the clip is kind of AMAZING!



I mentioned how the bike scenes are being shot because it might help explain how come it seemed like there were two camera cars in front of

Joseph.



When they came back around the first car was a real cop car that was not being filmed.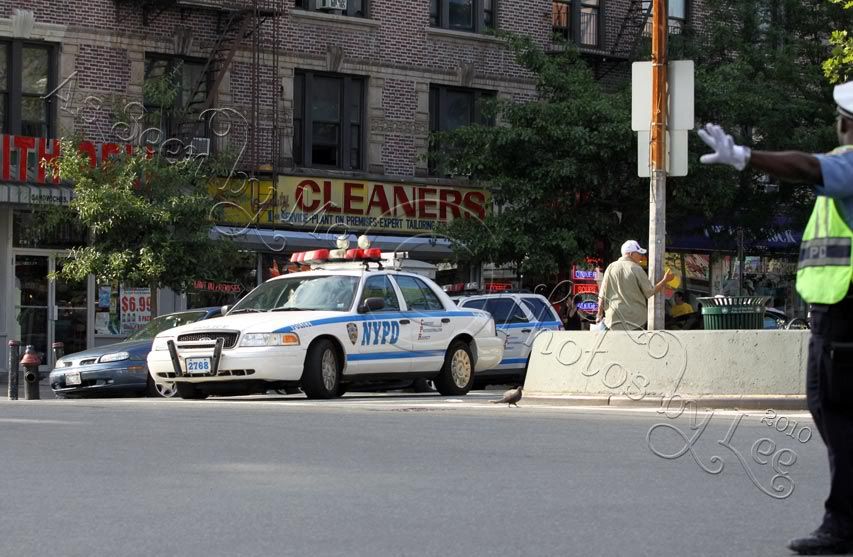 And then there was a white van that was either a camera van (I have no idea what that red equipment was that was in back of the van) or some sort of an electronics van.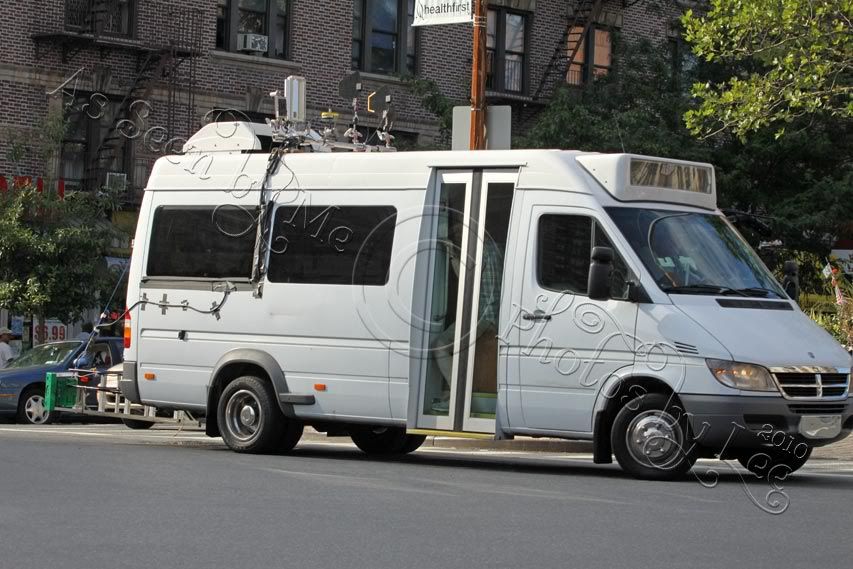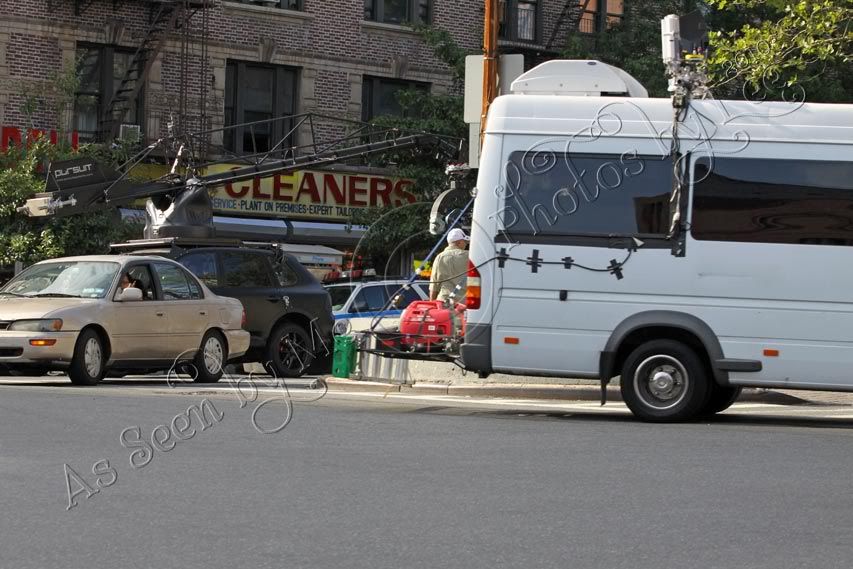 Then came the car that seemed to have the director inside of it because someone kept motioning to

Joseph

telling him where to go. Next to that car was a (another ?) camera car.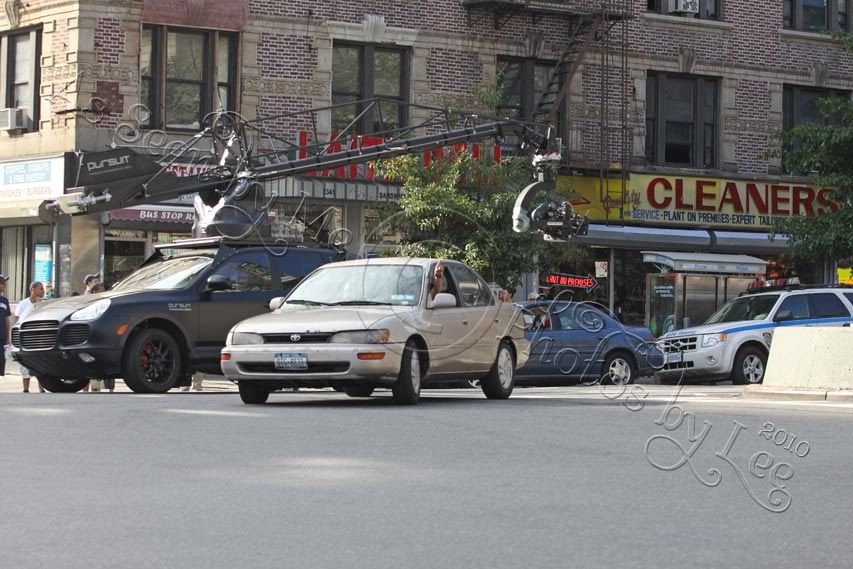 And then

Joseph

came around. I was unfortunately so focused on trying to actually watch the scene while taking photos of it that I totally forgot to zoom in on Joseph, so these are unfortunately the only photos I got of him. Bad photographer! Very Bad! Lol! :D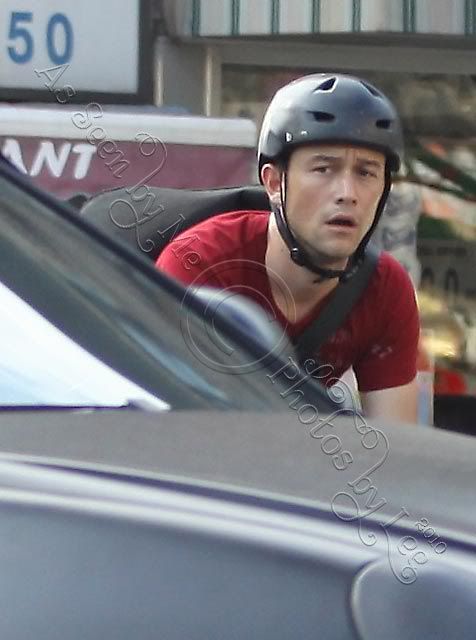 And then, just that quickly, he was gone. Lol!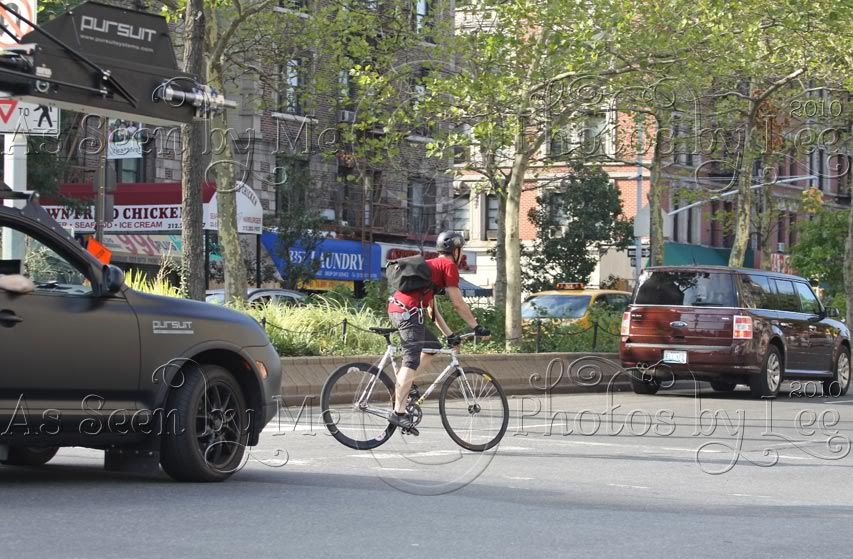 They did one more take after that, but it only involved the cars and not

Joseph

and then they bagged it for the day.

Hopefully if they come up here again I will be able to attend and get better pictures. :)

As I continued on my way home I had to laugh because just one block over I saw these young people filming some sort of project. I wonder if they were even aware of the action scene that had just been filmed one block away from them?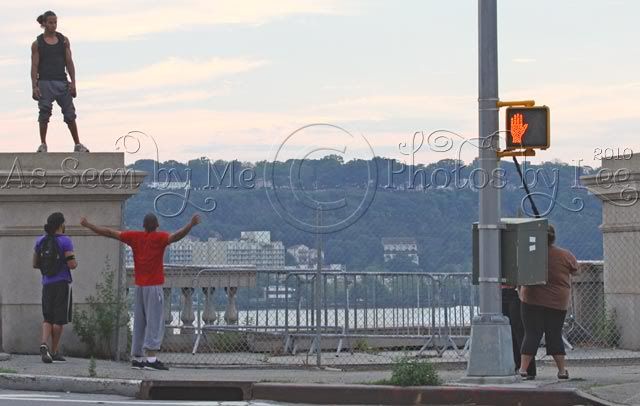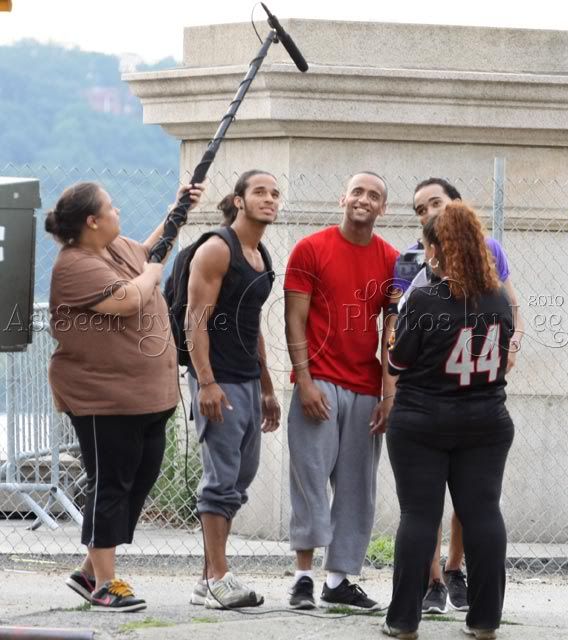 Whatever they were filming, it looked like they were having a good time. I have to say that I liked the fact that the technical people were the females! :D (In case you can't tell, the woman with the 44 shirt had the video camera.)

HOPE YOU ENJOYED THE PICS EVEN THOUGH THEY ARE NOT GREAT AND THERE ARE SO FEW OF THEM! SORRY! :)