MON April 5th
FIRST, I want to THANK ALL THE PEOPLE WHO TOOK THE TIME TO LEAVE COMMENTS about my previous pics. I REALLY DO APPRECIATE you all taking the time to do that. I spend a good amount of time on both taking the pics and posting them up and it really does me good to know that the effort is appreciated. Thank you.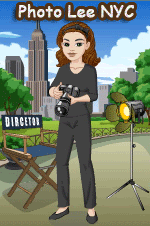 Well, late last week I wanted a photographic change of pace so I set out to take pics of

Antony Gormley's Event Horizon

public sculpture exhibit that is going on over parts of downtown Manhattan.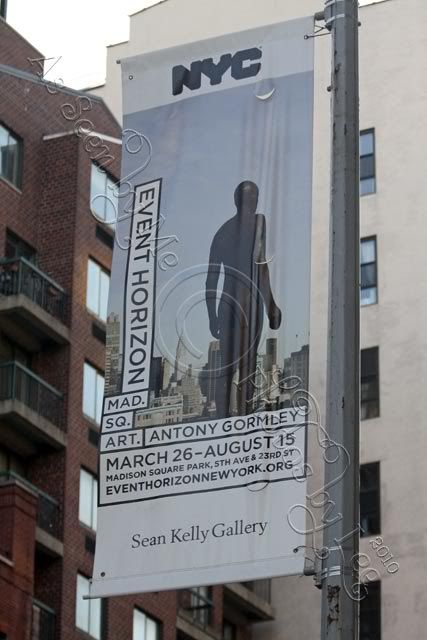 However, it seems like fate had other plans for me because I was a bit hungry when I got out of the train station and went to go get something to munch on. Along the way what did I come upon but this sign ....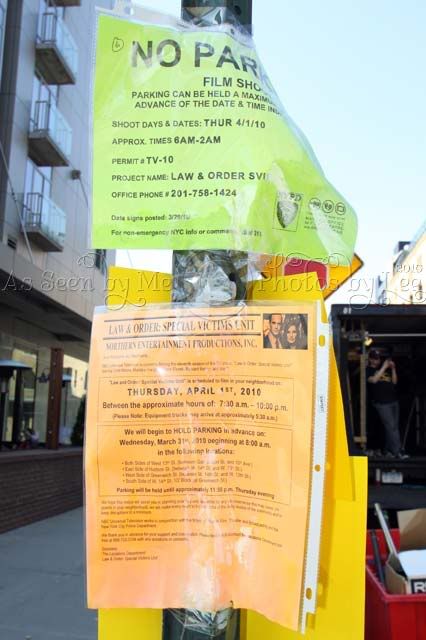 .... and it was then that I remembered reading that

Law & Order: SVU

was indeed shooting that day. So I walked over to see what I could see and what pics I could get. This time they were down by the intersection of 14th and Hudson Streets and 9th Avenue. I took the first pic of this set later on in the day when things had quieted down a bit during a break in the filming, but when I initially got there it was a

MAD HOUSE

. There were so many fans, tourists, passerbys and photographers. Honestly, I prefer taking their pics when they are uptown because it doesn't really get that crowded.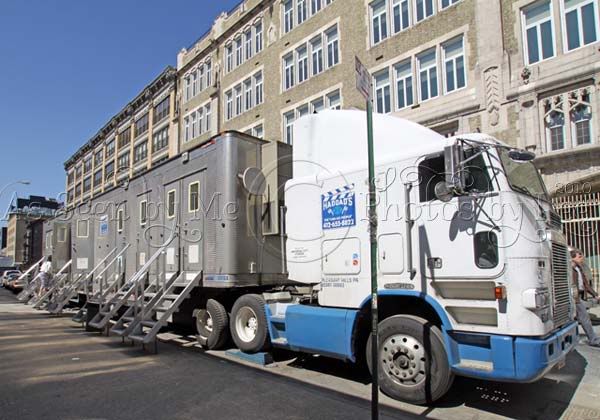 Now are these real or fake cop cars? You decide ... :D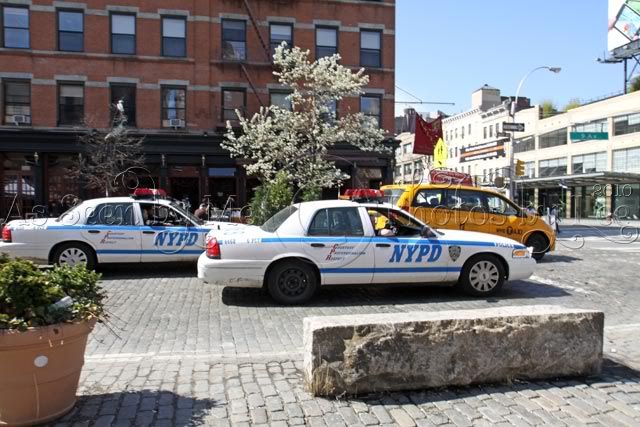 Just for the record, they are real. :) I thought it was interesting shot of real cop cars being on the scene of a TV cop show shoot.

When I initially got there I didn't even see that

Mariska Hargitay and Christopher Meloni

were directly in front of me shooting a scene (you can see her hand holding a coffee cup in the foreground of this picture) and did the big no-no when one is taking pics on set. I got within the line of view of their video equipment. For obvious reasons, in order to maintain credibility of the story, they don't want fans and photographers to be in the background of their scenes. Usually I am really good about staying where we are instructed to stand, but I was just crossing the street and saw the camera equipment and the geek in me just wanted to get a shot of the equipment and it was only afterwards that I realized what I had done. Sorry! I doubt I will end up being seen in the background of the final cut of the episode (which I read somewhere is titled

Beef

), but it will be funny if I am. :D




As you can tell from the angle, I moved to the side, where one is allowed to take pictures (just as long as one doesn't use a flash, since they don't allow flash photography during takes.) The set was definitely in a MUCH BETTER mood from the last time I took pics of them. I really think they must have been filming a difficult scene that day.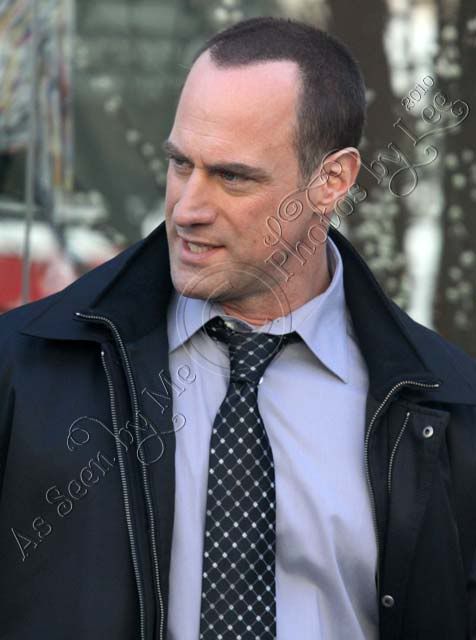 And then I saw one of the reasons why the set was in such a good mood ....

Mariska Hargitay's son August

was there with either some of his friends or with some of his relatives (at least to me there seemed to be a resemblance between the children.)

August is BEYOND CUTE!!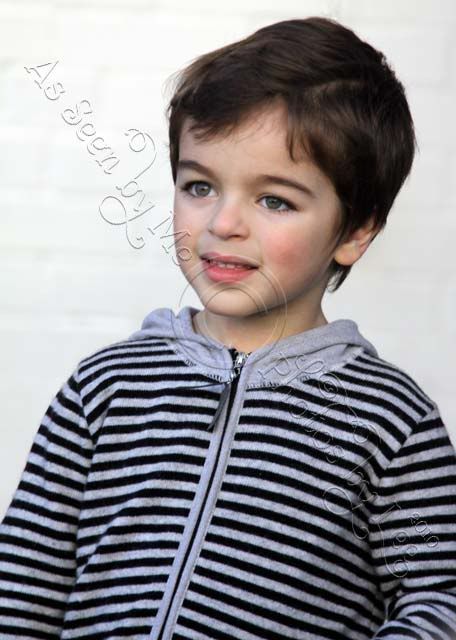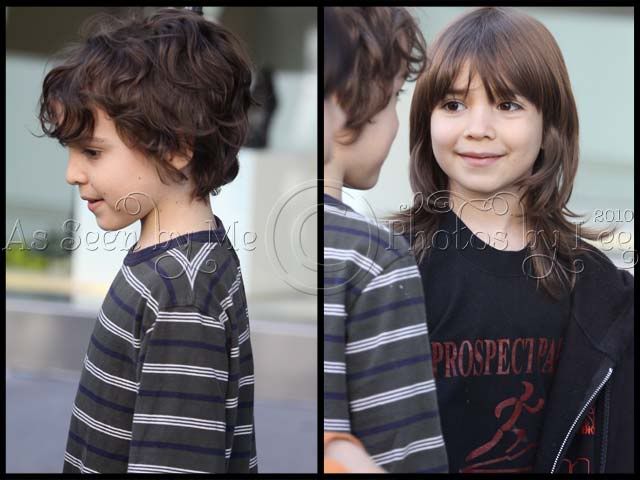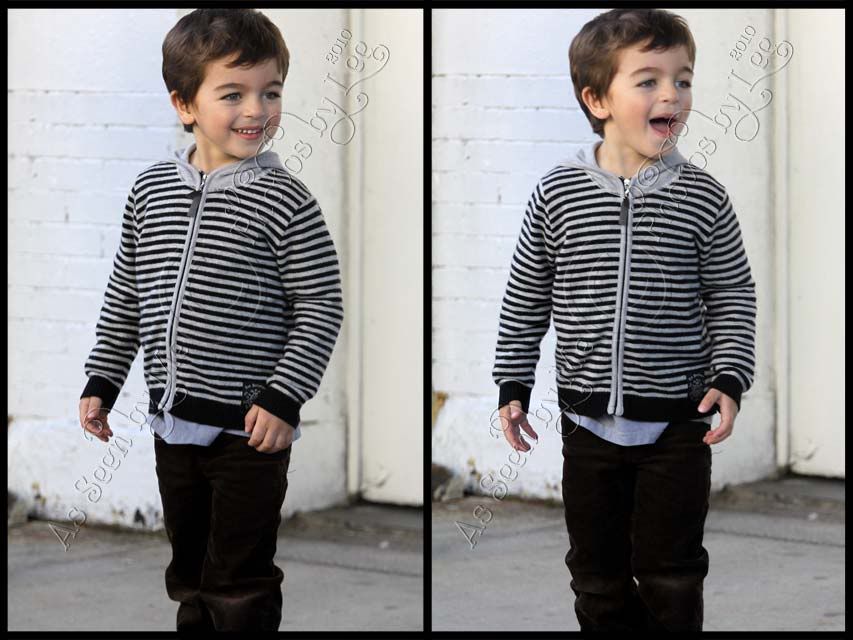 Mariska

really does multi-task whenever

August

is on set. Splitting her time between the camera work and spending time with her son.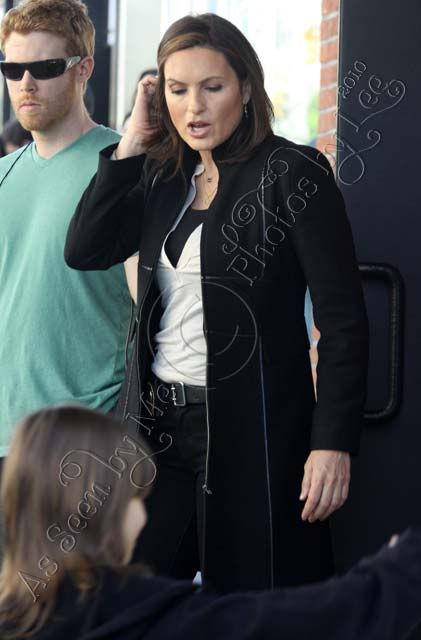 A pensive moment.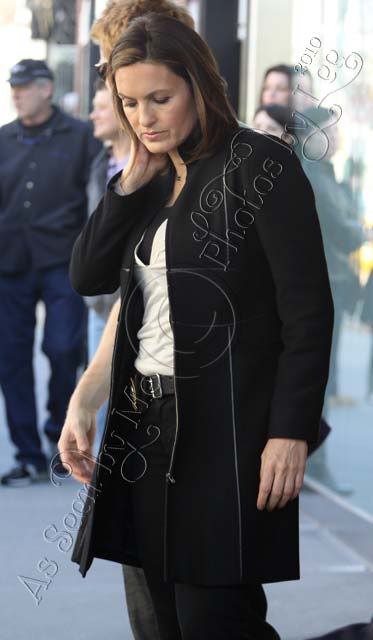 At one point the kids were playing soccer and

Mariska

made certain that the kids were safe and held

August

back when the ball almost went into the street.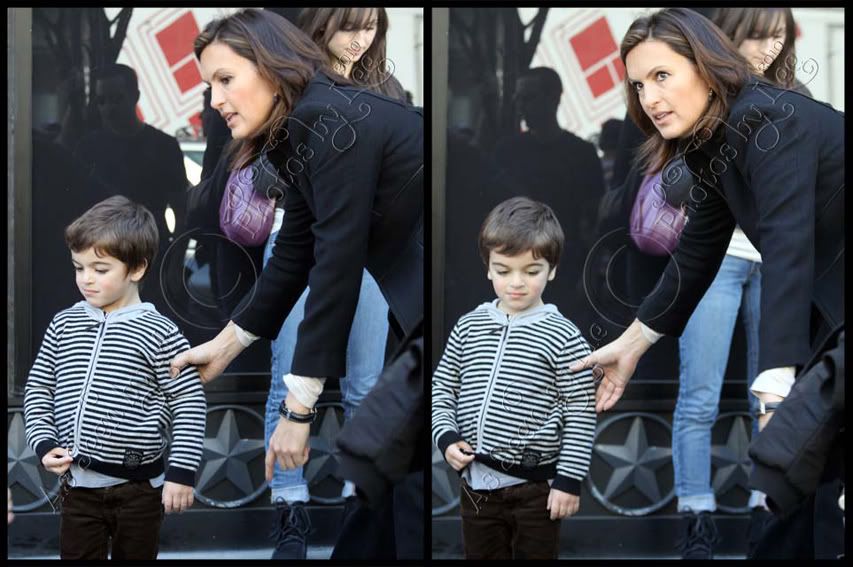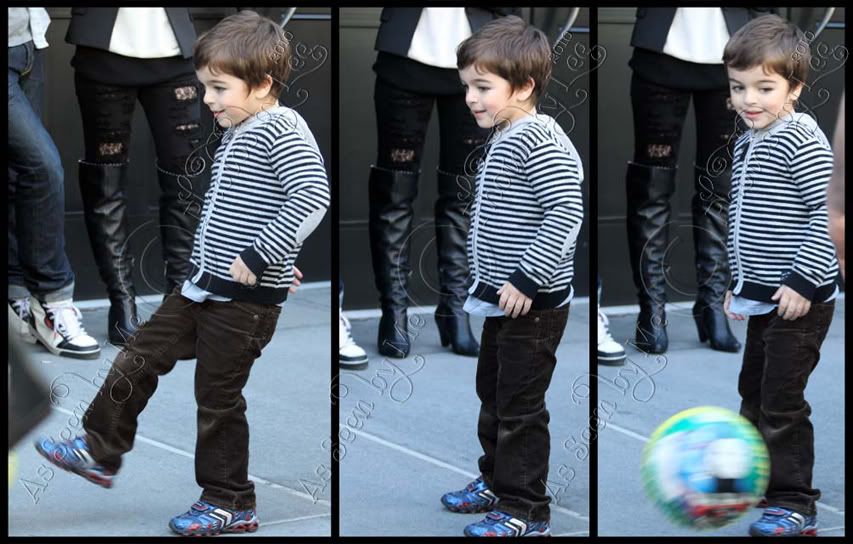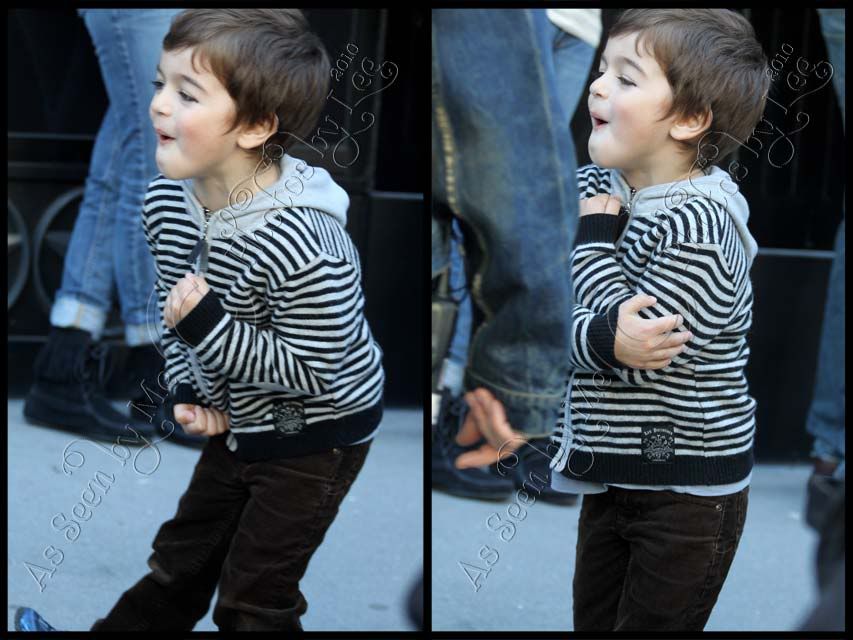 Mariska and Chris

then went back to work. They had a much more difficult job that day because the area was so crowded. Passerbys would scream out

Mariska's and Chris'

names as they walked by and that would ruin the scene and they would have to re-shoot. Understandably,

Chris

became a little temporarily frustrated. The re-shoot seemed to go just fine.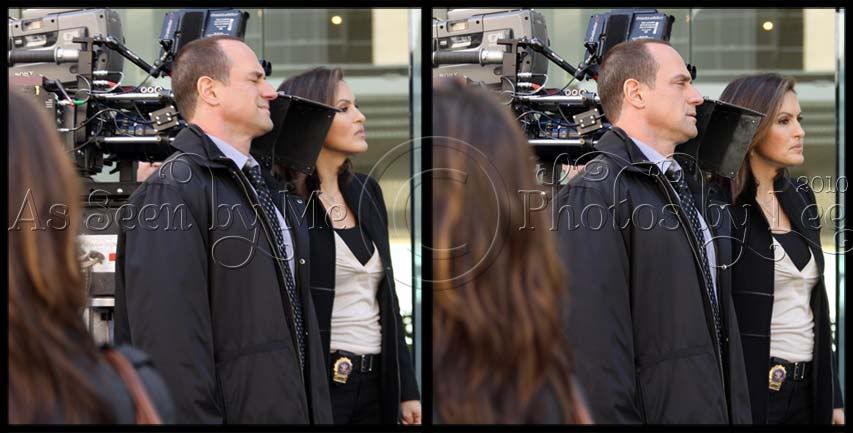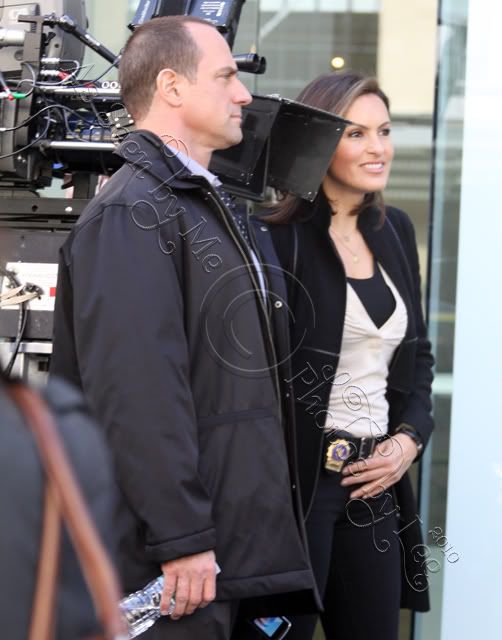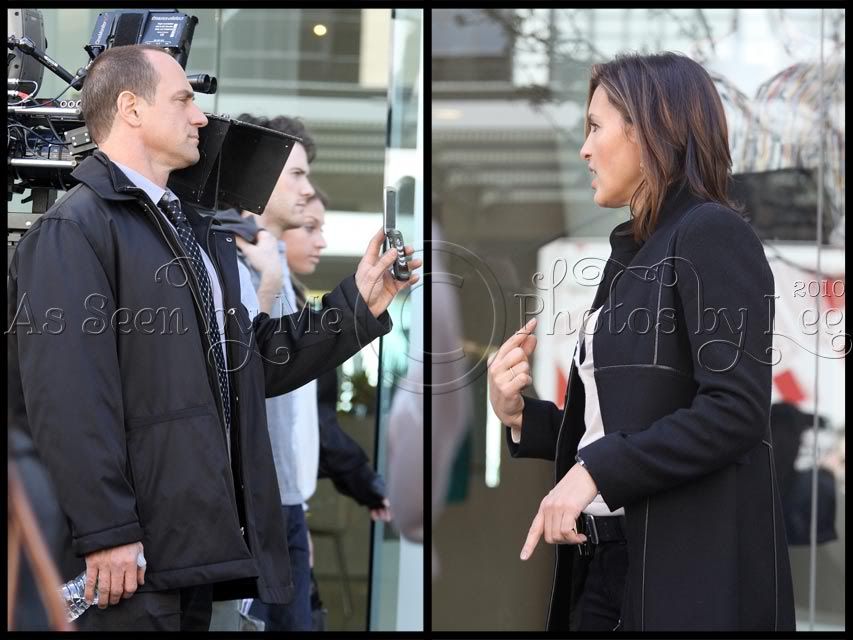 They then took a break ....




.... and

Mariska

attempted to give

August

to whom I presume is his nanny, but

August

WAS NOT hearing any of that! He would NOT let go of his mom!

It was one of the Most Adorable things to watch. The way they smile at each other is just TOO PRECIOUS!






In the end, guess who won out? Yep!

August!

:D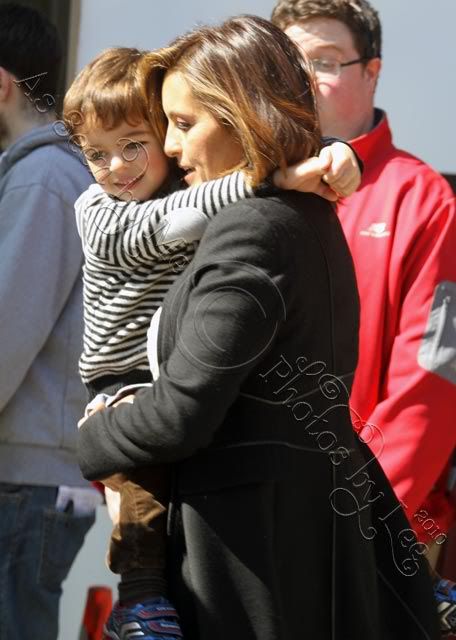 Now don't think

August

was the only one getting showered with Love. Right next to

August and Mariska

someone was at the same time showering their Cute Doggie with a ton of affection! :D :D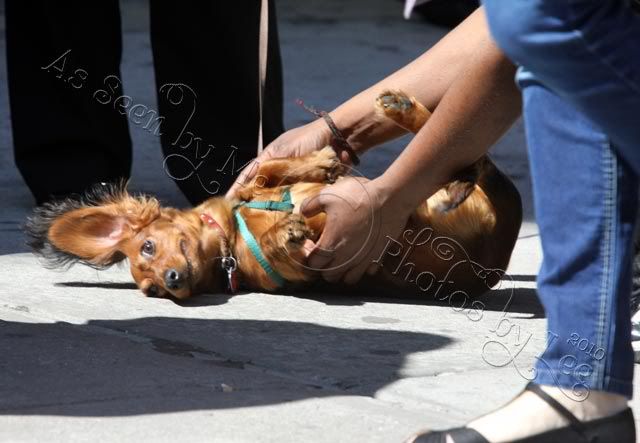 Now click here for Part 2 of this post, where there are more

SVU

pics.