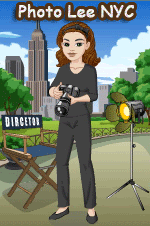 MON SEPT 14



WOW! I didn't expect so much traffic on the site due to this post. :) While you are here please take a little bit of time to check out some of my other posts and pics and let me know what you think. Also, if you are interested at all in digital scrapbooking then please check out http://www.scrapbook-bytes.com for Excellent layouts and store kits. There sure is a Lot of Excellent Creative Talent there! :D

Earlier this week I was luckily able to get some shots of Law & Order SVU filming.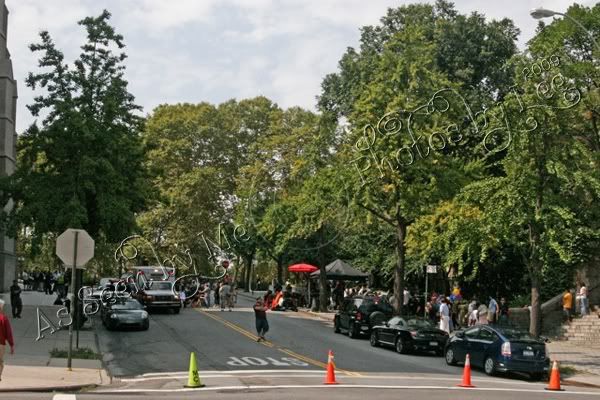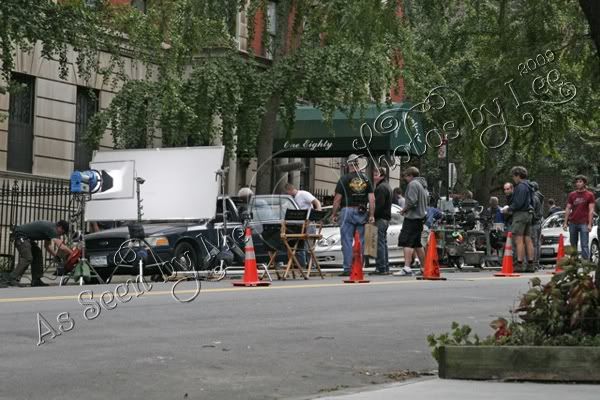 I believe that this is the director David Platt.




Based on the extras, the set and some of the script dialogue I overhead, it can be assumed that they were pretending that they were in front of a school.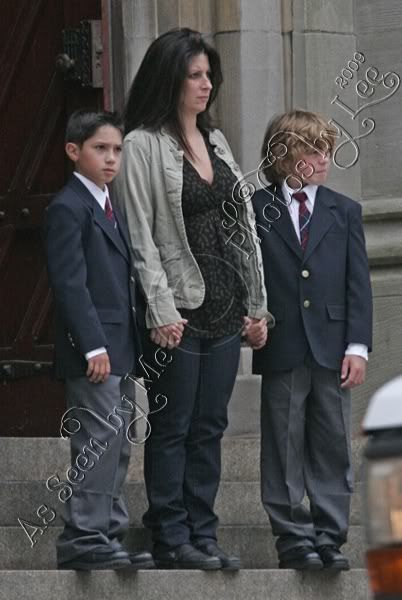 Rosie Perez was a guest star. I think she is a REALLY Good actress (she was Beyond Funny in

It Could Happen To You

) and I hope she continues to get Great roles that show off her talent. During the scene they were shooting Det. Olivia Benson (Mariska Hargitay) was pulling another woman (a mother ?) away from Rosie Perez and towards an ambulance. Det. Elliot Stabler (Christopher Meloni) attempted to hold Rosie Perez but her son kicked Stabler in the groin and told him to let go of his mother. Then an uniformed cop came and took Rosie Perez and put her in a squad car. Nobody could or would tell me the title of the episode so I will just have to keep an eye out for it.



EDITED TO ADD:

Thanks to the site SVUfans.net I was able to get the following information about the episode. I can't wait to see it! :D


#11.05 - Hardwired



Written by: Mick Betancourt

Directed by: David Platt

Guest stars: Rosie Perez ("Do the Right Thing", "Fearless"), Garret Dillahunt ("Terminator: The Sarah Connor Chronicles"), Jim True-Frost ("The Wire"), Mitchell Jarvis ("Rock of Ages")

Perez plays a young sexual abuse victim's mother who suspects the kid's stepfather (True-Frost). Dillahunt plays the leader of a group (like NAMBLA) that argues pedophilia is a genetic disposition and Jarvis plays Coach Simmons, a combination of "muscles and mustache with a twist of creepy" - Jonathan Strauss, TV Guide

The episode is called Hardwired "because they believe that pedophilia is [a genetic predestination]" - Neal Baer, TV Guide

Stephanie March's first episode back. Defense attorney Patrice Larue, played by Jeri Ryan, also returns.

The episode will feature a "big reveal" about Huang, which will surface as a result of a confrontation he has with Olivia.

Casting call: http://spoilertv.blogspot.com/2009/08/l ... sting.html


Rosie Perez was nice enough to give me a smile. :)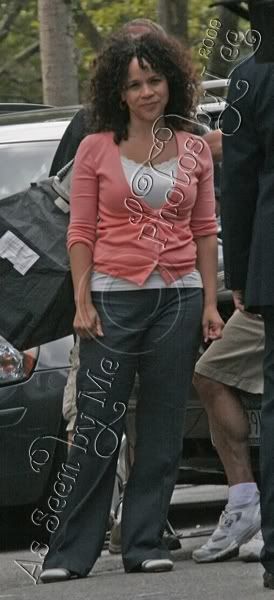 Mariska Hargitay is just Beautiful in person! She is such a real looking woman and her 3 year old son, August Miklos Friedrich Hermann, is just Too Cute! They really do look nice together.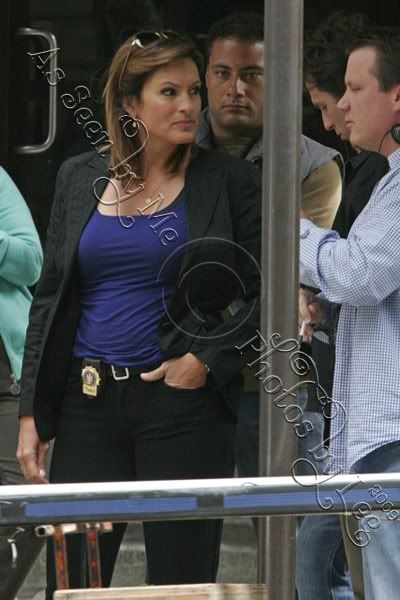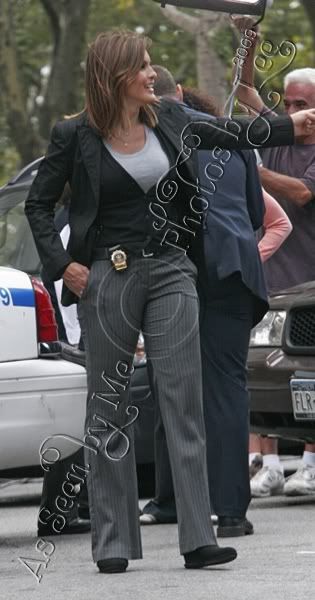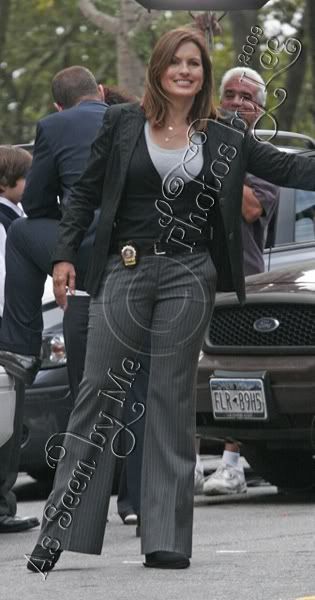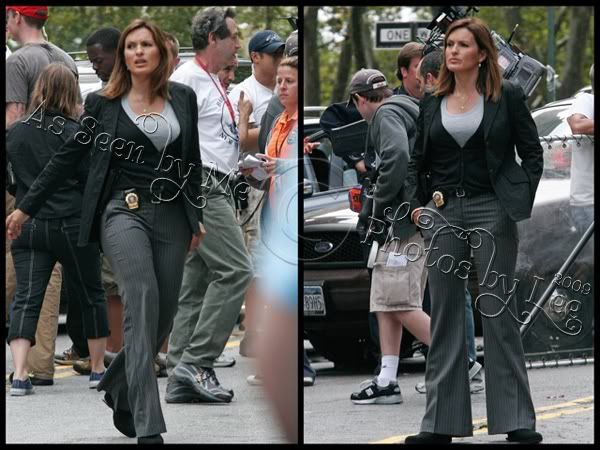 I absolutely LOVE Christopher Meloni's depiction of Det. Elliot Stabler and he is Definitely a handsome man.




He is also a very animated man. Maybe these poses and facial expressions are part of some acting exercise. :)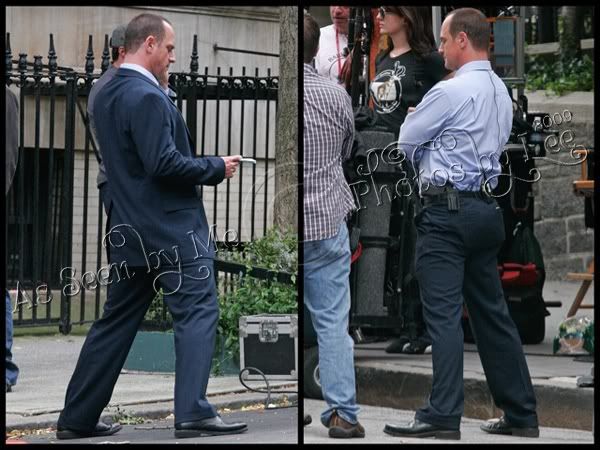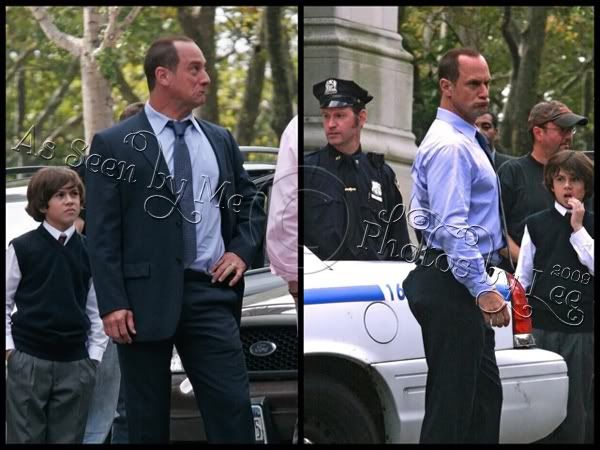 And last but not least a pic of what I was really fascinated by. You gotta Love all that equipment. :D :D