SAT SEPT 19

Last weekend I was walking through Riverside Park and unexpectedly walked up on a Native American ceremony. This is just one of the MANY things I LOVE about NYC; the unexpected nature of it. You just never know what you will see in a given day. I was not really able to get much information about the ceremony except that it was a celebration of their ancestors and a sort of blessing for the continuance of their people. I was blown away by the Beauty of their outfits. Just Amazing!

The only element I recognized was Our Lady of Guadalupe which is Mexican and Catholic. However, a good number of native cultures have covertly used Catholic symbols to really represent their own religious symbols. Based on what Wiki has on the history of Our Lady of Guadalupe and a sign they were holding, the participants are likely of Aztec origin.

Some historians believe the icon syncretically represents both Virgin Mary and the indigenous Mexican goddess Tonantzin. Others believe the Virgin was a simplified and sanitized version of Coatlicue, the Aztec mother goddess. This syncretism may have provided a way for 16th century Spaniards to gain converts among the indigenous population of early Mexico; it may also have provided a method for 16th century indigenous Mexicans to covertly practice their native religion.
http://en.wikipedia.org/wiki/Our_Lady_of_Guadalupe

If you happen to know more about their ceremony, please tell me about it, TIA!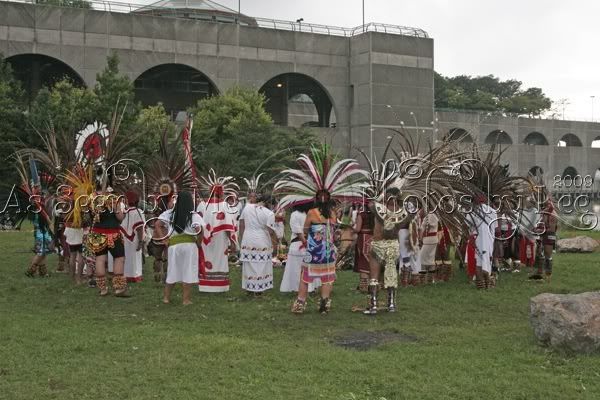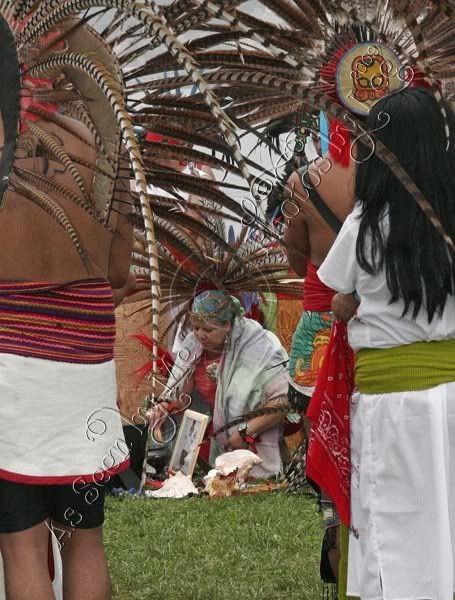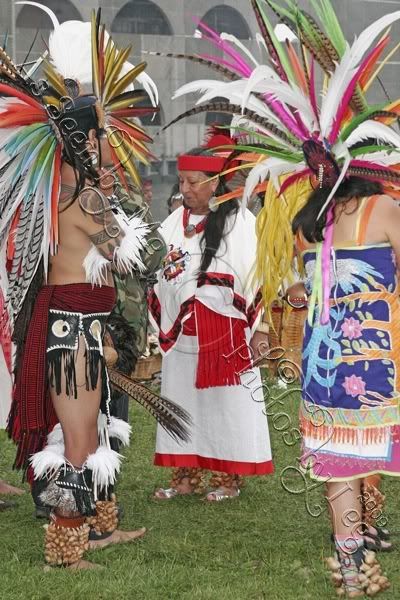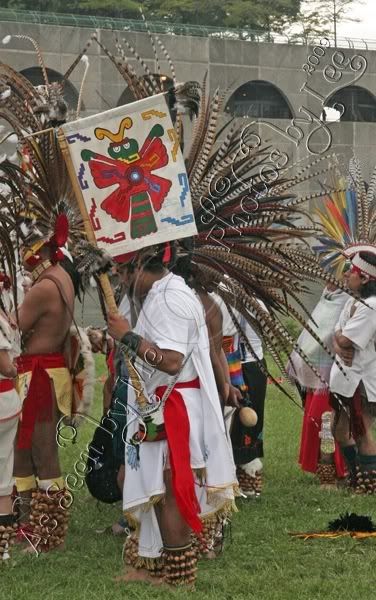 I was tied as to my favorite male outfit. This one was the first.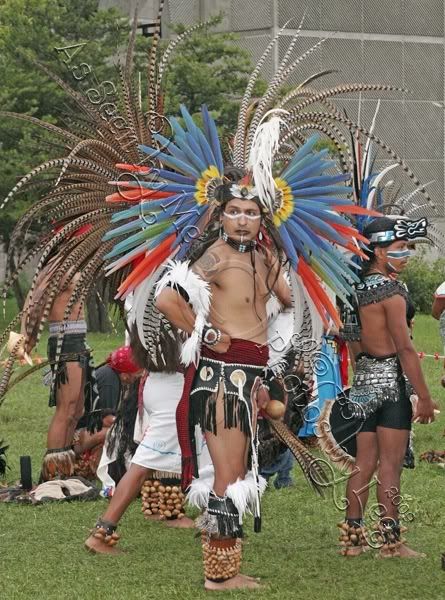 I wonder if this man just decided to wear his hair in dreads or if ancestrally dreads were worn by Aztecs? I know dreads are found in African and Indian cultures, but I am unsure about Native American cultures.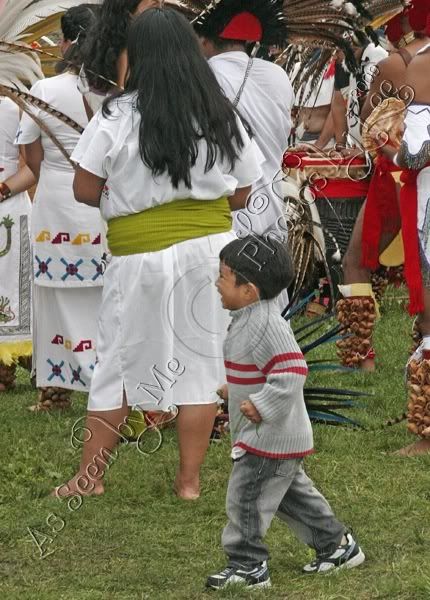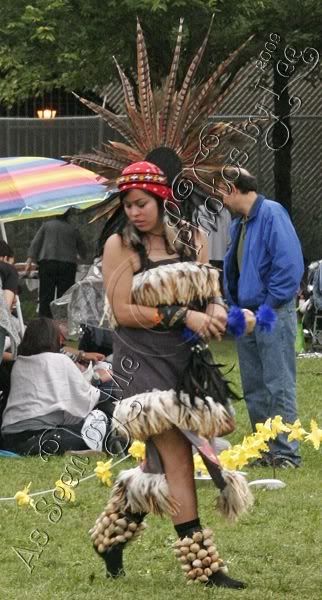 This woman's outfit was my favorite of all the women's outfits. I just LOVE the color and her headdress. The pair of skulls on the bottom of her dress kind of reminded me of football helmets; the St. Luis Rams to be exact.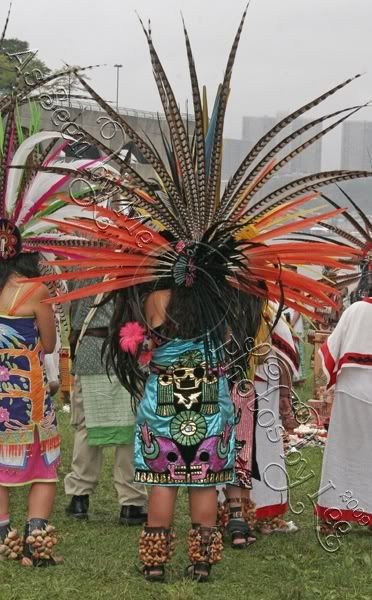 This was the other male outfit that was tied to be my favorite.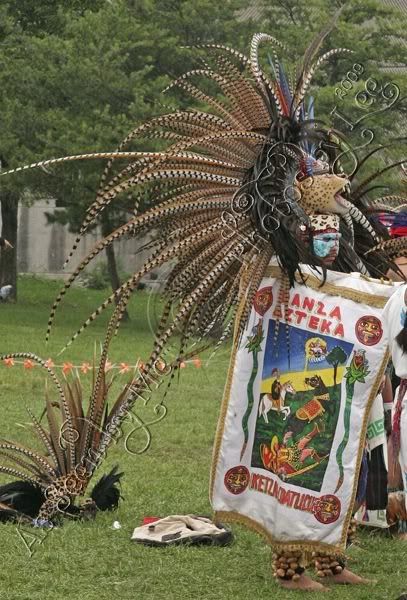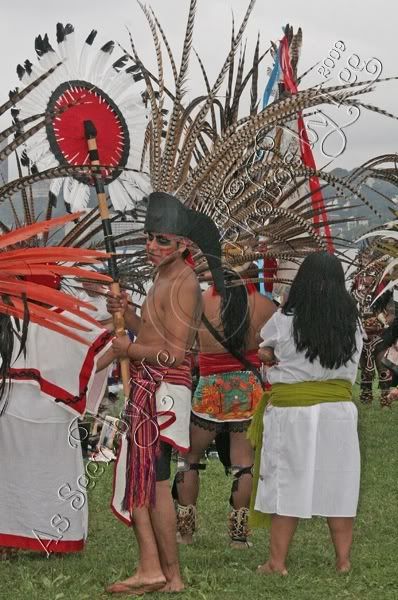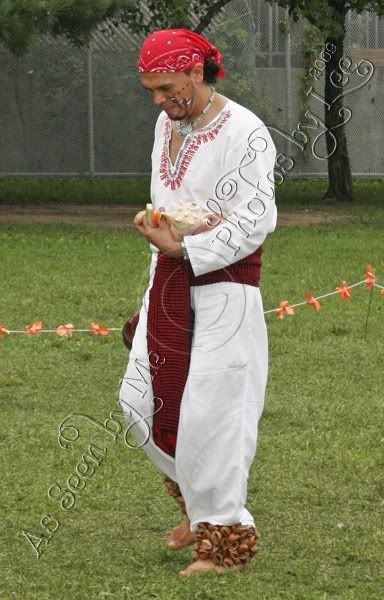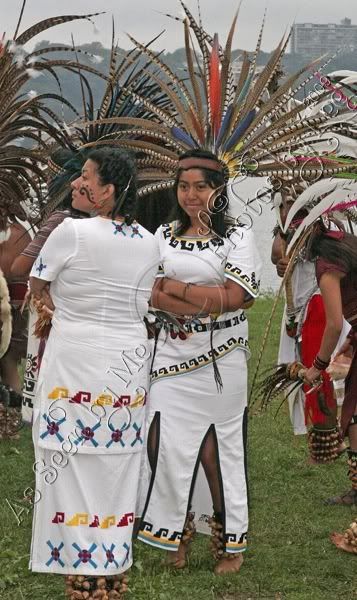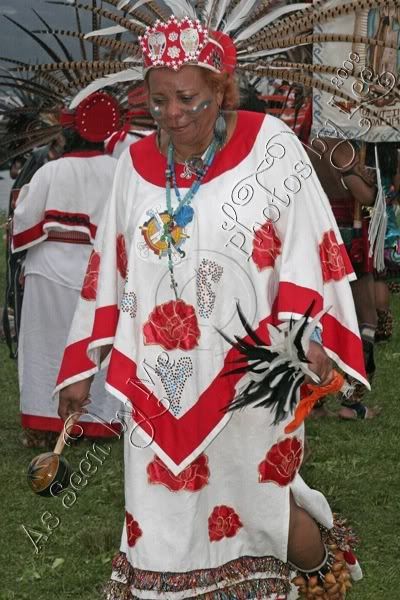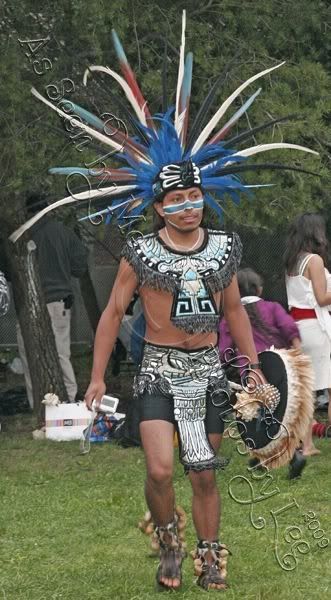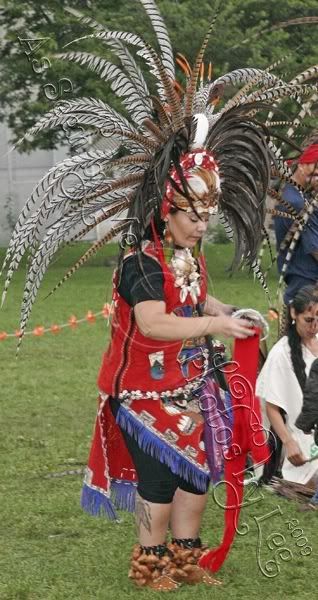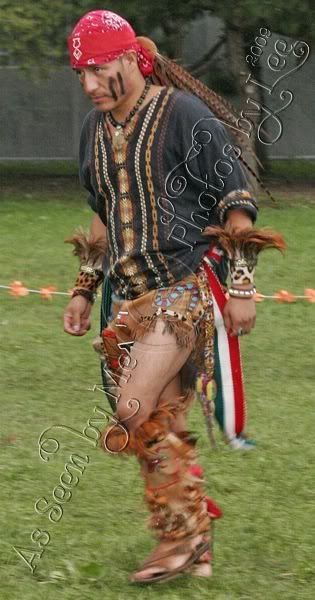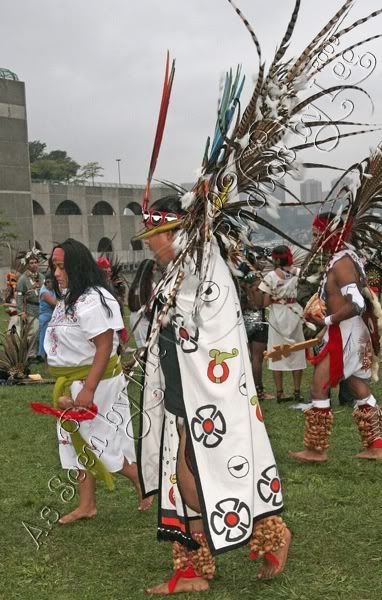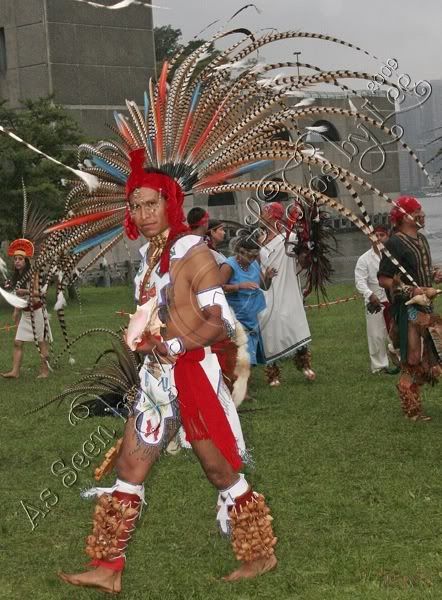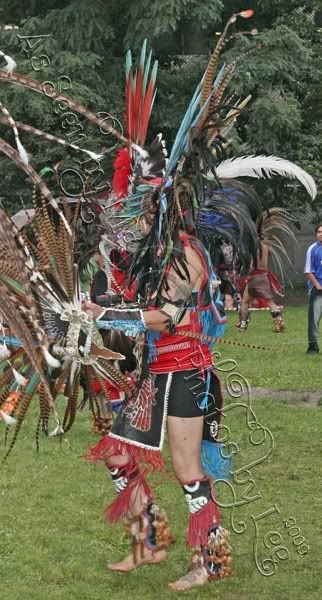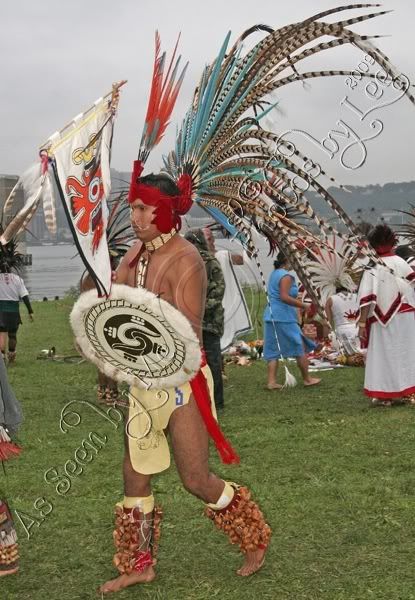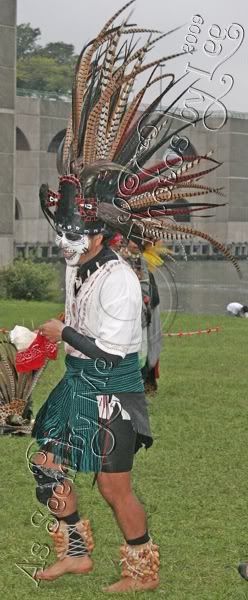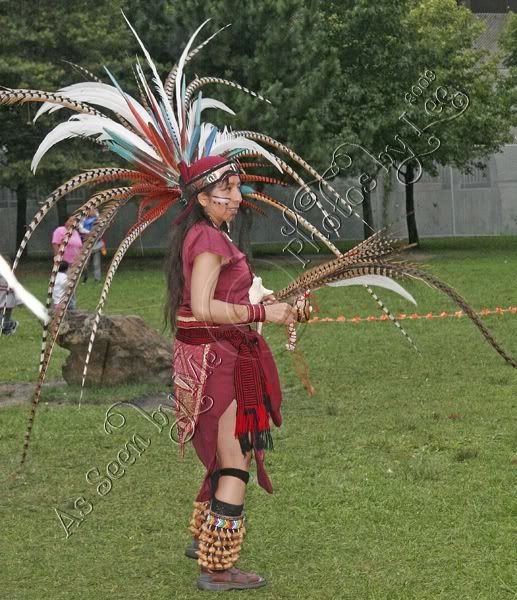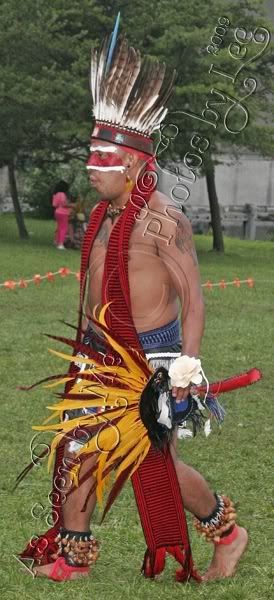 This is Our Lady of Guadalupe: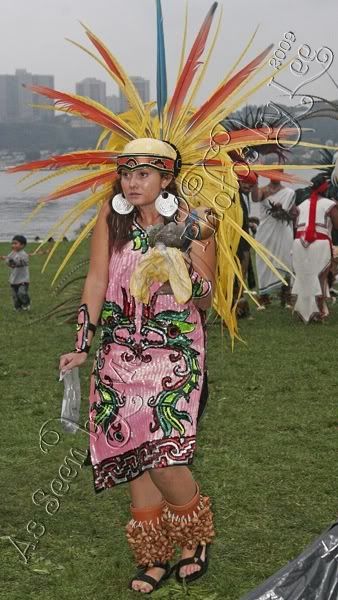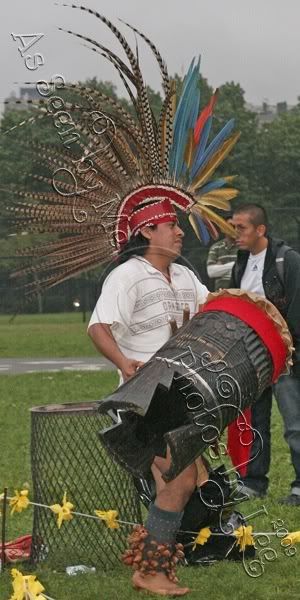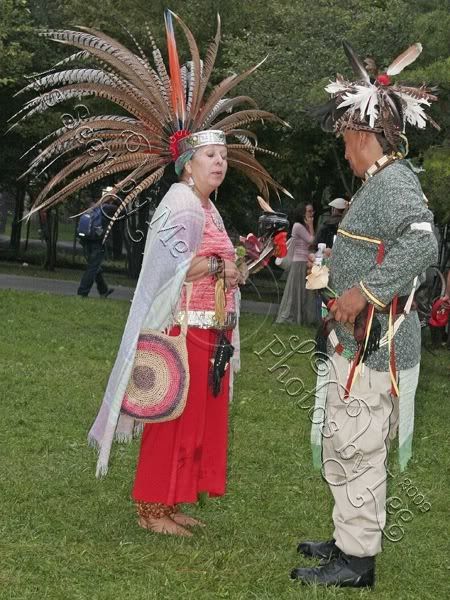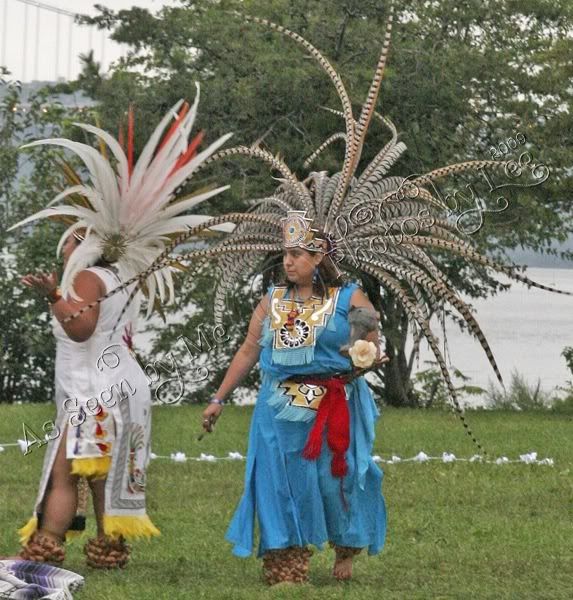 Finally, this cute little girl was very proud of their sacred chalice that was used for burning incense and said that it was very important that I take a picture of it. :)