SUN AUG 23rd: So this is my first real post on this blog of mine. I have tons of pics from previous months that I want to post so I apologize up front for initially posting about past events. After I catch, up my goal is to post pics of what I see on current average days in New York City. I just

LOVE

my hometown!! :D I hope my pictures convey that love and also interest those of you who also love NYC. Please comment on my pics and on the blog itself, especially if you see mistakes or problems, so that I may grow and learn. Your help and input will be greatly appreciated.

Well, as my first set of pictures I chose one of my favorite passions, birds. A lot of people think New York City, especially Manhattan, does not have wildlife, but that is so not true! :D Our parks are resplendent with wildlife, especially C

entral Park

which is one of the top birding destinations in the world.

These pictures (except the last one) were taken in February of this year of an event that played out right in front of me. As I was walking through

Riverside Park

a

Juvenile Red-Tailed Hawk

swooped down right in front of me and grabbed a squirrel that was on the ground. The attack happened in an instant and the squirrel didn't even have a chance to know what hit him or her (about which I am glad.) Who said NYC doesn't do wildlife? :D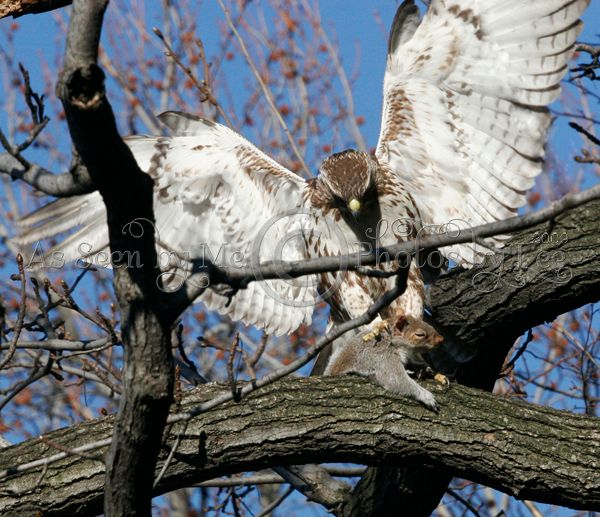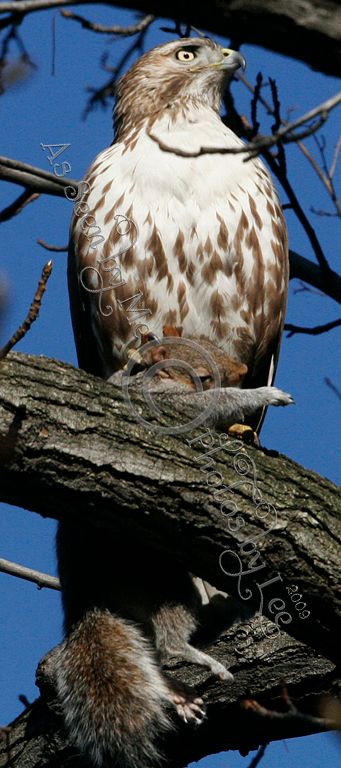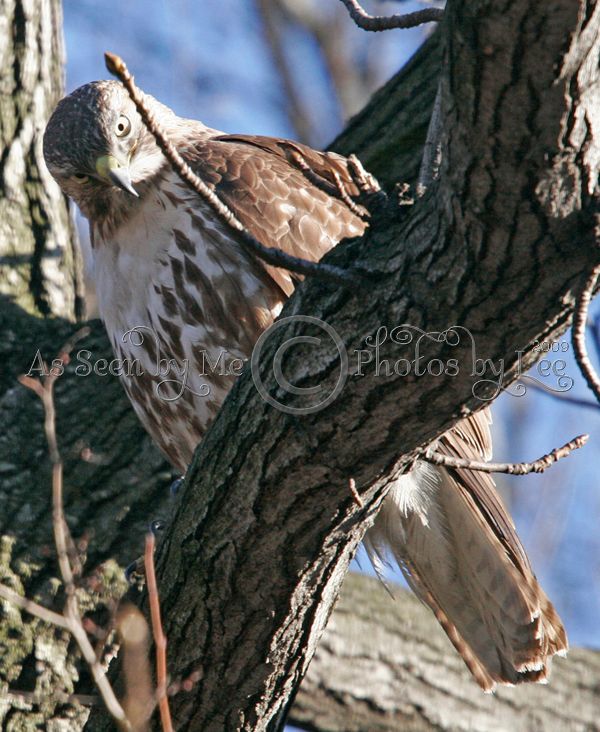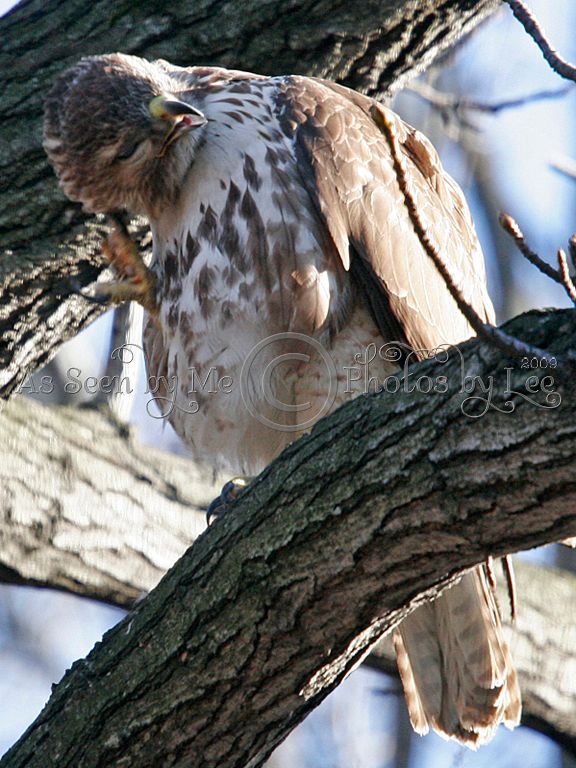 I took this last picture in

The Ravine at Central Park

in April 2005. It is one of my favorite pictures. The hawk just stood there and posed for me. It let me get so close. It was such a serene and special few minutes.